December 3, 2015
Two K-State graduates to receive 2016 Distinguished Young Alumni Award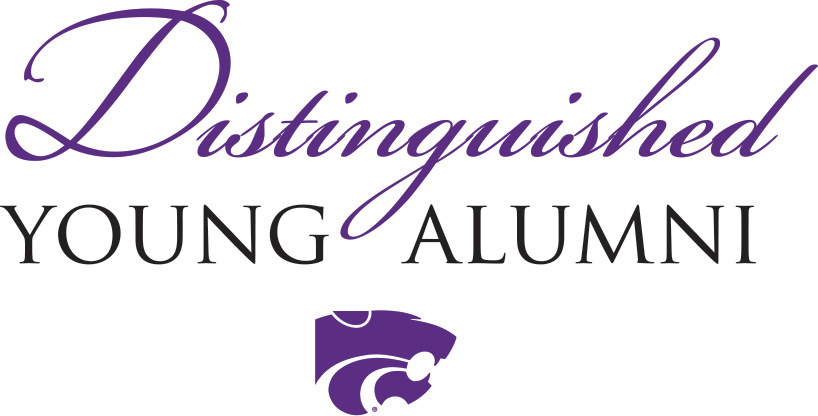 Two Kansas State University graduates, Kourtney Bettinger, Denver, and Clemente Jaquez, Dallas, are the recipients of the K-State Alumni Association Student Alumni Board's 2016 Distinguished Young Alumni Award.
The award recognizes two K-State graduates who are younger than 35 and are using the scholarship, leadership and service experience they acquired at K-State to excel in their professions and contribute to their communities. The K-State Alumni Association and Student Alumni Board will honor Bettinger and Jaquez when they return to campus Feb. 22-24 to give keynote presentations and visit with student groups and university classes.
"In fulfillment of the K-State Alumni Association's mission to serve alumni as their link for life to the university, we are pleased to support the Student Alumni Board in presenting this award to simultaneously honor some of our most accomplished young graduates while creating new ties among alumni, students and faculty," said Amy Button Renz, K-State Alumni Association president and CEO.
Bettinger, a native of the Kansas City area, is a physician and pediatric resident at the University of Colorado School of Medicine in Denver.
While at K-State, Bettinger was a member of Kappa Kappa Gamma sorority and Mortar Board Senior Honor Society and served as president of Student Alumni Board and president of the K-State Rotaract Club, among other roles. Bettinger also was a 2006 Truman Scholar. She graduated from K-State in 2006 with a degree in modern languages and also earned a master's degree in public health from the Harvard T.H. Chan School of Public Health and graduated from the University of Kansas School of Medicine.
Jaquez, a native of Garden City, is the design director for Hoefer Wysocki Architecture in Dallas. He graduated from K-State in 2008 with a master's degree in architecture and has been recognized as an outstanding practitioner and community advocate.
While at K-State, Jaquez was an active member of Mortar Board Senior Honor Society, National Organization of Minority Architecture Students and Phi Kappa Phi Honor Society, among other roles. He also was a Rhodes Scholar national finalist, K-State Alumni Association Anderson Senior Award recipient, president of Sigma Lambda Beta fraternity and the Sigma Tau Delta Architecture student of the year.
"It is incredible to bring back distinguished young alumni who are making great strides in their careers, knowing they were once in our shoes at K-State," said Taylor Fry, Student Alumni Board president. "This year's recipients exhibited great achievement during their time as K-State students and have continued to not only succeed in the workplace, but also serve and impact those around them. We are thrilled to honor these outstanding individuals."
Read more about the Distinguished Young Alumni program or call the Alumni Association at 800-600-ALUM or 800-600-2586.