January 27, 2012
From the Provost's desk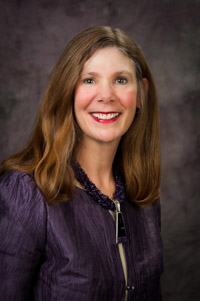 January 2012
Dear Colleagues,
We have a lot of exciting activities under way as we begin our spring semester and I plan to use this space to provide monthly updates on topics that affect the Kansas State University community and our academic mission. K-State 2025 remains a top focus as strategic planning at the college and similar unit level is in full swing. It has been rewarding to witness the enthusiasm and thoughtfulness you are putting into this effort to align what we do with where we are going as we move toward our vision for 2025.
University initiatives already under way linked to our strategic plan have involved many of you across campus. Next week will mark milestones for two of these projects. President Schulz will release the "Report on Hiring Process Assessment Focus Groups" with important next steps as we work together to recruit the highly qualified, diverse faculty and staff we need now and in the future. Additionally, the Ayers Saint Gross Architects team will begin conducting stakeholder focus groups and open campus meetings to gather your perspective as part of a design process to update our Campus Master Plan. A key 15-year outcome in our strategic plan for facilities and infrastructure is an "excellent campus community experience supported by facilities and landscapes that enhance social interaction, learning and collaboration." Updating our Campus Master Plan is a foundational step toward this goal. I was very pleased to see the questions being posed by our design partners as they capture the essence of what we need to consider as we work to build a physical environment that contributes to making K-State an institution of choice for our students, faculty, and staff. I encourage you to join in this exciting opportunity to contribute to the update of our Master Plan. For more information, you can visit http://www.k-state.edu/masterplan/.
We are also putting the final touches on our extensive self-study for the Higher Learning Commission, or HLC, accreditation process. Many of you have participated in this initiative and we are confident the self-study represents an accurate portrayal of where we stand today. You'll be hearing more about this in my March message as we look forward to the site visit in April. I appreciate the tremendous amount of energy that has already been expended on this effort.
We continue to make progress in our searches for three new deans to lead the colleges of Agriculture, Education and K-State Salina. This week we completed the on-campus interviews for our dean of the College of Agriculture and director of K-State Research and Extension. Thanks to all of you who serve on the search committees and continue to perform regular duties while assisting with these important hires. I will be charging another search committee shortly to begin the search for a vice provost in undergraduate studies and will keep you updated on the progress of all our searches throughout the semester.
I always look forward to hearing from you. If there are topics you would like me to include in these letters, please let me know at masona@k-state.edu.
Thanks for all you do!
April Mason