April 30, 2015
Changes coming to food service in the K-State Student Union
Submitted by Audrey Taggart-Kagdis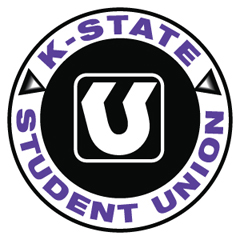 The K-State Student Union renovation is scheduled to begin this summer and many new and exciting changes will occur. One of these changes will be to the Union food service operation. As of Dec. 31, Sodexo will no longer operate retail dining and catering in the Union.
Currently, the Union receives no revenue from the food service operation and pays a large management fee to Sodexo. This model has created a growing dependency on student fees to pay for the Union operation. Committees of students, faculty and staff have worked hard for more than a year to develop a new model that will be financially sustainable and meet the culinary tastes of campus.
The Union food court on the first level will be replaced with mini-restaurants that will offer a variety of food choices and seating locations. The operators of these locations have not been finalized, but there will be complementary venues designed to appeal to students, faculty and staff alike. Subway will continue to operate in the Union Bowling Center, but the Bluemont Room and Salsarita's will discontinue service at the end of the semester. The Bluemont Room will close Saturday, May 16, with a commencement buffet, and Salsarita's will close Friday, May 15. A dining option for upscale, casual dining with table service, a popular choice among faculty and administration, is currently under evaluation.
Another change will be to provide a choice of caterers for events in the Union requesting food service. Similar to the model at the K-State Alumni Center, food customers will have the option to choose from a wide variety of menu options and prices provided through preferred caterers beginning January 2016. Complete information will be available before July 1, 2015.
The Union food service operation will remain the same until the end of the fall semester. The entire first floor will close in January 2016, and the only retail food service operation in the Union will be Subway. Plans are underway to have food trucks on Bosco Student Plaza to provide additional food service during this time.
The Union renovation is funded primarily from student fees, and students have taken the lead in the planning and design of the newly renovated spaces. This project will increase student organization meeting areas and student lounges, enhance retail and dining spaces and give the facility a better overall flow. Patrons will experience disruption and certain areas will be closed while under renovation.
Frequent updates will be provided through the K-State Today, the Union's Twitter page and website to inform the campus of all changes as they take place. For further information, please contact Bill Smriga, Union executive director, at smriga@k-state.edu.