March 27, 2015
UPC presents 12th season of K-State Idol featuring former American Idol contestant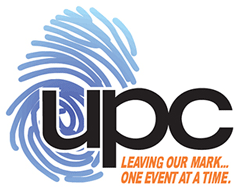 The Union Program Council will host K-State Idol for the 12th consecutive year. Don't miss a night of peer talent, guest performers and news on upcoming Union Program Council events.
Season 12 of K-State Idol kicks off at 7 p.m. Friday, March 27, in the K-State Student Union's Forum Hall. Nine students were selected to perform after two nights of auditions in the Union and Goodnow Hall. The contestants were selected based on stage presence and energy, pitch control and overall impression.
"American Idol" season nine contestant Jessica Paige will open and close Friday night's show and serve as a guest judge. Paige, a Kansas native, has continued her career in the music industry, creating and performing music all over the country. She now lives in Kansas City, Missouri, and is working on a new album.
The Union Program Council also will be announcing an exciting lineup of upcoming events to maximize the K-State experience. For more information and a complete list of all Union Program Council activities, visit the website or call the Union Program Council office at 785-532-6571.