January 15, 2015
Kansas Board of Regents Jan. 14 meeting university updates
Submitted by Communications and Marketing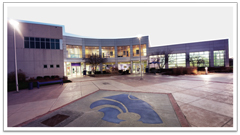 The monthly Kansas Board of Regents meeting on Jan. 14 included several items related to Kansas State University.
Students' Advisory Committee
Reagan Kays, K-State student body president, presented at the meeting as chair of the board's Students' Advisory Committee. He reviewed the top priorities for students including Higher Ed Day on Feb. 10.
K-State Salina update
Verna Fitzsimmons, K-State Salina CEO and dean of the College of Technology and Aviation, presented an update on the Salina campus. She reviewed the history of the institution and discussed campus progress, including building renovations and the unmanned aircraft systems program.
The University Engineering Initiative Act
Blake Flanders, Regents vice president for workforce development, discussed the progress of the University Engineering Initiative Act. The Kansas Legislature appropriated $1 million in 2011 to expand the state's professional engineer training programs at Kansas State University, the University of Kansas and Wichita State University. The appropriation was enhanced by a commitment of $3.5 million per year for 10 years for each of the three colleges of engineering to continue the expansion and produce a combined total of 1,365 engineering graduates per year by 2022. The K-State College of Engineering must also provide a one-to-one match from non-state sources, or $3.5 million per year, for a total of $35 million over the next 10 years, to support engineering education programs.​ View the University Engineering Initiative Act scorecard for K-State.
Annual report on qualified admissions
K-State and other state universities follow qualified admissions criteria. Gary Alexander, Regents vice president for academic affairs, presented the annual report on admission of the 2013-2014 freshmen class and 2013-2014 transfer students. Learn more about qualified admissions in Kansas.
For live updates on all Kansas Board of Regents meetings follow @ksregents on Twitter. Agendas and complete meeting minutes are available online.