September 15, 2014
Letter from A.D. John Currie: Thursday night football game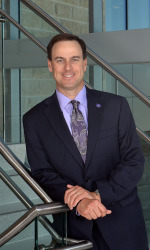 Thursday night's football game against 5th-ranked Auburn provides us a unique opportunity to showcase our program and university on ESPN's Thursday Night College Football platform. As we approach the game, which I believe to be one of the hottest tickets in K-State history, I want to provide some thoughts and details that will allow you a smoother trip to and from the stadium.
Plan Ahead
Coach Snyder and our football team have shown tremendous determination so far this season as evidenced by our comeback win at Iowa State, and we are excited to be 2-0 heading into Thursday's matchup with Auburn – which, by the way, will be the highest-ranked non-conference opponent to visit Manhattan since No. 2 Penn State in 1969. Below are a few reminders to all of our fans heading to the game:
Arrive early. Be patient. The kickoff time of 6:30 p.m., will create unique traffic issues in the Manhattan community as schools dismiss and normal rush-hour traffic competes with gameday traffic. Remember, September 18 will be a "business as usual" day at K-State with classes in session and campus open.
Stadium and nearby satellite parking lots will open at 1:30 p.m., five hours prior to kickoff as normal on a gameday.
The Veterinary Medicine Complex lot on Denison will have only limited parking available until classes dismiss around 5 p.m. Ample parking will be available at the Equestrian Center north of the fire station on Denison.
Another Capacity Crowd
Bill Snyder Family Stadium will be at full capacity for the 15th consecutive game on Thursday night and the atmosphere will certainly be electric for the ESPN-televised matchup. While national trends point toward a decline in overall and student attendance at college football games, we know that is not the case at K-State, and our capacity crowd and purple-packed student section of 9,400 strong will be on display to the entire nation on Thursday night. We encourage you to be in your seats early, be loud and showcase our true K-State spirit and loyalty that make our "family" so special.
Fan Excitement
There is definitely tremendous excitement building in the community for Thursday's game. As Coach Snyder has said before on many occasions, we pride ourselves at K-State on the people and how well-respected our fans are across the nation. Coach Snyder instills the "act like you've been there before" mentality into our players and program, and I think that is very appropriate in this case. We expect nothing less than Bill Snyder Family Stadium to be rocking Thursday night, but it is also a part of our mission as an athletics program to provide the best fan experience possible to both our fans and those visiting Manhattan.
Counterfeit Ticket Reminder
With all tickets sold for Thursday's game, we would like to remind fans still seeking tickets to be certain of their authenticity before purchasing. Often in these high-demand situations fans purchase unauthorized tickets, and it's truly "buyer beware" if someone purchases a ticket from a source other than our ticket office or through our partnership with Vivid Seats. University policy prohibits solicitations, including ticket scalping, on the grounds of the sports complex.
See you on Thursday night!
Go Cats!
John Currie