May 26, 2011
Friends of Konza Prairie Wildflower Walk to be June 5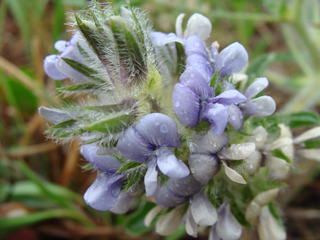 Take a walk on the wild side at the annual Friends of Konza Prairie Wildflower Walk, from 6:30 to sunset, June 5.
The events will begin with registration, slideshows and activities at the Konza Meeting Hall at 6:30. Visitors will then walk the Butterfly Hill Trail, an area typically closed to the public. Valerie Wright, Konza Prairie Biological Station naturalist, will lead the two-mile hike along with researchers and docents. The Konza Prairie features as many as 50 species of native tallgrass prairie plants adjacent to the trail.
The event costs $2 for those people younger than 12. It costs $10 for all others. There is no charge for Friends of Konza Prairie members and their immediate family. Konza Prairie merchandise will be on sale at the event. For more information or to make reservations please call the Konza Prairie Office at 587-0441. Reservations are required for the event.