July 31, 2014
The Steel Wheels headline the 2014 Little Apple Music Festival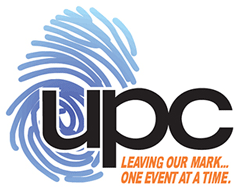 Enjoy the musical stylings of the acoustic Americana roots act, The Steel Wheels, at the 10th annual Little Apple Music Festival, Saturday, Aug. 2.
From headlining all across the country to the Walnut Valley Festival in Winfield in 2013, The Steel Wheels, a band out of Harrisonburg, Virginia, are brought to you in part by the Manhattan Convention and Visitors Bureau.
Joining The Steel Wheels is a jazz group led by K-State's Wayne Goins, rock band Vineyard, new blues artist Noah Hoehn and Kansas City-based blues rock artist Samantha Fish. Listen to samples of festival artists online. The free festival starts at 5 p.m. at Larry Norvell Band Shell in Manhattan City Park as part of the city's Arts in the Park series.
This year's Little Apple Music Festival is a part of the Rhythm and Brews weekend, providing an entire weekend of activities. The family-friendly area opens from 6-9 p.m. and the Bluestem Bistro once again hosts a jazz brunch from 11 a.m. to 1 p.m. Sunday, Aug. 3, featuring Wayne Goins' jazz combo.
The event is a collaborative effort between the the K-State Student Union Program Council, Manhattan Parks and Recreation Department, Manhattan Convention and Visitors Bureau and Fort Riley's Morale, Welfare and Recreation. Other sponsors include the Dow Center for Multicultural and Community Studies, Ag Press, Bluestem Bistro, Holiday Inn at the Campus and Little Apple Toyota Honda.
For additional information on the 2014 Little Apple Music Festival or for a complete list of all Union Program Council activities, visit the website or call the office at 785-532-6571.