July 1, 2014
Darren Dawson new dean of College of Engineering
Submitted by Communications and Marketing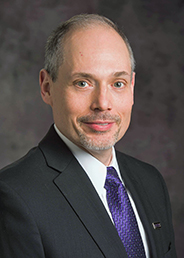 The Kansas State University family welcomes Darren Dawson as the new dean of the College of Engineering and the LeRoy C. and Aileen H. Paslay chair in engineering.
Dawson was most recently chair of the department of electrical and computer engineering at Clemson University, Clemson, South Carolina. On July 1, he will succeed John English, who served as engineering dean for six years.
Dawson earned a Bachelor of Science and doctorate in electrical engineering from Georgia Institute of Technology in Atlanta. He is a senior member of the Institute of Electrical and Electronic Engineers and Sigma Xi. During six years as department chair at Clemson, Dawson led doctoral enrollment increases from 42 to 100 students, and undergraduate enrollment increases from 340 to 540 students. His experience with growing enrollment will play a key role in advancing the K-State 2025 visionary plan and the statewide engineering initiative University Engineering Initiative Act.
With his proven success in areas critical for the College of Engineering, Dawson's leadership will help meet the challenge set by the governor to increase the number of engineers in Kansas and K-State's own goals as we rise to become a Top 50 public research university by 2025.
Please join me in extending a warm Wildcat welcome to Darren Dawson as he steps into a key leadership position during one of the most exciting times of growth on our campus.
April Mason
Provost and senior vice president
Kansas State University