May 13, 2011
Biofeedback coordinator hired at counseling services
Submitted by Dorinda J. Lambert, Ph.D.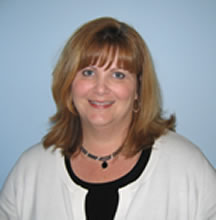 Counseling services is proud to announce that Stephanie Morris, Ph.D., will be joining their staff this summer.
Morris will be coordinating the Danskin Performance Enhancement Center which is a premier biofeedback training center where K-State students have learned to manage their stress and improve their performances. Morris has been working at the San Luis Valley Mental Health Center in Alamosa, Colo., for the past year providing mental health services in primary care medical offices.
In 2009, Morris earned her doctorate in counseling psychology from Purdue University after completing an APA accredited internship at K-State counseling services in 2009. She received her bachelor's degree in psychology in 2002 from the University of Colorado at Colorado Springs and has a Certificate in Primary Care Behavioral Health from the University of Massachusetts Medical School. A native Kansan, Morris also attended K-State as an undergraduate student.
We are glad to welcome her back into the K-State community.