May 5, 2014
Swanson to teach summer course for senior credit managers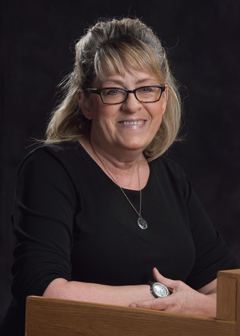 Diane Swanson, professor of management and Edgerley family chair in business administration, will return to teach Ethics in Business and Society in the Graduate School of Credit and Financial Management hosted by Dartmouth College for the National Association of Credit Management. She has taught as the ethics professor, designing and delivering ethics in the curriculum since 2004.
The classes are for senior credit managers from major corporations worldwide and are in session from June 21-24. Students and instructors live on campus and interact in work sessions frequently inside and outside the classroom.
This program has been in place since 1896. Swanson will be using her new book "Embedding CSR into Corporate Culture: Challenging the Executive Mind" published by Palgrave Macmillan, 2014 for part of this course.