March 20, 2014
Letter from A.D. John Currie: New women's basketball coach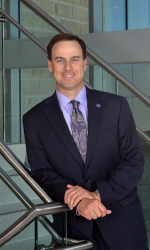 Wildcat Nation,
First off, let me offer a special thanks to the many fans who sent notes as we began the search for our new women's basketball coach last Sunday. The passion and support you continue to show is one of the many reasons we were able to attract such a quality pool of candidates.
As you may know, yesterday we announced that Jeff Mittie, one of the winningest active coaches in Division I, has agreed to become the ninth women's basketball head coach in K-State history. His accolades as a coach speak for themselves — 454 career wins, 15 postseason appearances, nine conference titles in four different leagues, winner of nine conference championships and the reputation of being a top-notch recruiter — and Coach Mittie, his wife Shanna and children Logan, Madison and Jordan, are a perfect fit for Manhattan and Kansas State.
Coach Mittie grew up in Blue Springs, Mo., and is a member of the Missouri Western Hall of Fame, while Shanna grew up in Junction City and is a graduate of Chapman High School. Logan is currently a junior at TCU, Jordan is graduating from high school this spring and Madison is a high school sophomore.
I would like to thank our search committee of senior associate AD/SWA Jill Shields, Faculty Athletics Representative (and UTEP basketball hall of famer), Dr. Be Stoney and chief of staff and assistant athletics director Clint Dowdle for their hard work throughout this successful search.
We set out to find the very best basketball coach for K-State, whose personal values and integrity reflect those of our university and one that appreciates the unique opportunity of being part of our strong basketball tradition and commitment to championship performances, and we are confident that Coach Mittie is that person. I look forward to you and the entire K-State Nation having the opportunity to get to know him and his family.
In the meantime, check out complete coverage of Coach Mittie's hiring.
We'll continue to work towards our vision of a Model Intercollegiate Athletics Program at K-State, and our five goals. We are proud of K-State's rich tradition and history, and the role you play in the continuing development of the Wildcat program.
Go 'Cats!
John Currie