March 18, 2014
International conservation biologist to speak April 11 about restoring pollinator communities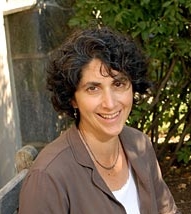 Claire Kremen, a premier international conservation biologist, will present "Restoring Pollinator Communities and Services in Intensively Managed Agricultural Landscapes," at 1:30 p.m. Friday, April 11, in 103 Cardwell Hall as part of the entomology department's Hopkins Colloquium Series.
The seminar series was established through the generosity of Ted Hopkins, former faculty member in the entomology department.
Kremen is a professor at the University of California, Berkeley, where she has been conducting international research and application programs directed at species conservation and the integration of conservation with human-directed ecosystem services. Her work has been chiefly focused on a growing global crisis — the conservation and encouragement of pollinators in the face of increasing urbanization and other stressors — and she has achieved remarkable success with her domestic and international programs.