March 7, 2014
Entomology student wins paper award at Kansas Natural Resources Conference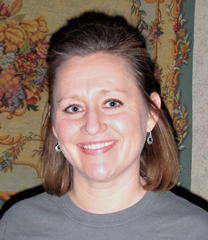 Shelly Wiggam, doctoral student in entomology, co-advised by Greg Zolnerowich and Brian McCornack, won best student oral presentation at the recent Kansas Natural Resources Conference Jan. 30-31 in Wichita.
Student researchers from across the state participate in the best oral and poster competitions, both of which are sponsored by the Kansas Chapter of the Wildlife Society.
The conference is a joint meeting of the Kansas Department of Wildlife, Parks, and Tourism; USDA Natural Resources Conservation Service; United States Fish and Wildlife Service; Kansas Grazing Lands Coalition; Kansas Alliance for Wetlands and Streams; Kansas Forest Service; Great Plains Society of American Foresters; and state chapters and sections of the: Wildlife Society; American Fisheries Society; Society for Range Management; and Soil and Water Conservation Society.