November 8, 2011
Make your United Way donation by Nov. 14 to be entered in prize drawing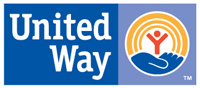 Have you checked your inbox? K-State faculty and staff either already have or will be receiving K-State United Way contribution materials. Need a new copy? Visit www.k-state.edu/unitedway. More than 75 participants have already donated $11,722 to make a difference in our community.
This year's campaign goals are:
1,000 total participants
$200,000 in donations
There is incentive to donate early! Make your donation by Monday, Nov. 14, to be entered in the weekly prize drawing. Visit www.k-state.edu/unitedway to see weekly prize drawing incentives.
Last week's winners:
Yacoub Najjar, civil engineering, K-State Volleyball vs. Texas Tech, two tickets. Donated by president's office
Sharon Smith, international programs, autographed poster from Coach Frank Martin
Paul Burden, College of Education dean's office, Bluemont Buffet, two tickets. Donated by Chartwells
Monty Nielson, registrar's office, Apple logo umbrella. Donated by Union Computer Store
If we all give a little, we can accomplish a lot. There are so many reasons to Live United. On your donation form, you can contribute to a particular key area: education, income and health.
K-State Student United Way Campaign: Jail and Bail
All are welcome to participate in the Jail and Bail event taking place for the student campaign to raise funds for the United Way. For varying fees, you can issue a warrant to arrest a student, faculty member or "celebrity" by Tuesday, Nov. 15. The charged individual can post bail before being incarcerated at the K-State Student Union Wednesday, Nov. 16, or they can use their time in jail to call family and friends to post bail. Get all the details for this creative way to raise money at http://conta.cc/rAJwIa.