January 23, 2014
Ecumenical Campus Ministry receives $100,000 grant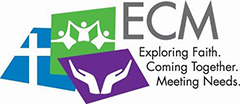 The Ecumenical Campus Ministry at Kansas State University has received a $100,000 grant from Indianapolis-based Lilly Endowment Inc. to develop program initiatives that will help students reflect theologically upon their vocation.
The ministry will use the grant funds to develop worship outreach teams, student internships in area congregations, an annual lectureship in theology, a mutual mentoring program between students and members of local congregations, a contemplative worship service and to implement intentional practices in the ministry's current programs to assist students with the theological discernment of their vocation.
Ecumenical Campus Ministry is one of only 21 campus ministry organizations to receive funding as part of the endowment's Campus Ministry Theological Exploration of Vocation initiative. The initiative aims to help students draw on their faith commitments as they make choices about their future careers and encourage those students with spiritual and leadership gifts to explore potential calls to Christian ministry.
For more than 15 years, the endowment has pursued strategic initiatives that help cultivate a new generation of Christian leaders. These efforts, which include the endowment's Programs for the Theological Exploration of Vocation and the Council of Independent College's Network for Vocation in Undergraduate Education, have helped thousands of students at more than 175 church-related schools renew their commitments to their faith and encouraged them to follow calls into many forms of Christian ministry and service.
The Campus Ministry Theological Exploration of Vocation initiative builds on this work by enabling campus ministry organizations at public universities to develop and expand their vocational discernment programs. Student program activities will include leadership development, peer minister training, seminars connecting faith and professional careers, mentoring, national and international mission trips, internships at partner churches, and vocational discernment retreats.
The Ecumenical Campus Ministry is a cooperative campus ministry at Kansas State University supported by the Presbyterian Church (U.S.A.), the United Church of Christ and the Christian Church (Disciples of Christ) that welcomes all and exists to invite participants to "engage the life-changing message of Jesus Christ."
The Ecumenical Campus Ministry, which began as a Presbyterian campus fellowship, and its predecessors have had a presence on the K-State campus since 1921. It recently sold its former building at 1021 Denison Ave., where it had been for the past 52 years, and is now in the midst of redeveloping the site at 904 Sunset Ave. as a ministry base for the next several generations of K-State students. More information about The Ecumenical Campus Ministry can be found at www.ksu.edu/ecm.