November 25, 2013
Letter from A.D. John Currie: Record-breaking support
Submitted by K-State Athletics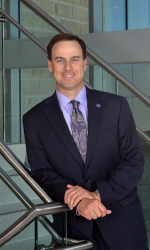 Wildcat Nation,

As we move full-speed ahead through this exciting fall semester, I want to thank our fans for their terrific and record-breaking support this fall.

Saturday's 11 a.m. game against No. 18 Oklahoma was Senior Day for 27 of our student-athletes and Wildcat Nation made history as we marked not only the 13th consecutive sellout of Bill Snyder Family Stadium dating back to last season, but we also established new total and average attendance records for an entire season. The previous total attendance record was 384,654 set in 2002, while the 1999 campaign held the previous record for average attendance at 51,136. With more than 52,000 tickets sold for each contest this season, we eclipsed the 400,000 mark for the first time ever — thank you!

And one last note on our 27 seniors who were recognized prior to Saturday's game — this class was the first since the 2003 season to qualify for four straight bowl games. We appreciate the hard work, dedication and leadership these student-athletes have provided during their time at K-State.

Thanks to persistence of our team, led by our coaches and these 27 seniors, Wildcat Nation will be bowling once again this holiday season, and with two games to play, a lot can still be decided in terms of where the Cats will be heading. Your continued support will play a pivotal role. Be sure and preorder your bowl tickets through our official allotment and ticket office by visiting k-statesports.com/bowlgame. Ahearn Fund members and season-ticket holders will receive seating preference for bowl orders placed by the Dec. 6 priority ticket deadline.

In addition to our preorder ticket numbers, our fans also have the opportunity to showcase Wildcat Nation during the final two games of the season by continuing to show their support. Whether it is our tremendous pregame tailgating scene around the stadium, the 9,000-plus student section that is the envy of other programs around the country or our 52,000-plus fans packing the stadium well before kickoff and staying loud for the entire game — all are crucial to our team's performance and key components of our attractiveness to our bowl partners. Coaches Art Briles from Baylor and Gary Patterson from TCU both have made public comments this season about our crowd and game day atmosphere.

Saturday's game also was very special as we welcomed back the 2003 Big 12 Championship squad for the 10th anniversary of one of the program's greatest wins. We were excited that approximately 40-50 members of the 2003 team returned to Manhattan for a busy weekend of reunion activities. The team was recognized at the end of the first quarter of Saturday's game.

In other news, kudos to a group of student-athletes who picked up some national and conference accolades last week. Laura Galvin from women's cross country was named to the USTFCCCA All-Midwest Regional team for the second straight year, while our volleyball team also set a new school record and led the Big 12 with nine Academic All-Big 12 selections last week. Courtney Cook, Kaitlynn Pelger, Lilla Porubek and Courtney Traxson were joined by Gina Madonia and Taylor Johnson as well as redshirt freshman Katie Brand on the first team. Dakota Kaufman and Chelsea Keating were selected to the second team.
A total of 11 football student-athletes also picked up Academic All-Big 12 honors this week, including a Big 12-best three with a perfect 4.0 GPA. Glenn Gronkowski, Zach Nemechek and Stanton Weber all earned 4.0's, while Jack Cantele, Will Davis, Weston Hiebert and Curry Sexton joined them on the first team. Second-team members included Tyler Lockett, Cornelius Lucas, Carl Miles and Keenan Taylor. Congrats to these student-athletes for their terrific leadership.

Finally, in addition to our men's basketball team participating in the Puerto Rico Tip-Off last weekend, our seventh-ranked equestrian team hosted Georgia on Friday out at Timbercreek Stables.

That will do it for today. As we approach the holiday week I want to wish everyone a Happy Thanksgiving.
Go Cats!
John Currie