May 18, 2011
New software installation to cause service interruption at Parking Services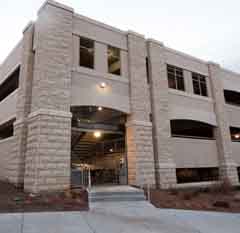 The installation of new software at Parking Services will cause a service interruption and the office will have reduced operations, Friday, May 20 through Tuesday, May 24.

The information booth will remain open, as will the garage.

Please handle your parking needs before or after the service interruption.
Parking Services will resume its normal schedule on May 25 when the system is operational.
If you have questions, please contact the Parking Services office at 532-725 (PARK).