TLC Bi-Weekly Newsletter for Tuesday, September 21st, 2021
Good morning, K-State!
We are five weeks into the Fall 2021 semester, and the Teaching & Learning Center (TLC) would like to remind you of our commitment to support your efforts in teaching, mentoring, and advising. We are excited to announce the various priorities, events, and resources that are designed to advance teaching and learning at K-State. This video explains what the TLC can do for you.
TLC Highlighted Teacher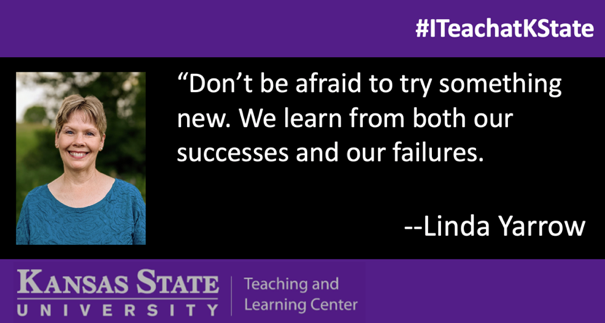 This week, our highlighted teacher is Linda Yarrow. Linda Yarrow teaches Clinical Nutrition 1 and 2 in the Dept of Food, Nutrition, Dietetics and Health in the College of Health and Human Sciences. Dr. Yarrow obtained her BS in Education, MS in Dietetics and PhD in Human Nutrition, all from K-State. She is also a currently practicing clinical Registered Dietitian Nutritionist for Clay County Medical Center. Her philosophy: "Students deserve quality instruction in an environment that stimulates them, challenges them, and celebrates their accomplishments! Don't be afraid to try something new! Teachers committed to growth and development need to occasionally take risks with new teaching strategies and not be afraid of failure. In doing so, we will have both successes and failures….and we learn from both!"
Click here to watch a video of Linda discussing her teaching.
Programs & Events
The theme for our Professional Development Series this year is also "Mindful Returns."
Events will occur on Wednesdays at 12 noon via Zoom: https://ksu.zoom.us/j/91689499348. We hope to see you there.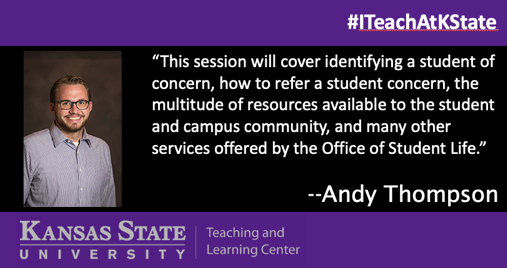 On Wednesday, September 22nd, Andy Thompson will lead a Need-To-Know event entitled, "How We Follow Through on the Promise of Support." Click here to see the promotional video for this event.
On Wednesday, September 29th, we will have our first Teaching CHAT of the semester. We welcome ALL attendees – including those who have questions and those who prefer listening. We hope you will join us!
Videos Resources to Support Excellent Teaching
As you progress into the Fall 2021 semester, we would like to remind you of several video resources as part of Dr. Don Saucier's Youtube channel, Engage the Sage:
Social Media
To stay in touch with new resources and events, like us on Facebook, follow us on Instagram and Twitter, and subscribe to our YouTube channel. To let us know how your semester is going, please use the hashtag #ITeachAtKState when you post about your teaching, mentoring, and advising activities.
Thank you for all you do for your colleagues and our students. And thank you for advancing K-State's teaching and learning mission with energy and optimism. We look forward to partnering with you this academic year.
Sincerely,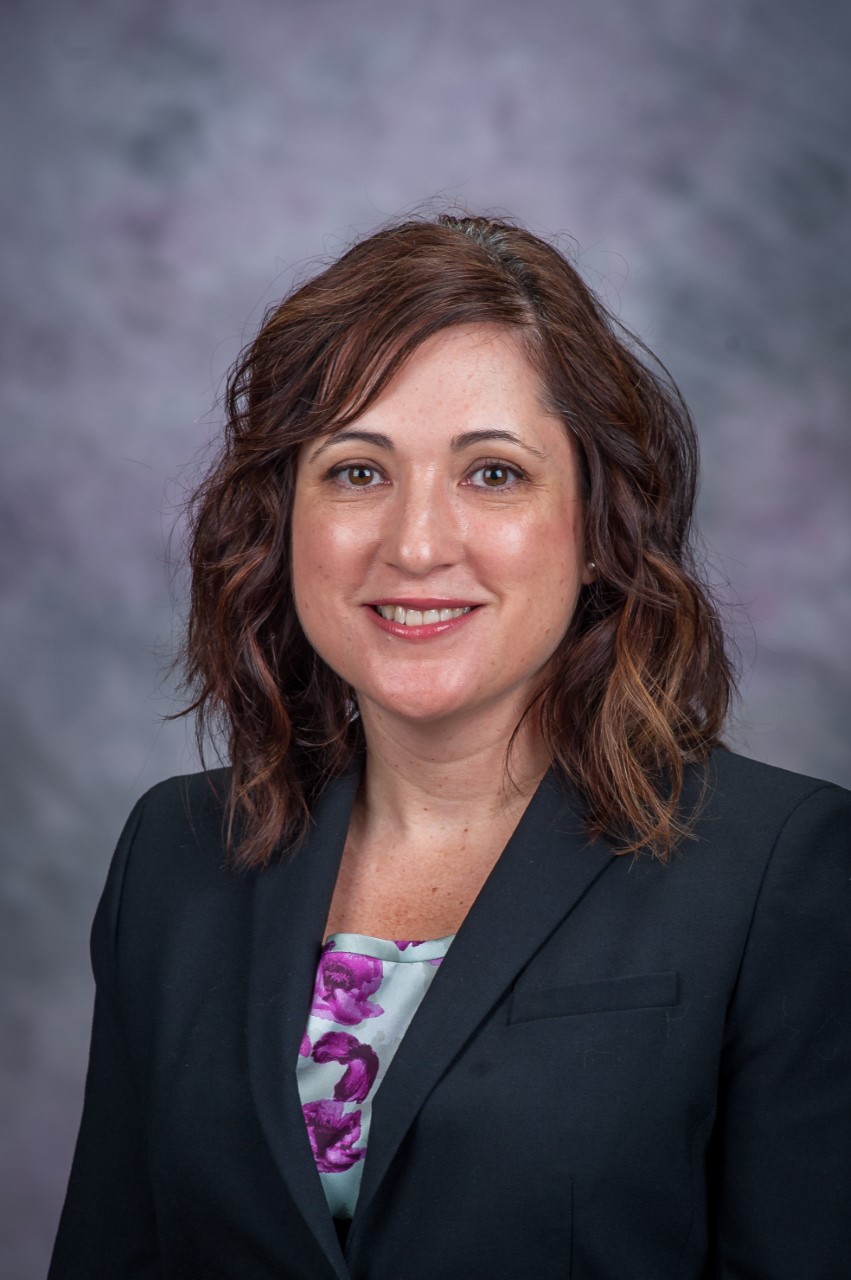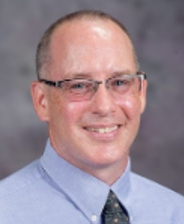 Tanya González Don Saucier
Interim Director of the TLC Associate Director of the TLC