TLC Bi-Weekly Newsletter for Tuesday, October 5th 2021
Good morning, K-State!
We are seven weeks into the Fall 2021 semester, and the Teaching & Learning Center (TLC) would like to remind you of our commitment to support your efforts in teaching, mentoring, and advising. We are excited to announce the various priorities, events, and resources that are designed to advance teaching and learning at K-State. This video explains what the TLC can do for you.
TLC Highlighted Teacher
This week, our highlighted teacher is Lisa Rubin. Her teaching philosophy is as follows: "I am a very practical person so I seek to teach so students can apply what they learn to activities that will benefit them as they prepare for their careers in higher education. I start with foundations before going to current literature and topics, so for example, in my Current Issues in Intercollegiate Athletics course, we start with the history of college sports in the 1800s before we ever get to what is going on today, as everything happening now is a result of the past. My courses provide students opportunities for networking and professional development as they pursue graduate education to advance their careers."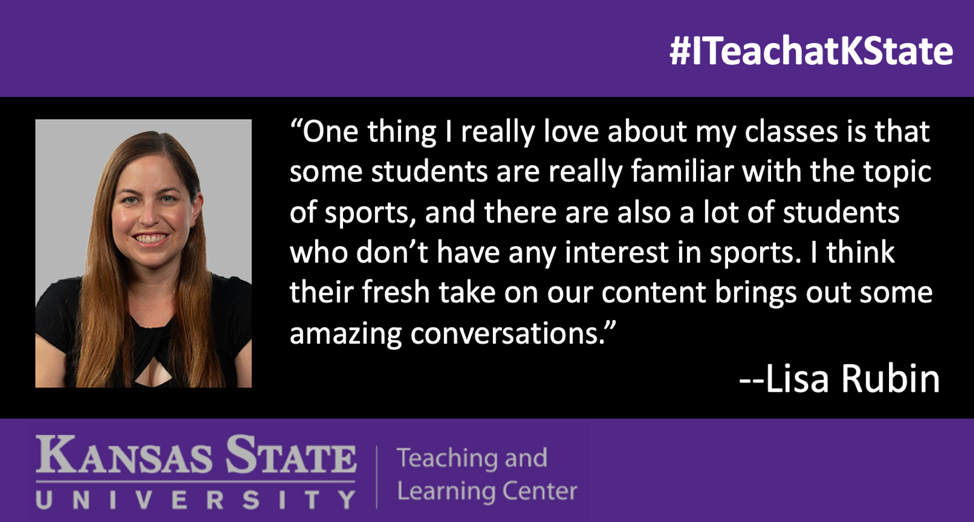 Click here to see a video of Lisa describing her teaching.
Programs & Events
The theme for our Professional Development Series this year is also "Mindful Returns."
Events will occur on Wednesdays at 12 noon via Zoom: https://ksu.zoom.us/j/91689499348. We hope to see you there.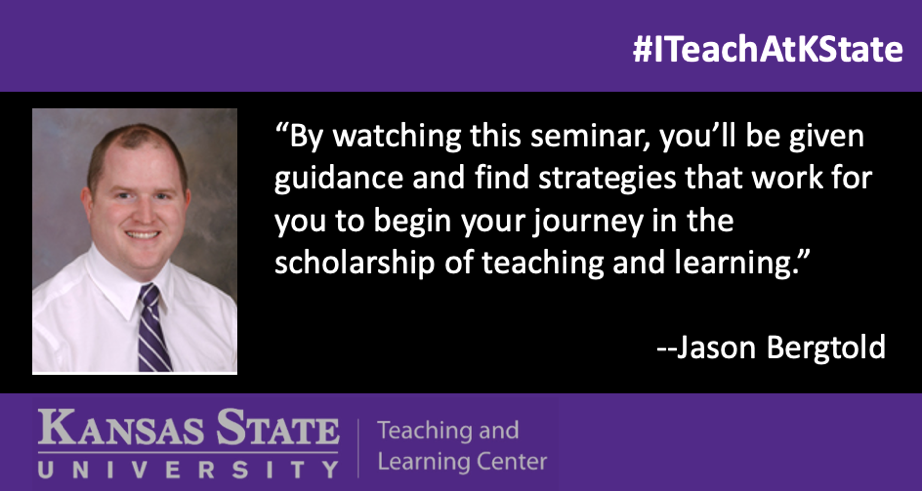 Videos Resources to Support Excellent Teaching
As you progress into the Fall 2021 semester, we would like to remind you of several video resources as part of Dr. Don Saucier's Youtube channel, Engage the Sage:
Social Media
To stay in touch with new resources and events, like us on Facebook, follow us on Instagram and Twitter, and subscribe to our YouTube channel. To let us know how your semester is going, please use the hashtag #ITeachAtKState when you post about your teaching, mentoring, and advising activities.
Thank you for all you do for your colleagues and our students. And thank you for advancing K-State's teaching and learning mission with energy and optimism. We look forward to partnering with you this academic year.
Sincerely,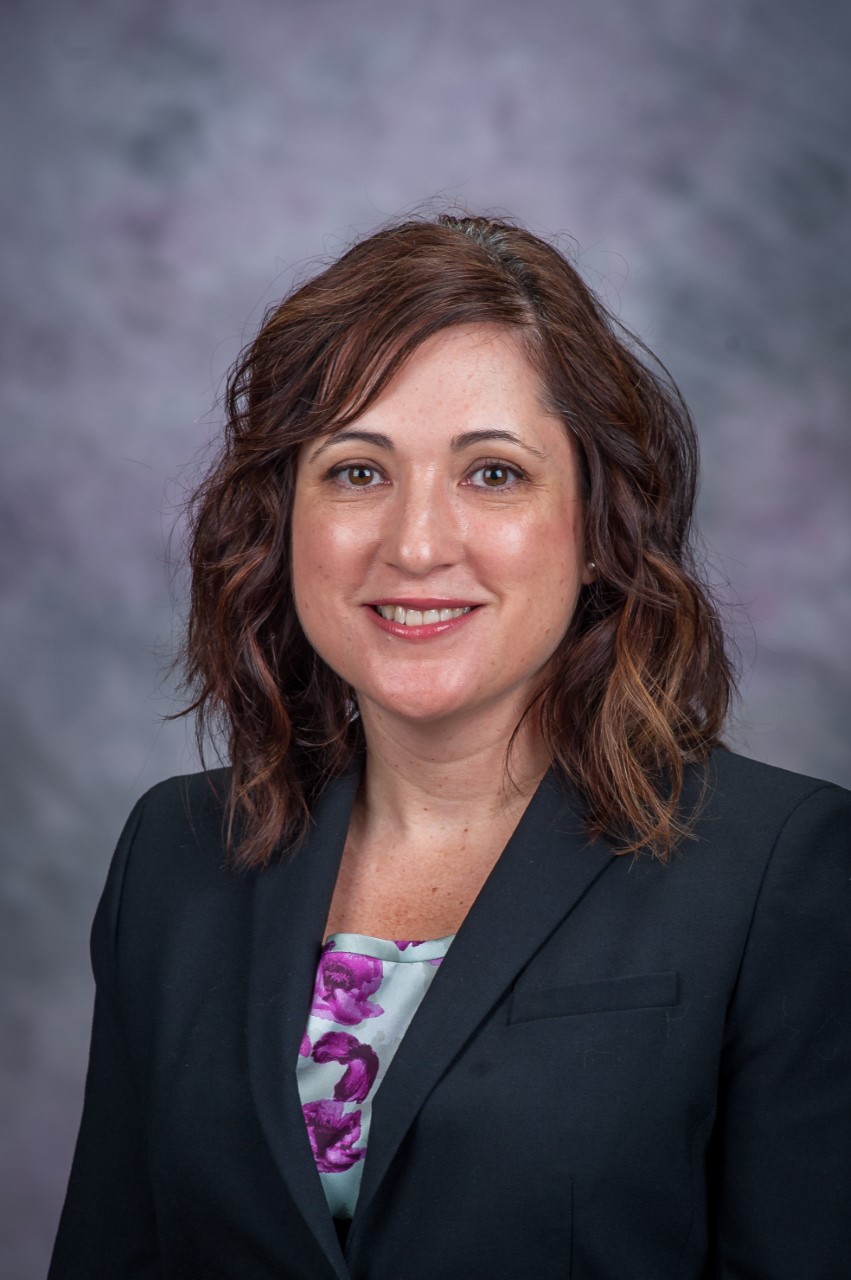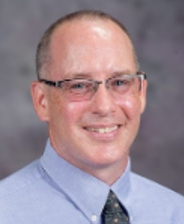 Tanya González Don Saucier
Interim Director of the TLC Associate Director of the TLC