TLC Bi-Weekly Newsletter for Tuesday, October 27, 2020
Good morning, K-State!
We are eleven weeks into the Fall semester and the Teaching & Learning Center (TLC) would like to remind you of our commitment to supporting your efforts in teaching, mentoring, and advising. We at the TLC are excited to announce the various priorities, events, and resources that are designed to advance teaching and learning at K-State!
Click HERE to see what the TLC can do for you!
TLC Highlighted Teacher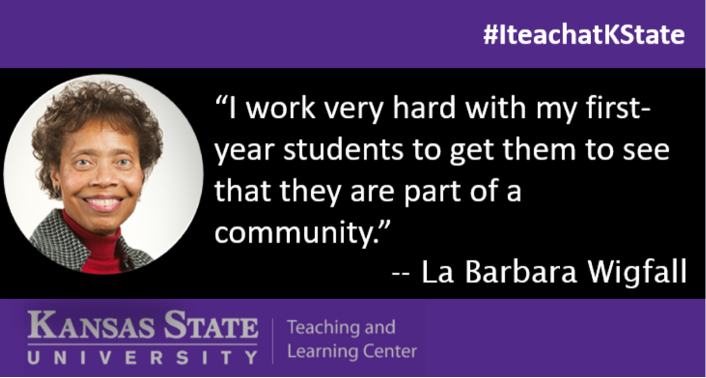 Our TLC Highlighted Teacher this week is LaBarbara Wigfall. LaBarbara joined the K-State faculty in 1987 after ten years of private practice in Texas and faculty appointments/fellowships at Howard University, The University of Texas, The University of California/Berkeley, and The University of Arkansas/ Fayetteville. She is the first African-American female faculty member to receive tenure and promotion at K-State in 1997, having garnered several K-State awards for distinguished service to minority education and outstanding undergraduate teaching. LaBarbara initiated the KSU Hazardous Substance Research Center as a strategic planner. Community projects for Stella, Missouri; Olathe, Kansas; and Newburg, Missouri highlight the positive impact of a visioning process on community well-being.
Click here to view a video of LaBarbara discussing her teaching.
TLC Video Series
In the Spring of 2020, we invited teachers to share what was working well in their remote classes in our Teachers Thriving Remotely video series. Click here to see a playlist of our Teachers Thriving Remotely series. However, despite our best efforts, teaching remotely/online does not go as planned, which is normal, and sometimes hilarious, so this Fall we have created a Remote Teaching Fails video series to normalize these experiences. Click here to see a playlist of our Remote Teaching Fails series. For full archives of these video series, see our Teachers Thriving Remotely page and/or our Remote Teaching Fails page.
Programs & Events
To show our commitment to K-State teaching, we partner with programs like the New Faculty Institute and offer our professional development series, both of which have upcoming events (see our Events page). We hope to see you there!
The theme for our professional development series this year is "Caring, Connections, and Community," and events occur every Wednesday at 12 noon via Zoom. Thus far, we have already offered ten events this semester! Over 614 people have attended synchronously, and over 322 people have participated asynchronously. See our Professional Development Series page for more information (e.g., types of events, the post-event survey link, the TLC Professional Development Certificate, how to become a TLC Fellow). For recordings of past events, see our Archived Events and Canvas pages.
Upcoming TLC Events in the Next Two Weeks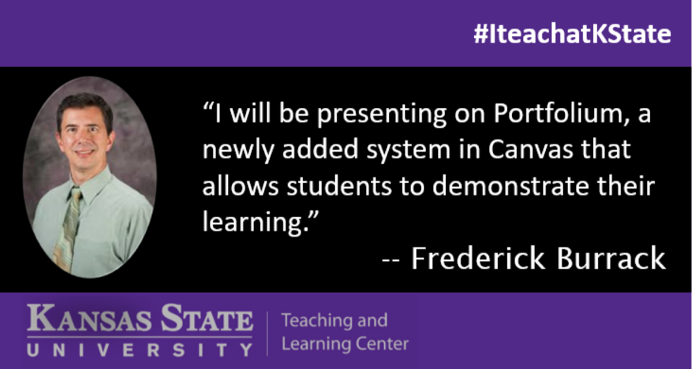 On Wednesday, October 28th at noon, Fred Burrack from the Office of Assessment will present "Introducing PORTFOLIUM: Newly Added Portfolio System in Canvas at No Cost to the Program". Click here for the promotional video for this event.
On Wednesday, November 4th at noon, Camilla Roberts will present her "Need to Know" event titled "Maintaining Academic Integrity in All Classroom Environments".
Follow Us on Social Media!
Like us on Facebook, follow us on Instagram and Twitter, and subscribe to our YouTube channel! Please use the hashtag #ITeachAtKState when you post about your teaching, mentoring, and advising activities!
Please email us (teachingandlearning@k-state.edu) if you would like access to our TLC Professional Development Series Canvas page!
We look forward to this exciting year as we advance K-State's teaching and learning mission, as always, with energy and optimism! We are proud to say that, "I teach at K-State!"
#ITeachAtKState
Sincerely,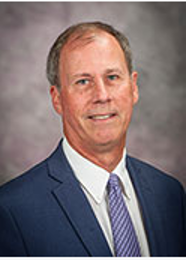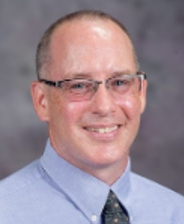 Brian Niehoff Don Saucier
Director, Teaching & Learning Center Associate Director, Teaching & Learning Center