TLC Bi-Weekly Newsletter for Wednesday, January 20, 2021
Good morning, K-State!
Welcome back to the new Spring semester! The Teaching & Learning Center (TLC) would like to remind you of our commitment to support your efforts in teaching, mentoring, and advising. We at the TLC are excited to announce the various priorities, events, and resources that are designed to advance teaching and learning at K-State!
Click HERE to see what the TLC can do for you!
We Are Here For You!
To show our support for K-State instructors, we have designed a professional development series for the Spring 2021 semester that will help you get ready before the semester starts, power through, and finish strong in May!
The theme for our professional development series this year is "Caring, Connections, and Community." This Fall semester, we had over 379 people synchronously attend and over 401 people asynchronously participate in our sixteen events. See our Professional Development Series page for more information (e.g., types of events, the post-event survey link, the TLC Professional Development Certificate, how to become a TLC Fellow). Be sure to check out our Events page for upcoming events and/or our Archived Events and Canvas pages for recordings of past events.
Below are the events we have lined up through February, all of which will occur at 12 noon via Zoom: https://ksu.zoom.us/j/93106034653
Wednesday, January 20th - TODAY - Teaching CHAT
Wednesday, January 27th - LaBarbara Wigfall's "Maintaining Your and Your Students' Mind, Body, & Spirit". Click here to see a promotional video for this event.
Wednesday, February 3rd - Kathy Brockway's "Enthusiasm in Teaching: The Ultimate Renewable".
Wednesday, February 10th - Teaching CHAT
Wednesday, February 17th - Doris Carroll's "Reducing Classroom Microaggressions through Cultural Humility".
Wednesday, February 24th - Alice Anderson, Jeffrey Sheldon, & Jahvelle Rhone's "New Learning Opportunities Available at the Library".
Engage the Sage
On Don Saucier's YouTube channel, Engage the Sage, he releases videos targeted toward instructors. The following videos are particularly relevant as we approach the new semester:
The Empathetic Course Design Perspective
Making Video Overviews of Your Syllabus
Excellent Email Etiquette for Students and Instructors (this one is great to have your students watch!)
Three-Minute Thursday Tips
Global Campus is releasing quick tips via K-State Today on Thursdays. Thus far, they have released tips on course navigation and creating a course welcome. Be on the lookout for these informative tips every week!
Big 12 Teaching and Learning Conference Submissions
The University of Kansas is virtually hosting the Big 12 Teaching and Learning Conference on June 10th and 11th, 2021. Submissions for posters and presentations are due by February 5th, 2021 at midnight. Click here for more information.
Follow Us on Social Media!
Like us on Facebook, follow us on Instagram and Twitter, and subscribe to our YouTube channel! Please use the hashtag #ITeachAtKState when you post about your teaching, mentoring, and advising activities!
Please email us (teachingandlearning@k-state.edu) if you would like access to our TLC Professional Development Series Canvas page!
We look forward to this exciting semester as we advance K-State's teaching and learning mission, as always, with energy and optimism! We are proud to say that, "I teach at K-State!"
#ITeachAtKState
Sincerely,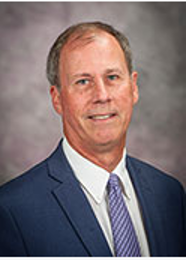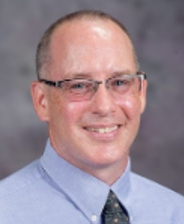 Brian Niehoff Don Saucier
Director, Teaching & Learning Center Associate Director, Teaching & Learning Center