TLC Bi-Weekly Newsletter for Tuesday, February 2nd, 2021
Good morning, K-State!
We are two weeks into the Spring semester and the Teaching & Learning Center (TLC) would like to remind you of our commitment to support your efforts in teaching, mentoring, and advising. We at the TLC are excited to announce the various priorities, events, and resources that are designed to advance teaching and learning at K-State!
Click HERE to see what the TLC can do for you!
TLC Highlighted Teacher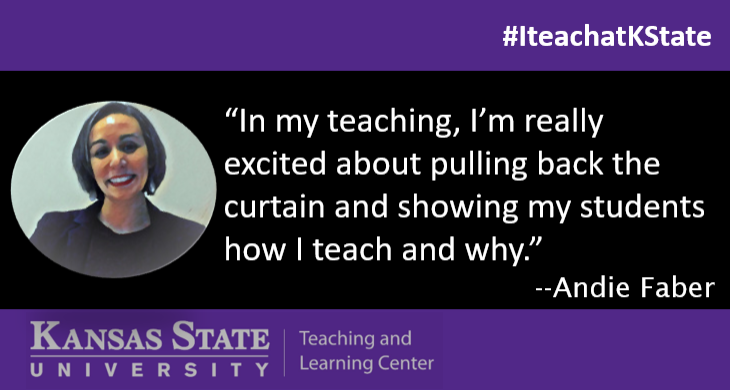 Our TLC Highlighted Teacher this week is Andie Faber. Dr. Andie Faber has been an Assistant Professor of Spanish in the Department of Modern Languages since 2019. She teaches courses in linguistics and second language pedagogy and is currently serving as the coordinator of the basic Spanish language program. Before coming to K-State, Dr. Faber taught in an array of settings: the non-profit sector, corporate classes, large and small public universities, and a private elite institution. She has worked in classrooms around the United States and internationally. These experiences have informed her views on the importance of diversity and have helped her to create and adapt classes to reach a multitude of learners.
Click here to view a video of Dr. Faber discussing her teaching.
Programs & Events
To show our support for K-State instructors, we have designed a professional development series for the Spring 2021 semester that will help you get ready before the semester starts, power through, and finish strong in May! The theme for our professional development series this year is "Caring, Connections, and Community." This Fall semester, we had over 379 people synchronously attend our professional development series and over 401 people asynchronously participate in our sixteen events. Including the New Faculty Institute's events, we had 19 events with 379 unique attendees and a total attendance of 823 people. Additionally, we have had 110 people synchronously attend our January 2021 events and over 79 people asynchronously participate! See our Professional Development Series page for more information (e.g., types of events, the post-event survey link, the TLC Professional Development Certificate, how to become a TLC Fellow). Be sure to check out our Events page for upcoming events and/or our Archived Events and Canvas pages for recordings of past events.
Upcoming Professional Development Events in the Next Two Weeks
All events will occur at 12 noon via Zoom: https://ksu.zoom.us/j/93106034653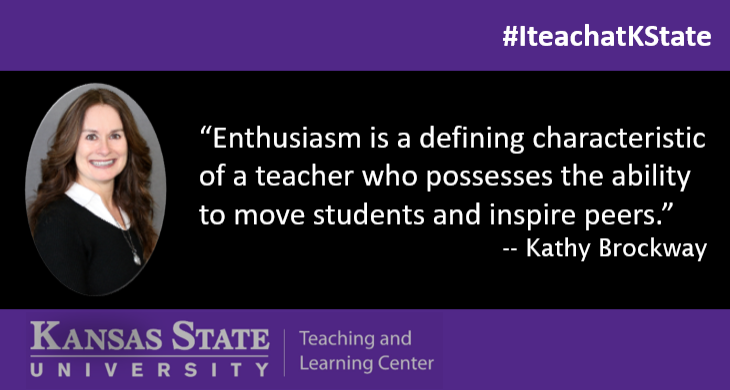 On Wednesday, February 3rd (TOMORROW!), Kathy Brockway will present her event entitled, "Enthusiasm in Teaching: The Ultimate Renewable". Click here to see a promotional video for this event.
On Wednesday, February 10th, we will have Teaching CHAT. Bring any questions you may have. We hope to see you there!
Other Upcoming Events
Friday, February 5th - Submissions for posters and presentations are due for the Big 12 Teaching and Learning Conference on June 10th and 11th, 2021 (hosted by the University of Kansas). Click here for more information.
Monday, February 8th - The first event in the Difficult Dialogues series, "Empathy and Discovery in Class Discussions on Diversity, Equity, Inclusion, and Social Justice", will occur from 11:30am-1:00pm. For more information (including registration), click here.
Monday, February 8th - The New Faculty Institute (NFI) is hosting a social networking event from 4:30-5:45pm. Click here to add this event to your calendar and RSVP.
Engage the Sage
On Don Saucier's YouTube channel, Engage the Sage, he releases videos targeted toward instructors. The following videos are particularly relevant as we approach the new semester:
Empathetic Syllabus Statements
The Empathetic Course Design Perspective
Excellent Email Etiquette for Students and Instructors (this one is great to have your students watch!)
Three-Minute Thursday Tips
Global Campus is releasing quick tips via K-State Today on Thursdays. Thus far, they have released tips on course navigation, creating a course welcome, and using groups in Canvas. Be on the lookout for these informative tips every week! For a full archive of these tips, click here for a YouTube playlist.
Follow Us on Social Media!
Like us on Facebook, follow us on Instagram and Twitter, and subscribe to our YouTube channel! Please use the hashtag #ITeachAtKState when you post about your teaching, mentoring, and advising activities!
Please email us (teachingandlearning@k-state.edu) if you would like access to our TLC Professional Development Series Canvas page!
We look forward to this exciting semester as we advance K-State's teaching and learning mission, as always, with energy and optimism! We are proud to say that, "I teach at K-State!"
#ITeachAtKState
Sincerely,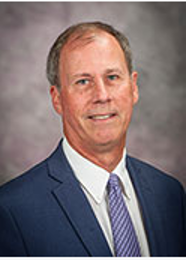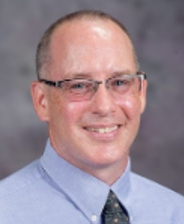 Brian Niehoff Don Saucier
Director, Teaching & Learning Center Associate Director, Teaching & Learning Center