TLC Bi-Weekly Newsletter for Tuesday, February 16th, 2021
Good morning, K-State!
We are four weeks into the Spring semester and the Teaching & Learning Center (TLC) would like to remind you of our commitment to support your efforts in teaching, mentoring, and advising. We at the TLC are excited to announce the various priorities, events, and resources that are designed to advance teaching and learning at K-State!
Click HERE to see what the TLC can do for you!
TLC Highlighted Teacher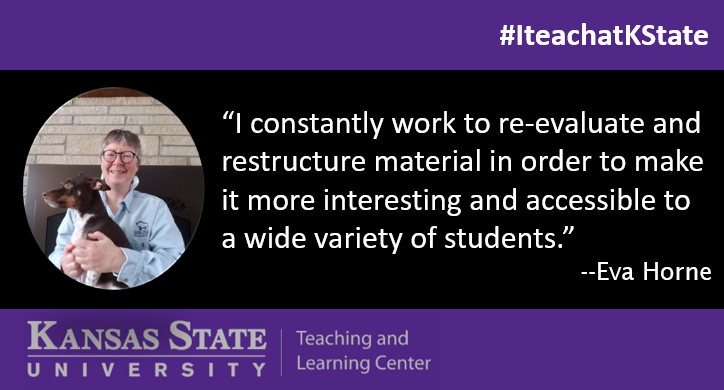 Our TLC Highlighted Teacher this week is Eva Horne. Eva Horne received her BS at East Tennessee State University and her MS from the University of Southwestern Louisiana before coming to K-State in 1991 as a graduate student. Since receiving her PhD in 1996, she has been involved in teaching, coordinating, and designing materials for Principles of Biology, a large introductory majors/non-majors Biology course. This course serves hundreds of students every semester and is taught using a studio format, in which students work with computer simulations and lab equipment to gain experience in the application of knowledge. Most recently, she has been involved in the design and implementation of an online version of the course through Global Campus that uses software to incorporate truly interactive material. Dr. Horne also teaches Behavioral Ecology, an upper-level elective course, in which she encourages discussion during lectures and has incorporated several simple computer "games". Students then answer questions about data collected from each game. Another aspect of teaching for Dr. Horne is the mentoring of undergraduate students in personalized research projects of their own. One of her favorite things about teaching is inspiring, and expanding upon, the natural curiosity of all people. She is currently a Teaching Associate professor in the Division of Biology and also serves as the Assistant Director of the Konza Prairie Biological station.
Click here to view a video of Eva Horne discussing her teaching.
Programs & Events
To show our support for K-State instructors, we have designed a professional development series for the Spring 2021 semester that will help you get ready before the semester starts, power through, and finish strong in May! The theme for our professional development series this year is "Caring, Connections, and Community." In our 25 events this academic year, 452 people have synchronously attended our events and over 480 people have participated asynchronously! More specifically, in our six events in 2021 thus far, 136 people have synchronously attended our events and 98 people have participated asynchronously. See our Professional Development Series page for more information (e.g., types of events, the post-event survey link, the TLC Professional Development Certificate, how to become a TLC Fellow). Be sure to check out our Events page for upcoming events and/or our Archived Events and Canvas pages for recordings of past events.
Upcoming Professional Development Events in the Next Two Weeks
All events will occur at 12 noon via Zoom: https://ksu.zoom.us/j/93106034653. We hope to see you there!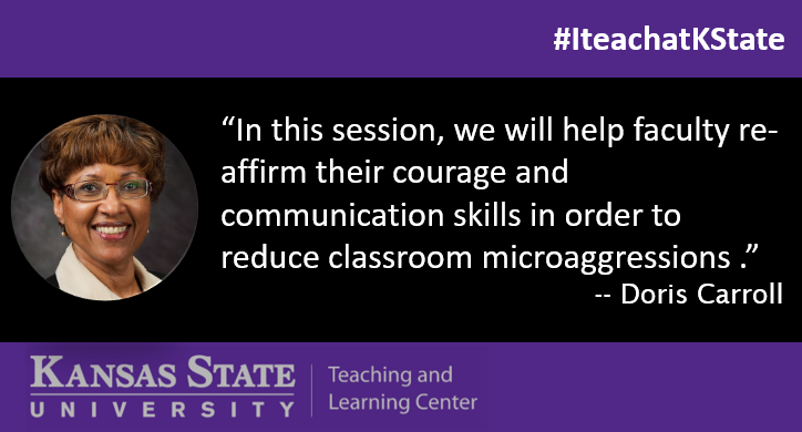 On Wednesday, February 17th (TOMORROW!), Doris Carroll will present her event entitled, "Reducing Classroom Microaggressions through Cultural Humility". Click here to see a promotional video for this event.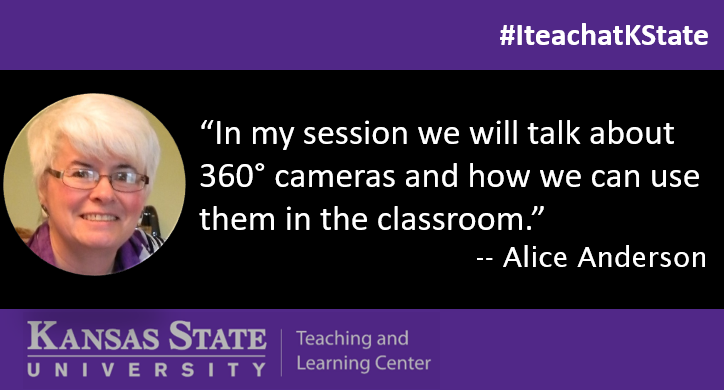 On Wednesday, February 24th, Alice Anderson will present her event entitled, "Learning to Make a 360 Film Assignment". Click here to see a promotional video for this event.
Engage the Sage
On Don Saucier's YouTube channel, Engage the Sage, he releases videos targeted toward instructors. The following videos are particularly relevant as we approach the new semester:
Empathetic Syllabus Statements
The Empathetic Course Design Perspective
Excellent Email Etiquette for Students and Instructors (this one is great to have your students watch!)
Three-Minute Thursday Tips
Global Campus is releasing quick tips via K-State Today on Thursdays. Thus far, they have released tips on course navigation, creating a course welcome, and using groups in Canvas. Be on the lookout for these informative tips every week! For a full archive of these tips, click here for a YouTube playlist.
Follow Us on Social Media!
Like us on Facebook, follow us on Instagram and Twitter, and subscribe to our YouTube channel! Please use the hashtag #ITeachAtKState when you post about your teaching, mentoring, and advising activities!
Please email us (teachingandlearning@k-state.edu) if you would like access to our TLC Professional Development Series Canvas page!
We look forward to this exciting semester as we advance K-State's teaching and learning mission, as always, with energy and optimism! We are proud to say, "I teach at K-State!"
#ITeachAtKState
Sincerely,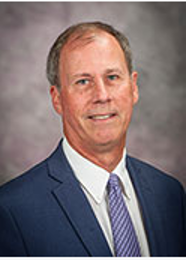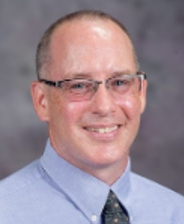 Brian Niehoff Don Saucier
Director, Teaching & Learning Center Associate Director, Teaching & Learning Center