Why study statistics?

Statistics is much more than just numbers. By studying statistics, you can impact the world in areas as diverse as the environment, agriculture, commerce, socioeconomics, medicine, and sports.
In 2017, U.S. News & World Report rates statistics as the #1 best business job. Compared to other careers, unemployment rates are lower for statisticians (0.8%) and the median income is higher ($80,100).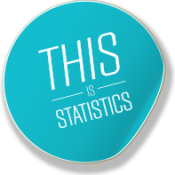 Learn more about statisticians and careers in statistics!