Project Leaders
The Sustainable Intensification Innovation Lab has the opportunity to work with the following researchers on projects in six focus countries.
Augustine Ayantunde
Principal Investigator of "Sustainable intensification through better integration of crop and livestock production systems for improved food security and environmental benefits in Sahelian zone" - Burkina Faso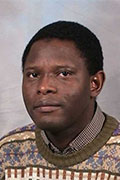 Augustine Ayantunde is a Senior Animal Scientist at the International Livestock Research Institute (ILRI) and is the leader of the production systems project in Burkina Faso. Ayantunde earned his M.S. in tropical animal production and his Ph.D. in ruminant nutrition from Wageningen Agricultural University. He has 20 years of experience in ruminant nutrition and evaluation of feed resources in the West African Sahel, in participatory testing and evaluation of livestock-related options for sustainable intensification of crop-livestock systems in West Africa, evaluation and monitoring of natural resource use in pastoral and agro-pastoral systems, assessment of vulnerability of agro-pastoral systems to climate change and conflict management.
Email: a.ayantunde@cgiar.org
Doohong Min
Principal Investigator of "Adoption of Sustainable Intensification in Dual-Purpose Millet - Leguminous Crops - Livestock Systems to Improve Food and Nutritional Security and Natural Resources Management for Rural Smallholder Farmers" - Senegal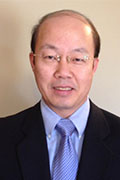 Doohong Min, Assistant Professor of Forage Agronomy at Kansas State University is the leader of the smallholder farmers project in Senegal. Min has over 25 year experiences of forage production, management and utilization. He earned his B.S. degree in dairy science from Sungkyunkwan University, his M.S. in plant science from the University of Alberta and animal science from Seoul National University and his Ph.D. in agronomy from the University of Maryland. Min also has had West African experiences through a couple of trips to Niger and Senegal and meetings with scientists from national research institutes and university, smallholder farmers and farmers' organizations.
Email: dmin@ksu.edu
Krishna Jagadish
Principal Investigator of "Unlocking the production potential of 'polder communities' in coastal Bangladesh through improved resource use efficiency and diversified cropping systems" - Bangladesh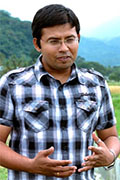 Krishna Jagadish SV is an Associate Professor in the Department of Agronomy at Kansas State University and an Abiotic Stress Physiologist. He leads the polder project in Bangladesh and is in charge of the overall management of the project and implementation of the work plan. Jagadish earned his M.S. degree in agronomy from the University of Agricultural Sciences in Dharwad, India and his Ph.D. in crop physiology from the University of Reading in the U.K. He has an extensive knowledge of crop physiological and agronomic aspects related to rice and its response to different abiotic stresses, yield potential and nitrogen interactions and is actively involved in projects involving South Asia. Jagadish is an editorial board member for Field Crops Research starting Jan 2014 as well as a reviewer of more than 20 international journals.
Email: kjagadish@ksu.edu
Neville Clarke
Principal Investigator of "Evaluation of the Relationship Between Sustainably Intensified Production Systems (SIPS) and Nutritional Outcomes (SIPS-NO)" - Ethiopia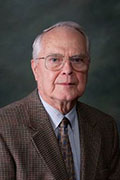 Neville Clarke, Senior Borlaug Institute Fellow, is leading the SIPS-NO project in Ethiopia. He earned his M.S. and Ph.D. in Physiology from the University of Washington and his DVM from Texas A&M University. Clarke has more than thirty years' experience in agricultural research and development including team leadership for USAID funded projects in East and West Africa and as a senior administrator of large international projects. He has extensive experience in organizing and leading teams of interdisciplinary research and extension workers in both national and international settings. He has been a senior administrator in the U.S. Air Force, the land grant university system as well as in the centers of the Consultative Group for International Agriculture. He has extensive experience in grant management, communications, public relations and supervision of interdisciplinary teams of researchers. Dr. Clarke is also the director of the USAID Innovation Lab for Small Scale Irrigation.
Email: n-clarke@tamu.edu
Ricky Bates
Principal Investigator of "Women in Agriculture Network (WAgN)" - Cambodia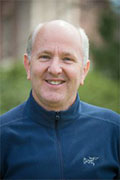 Ricky Bates is a Professor of Horticulture at Pennsylvania State University and is leading the WAgN project in Cambodia. Bates earned his M.S. degree in horticulture from West Virginia University and his Ph.D. from Virginia Tech. He aspires to use horticultural science as a tool to increase the profitability of horticulture enterprises, protect and restore the environment and alleviate poverty in developing parts of the world. Bates has worked in Southeast Asia and Eastern Europe since 2000 and directs all horticulture aspects of this project.
Email: rmb30@psu.edu
Sieg Snapp
Principal Investigator of "Raising crop response: bidirectional learning to catalyze sustainable intensification at multiple scales" - Tanzania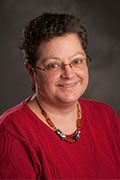 Sieg Snapp, Professor at Michigan State University, is the leader of the crop response project in Tanzania. Snapp earned her M.S. degree in crop physiology from the University of Minnesota and her Ph.D. in plant physiology from the University of California, Davis. Through a Global Change Learning Lab she is leading a novel approach to supporting learning communities to address real world problems in a rapidly changing world. She is internationally known for gender-aware participatory action research approaches that systematically link qualitative and quantitative knowledge for agricultural-systems development, and leading initiatives on agronomic design of sustainable intensification technologies. She was recently awarded the international service award by the American Society of Agronomy, and has over two decades of experience with cropping systems and soil science in Africa and North America. She supervises many advanced degree African students, and has extensive experience managing complex, interdisciplinary research projects in partnership with CGIAR and national partners from academia, public and private sectors.
Email: snapp@msu.edu