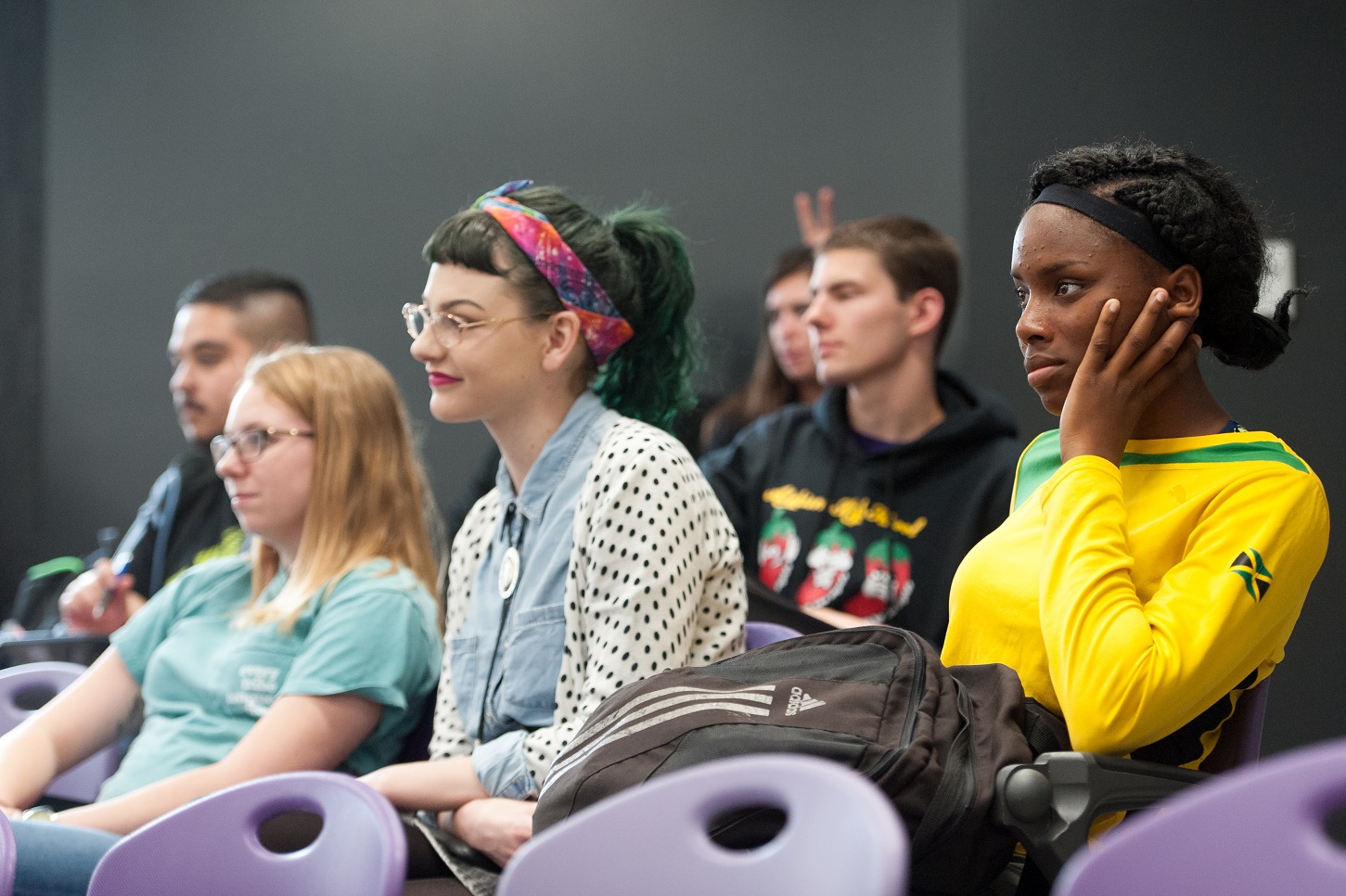 Sociology
Check out our undergraduate program taught by award-winning professors.
Check out opportunities for graduate studies in sociology.
Sociology at Kansas State University is a vibrant program focused on exploring the causes and consequences of pressing social issues. Our faculty members (6 for the Undergraduate Sociology Program; 11 at the Graduate Level where the Sociology Program includes Criminology faculty) are active scholars across four main subject areas:
Community, Agriculture, Food, and Environment
Politics and Development
Structural Inequalities and Culture
Criminology (which now has its own undergraduate major!)
Their research addresses publicly relevant topics such as rural farm ownership, the use of natural resources, population growth and decline, inequities in criminal sentencing and policing, mass incarceration, human trafficking, globalizing labor markets, immigration, political challenges in new democracies, gender inequities in the workforce, the role of culture and emotions in social life, and the use of new technologies. The faculty also use a range of research methods, from advanced statistics to in-depth ethnography, and have conducted global research in such places as Russia, Ghana, Australia, Central America, and right here in Kansas! A list of their recent publications can be found here.
Undergraduate students benefit from a robust curriculum taught by experts in their fields. Sociology classes challenge students to actively engage and analyze the world around them through critical thinking, research, and writing, and thereby gain actionable skills suited for a wide array of professions. With courses offered in the regular academic year, over summers, and online, our program provides tremendous flexibility for students of diverse needs and backgrounds. We also offer a rigorous internship program for students interested in gaining field experience. A sociology major is a great foundation for careers in law, public policy, social work, criminology, and international development, to name a few!
Graduate students at both the Master's and Ph.D. level gain rigorous training in research and teaching. They gain crucial experience publishing alone and with faculty, as well as designing and teaching their own courses, to make them competitive for the academic labor market. Students interested in non-academic jobs will also find the skills developed within our programs invaluable. Our students enjoy a high quality of life in a beautiful and growing community: Manhattan, known colloquially as "The Little Apple," is regularly ranked by Forbes Magazine as one of the best small places in the country for business and careers; Manhattan is ranked #3 in the country by the Princeton Review for "best quality of life" and Kansas State University is ranked #6 in the country by The Princeton Review for "happiest students."