Inauguration of Richard B. Myers
Join your fellow K-State family members in celebrating the inauguration of Richard B. Myers as the 14th president of Kansas State University.
Friday, April 28
10 a.m.
McCain Auditorium
Reception to immediately follow on Anderson lawn.
About President Myers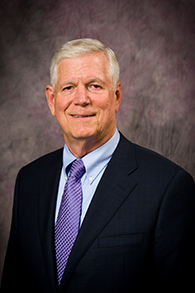 Retired U.S. Air Force Gen. Richard B. Myers returned to his home state and alma mater to serve as Kansas State University's interim president in April 2016 and was officially named the university's 14th president in Nov. 2016. He graduated from K-State in 1965 with a bachelor's degree in mechanical engineering and joined the Air Force through K-State's ROTC program.
The native Kansan from Merriam loyally served his country and retired as a four-star general. From 2001-2005, he served as the 15th chairman of the Joint Chiefs of Staff and was the principal military adviser to the U.S. president, secretary of defense, and the National Security Council.