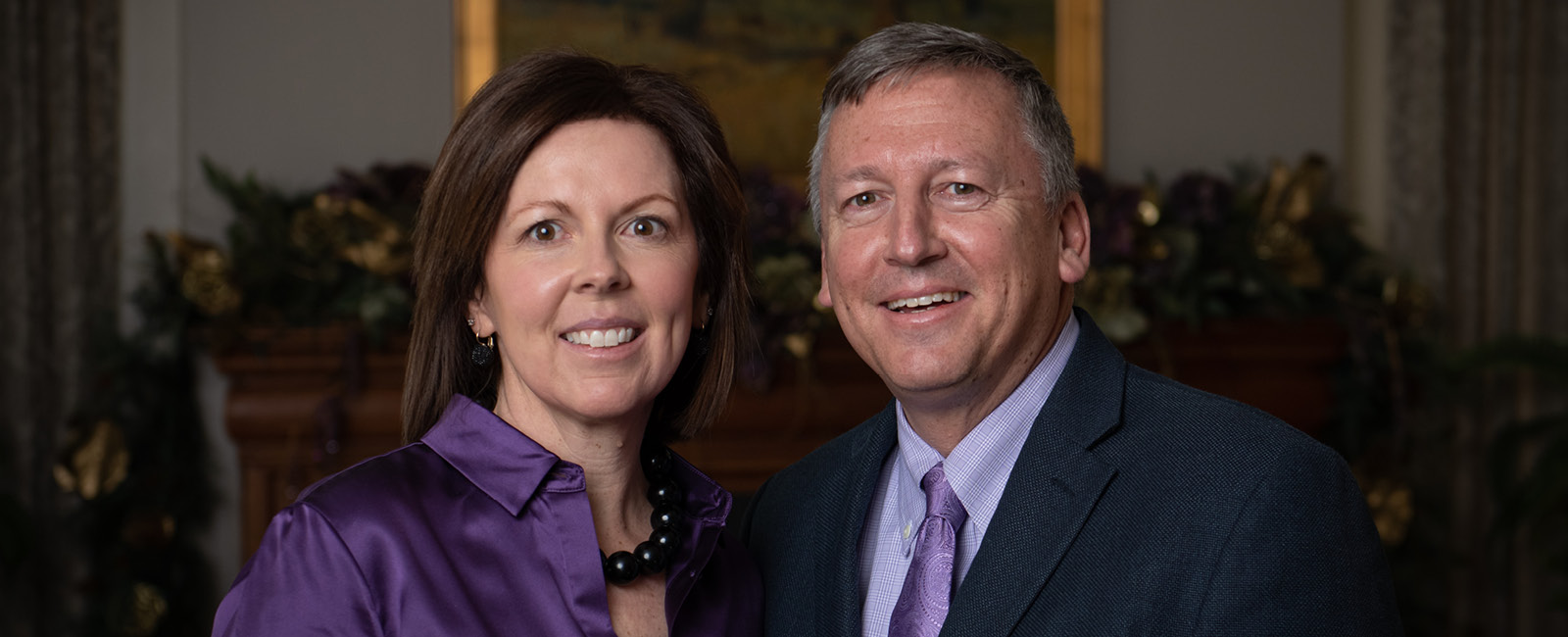 Biography
Get to know the first family of Kansas State University. Learn about our president and first spouse, their contributions to the university and the journeys that brought them to the Wildcat family.
The president's bio
From food scientist to University President — learn more about President Rich Linton's career of serving land-grant universities.
The first spouse's bio
Marketing, child care and mental health awareness are just a few of the many efforts and passions of First Lady Sally Linton.