Powercat Financial
Our trained peer financial counselors can provide FREE information and education to current enrolled K-State students about:
Budgeting
Credit use
Student loan planning and repayment
Saving
Managing debt
Transitioning to work after college
Understanding job offers and employment benefits
Identity theft
If you are savvy with money and want to assist fellow students with their finances, learn more about ways students can get involved with Powercat Financial.
Request an Appointment or Financial Presentation
Check out our free services or click below to request an appointment via your KSIS student information system account if you are a current student. Detailed instructions found here.

We also provide free financial presentations for classes and student organizations.
Partnerships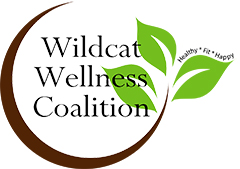 We are a proud partner of K-State's Wildcat Wellness Coalition. The Coalition's focus is on student development via the 8 dimensions of wellness: spiritual, physical, environmental, emotional, intellectual, social, occupational and financial wellness. Learn more
Enrolled undergraduate students on the Manhattan or Global Campus can join K-State 360 to capture outside of classroom involvement and even financial literacy activities to help them stand out to future employers or graduate programs. Powercat Financial offers badges within K-State 360. Learn more