Powercat Financial continues to accept student appointment requests for remote sessions via the link below. Please indicate in your appointment request whether you prefer a Zoom online session or a session via telephone. Please email any questions you may have to us at powercatfinancial@k-state.edu and we are happy to help!
Note: The university has gathered more resources to assist students financially during this extraordinary time. Please review those opportunities, including the CARES Act emergency grant fund application process at https://www.k-state.edu/sfa/aid/emergency-aid/.
Powercat Financial
Trained peer counselors provide FREE financial counseling and presentations for current K-State students on:
Would you like to meet with a peer financial counselor?
Would you like a financial workshop for a student group?
Want to learn more money tips and tricks!
Check out our financial BLOG!
Partnerships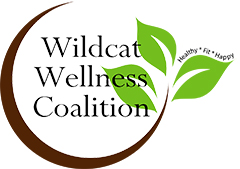 We are a proud partner of K-State's Wildcat Wellness Coalition which focuses on student development of 8 dimensions of wellness: spiritual, physical, environmental, emotional, intellectual, social, occupational and financial wellness.