Design/Tech/Management Workshops
What We Offer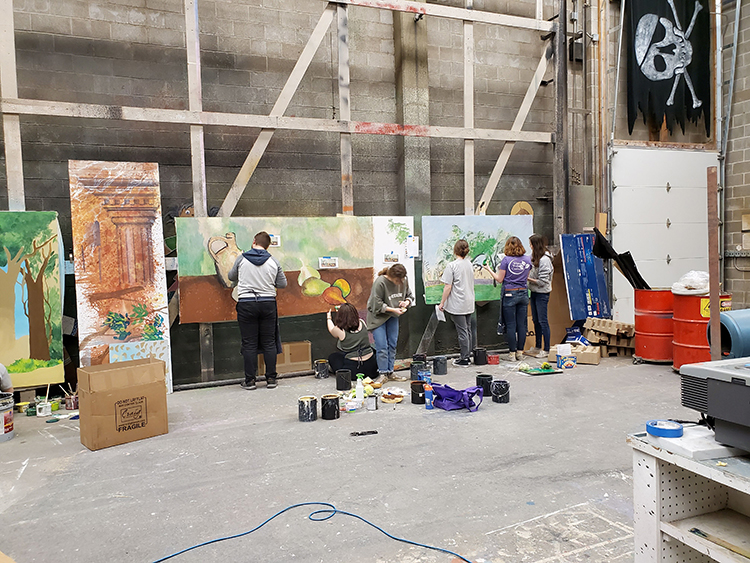 We will come to your school or organization to provide workshops and programs in scenic, costume and lighting design, set and costume construction, scenic art, and props. Our faculty have years of experience in both academic and professional theatre to share with your students. Workshops can be tailored to your needs--we've listed some specific classes, but we can also provide workshops on the theatre industry or backstage training. Don't see quite the workshop you are looking for? Let us know--we'll work with you to get the best experience for your students.
Workshops can be scheduled individually, or we can do several in a day. Session times are generally between 45-90 minutes, but we'll work to find a schedule that works for you. There may be a nominal cost for materials on some of the hands on workshops--see below for details.
Ready to schedule workshops or need more information? Contact Kathy Voecks, Head of Design/Tech/Management at kvoecks@ksu.edu.
Scenery
Scene Design Basics
A general overview of the scenic designer's job, including script analysis, research and communicating the design. Good for all levels of experience. No materials fee. 45 minutes
Trash-to-Treasure Model Building
A hands-on workshop exploring the ways you can use recycled materials to build a complete scenic model. Great for getting students to think about the relationship between the script and how a designer uses the theatre space. No materials fee. 90 minutes
Costumes & Makeup
Character makeup
This class focuses on how to support a character's temperament, health, social status and mood through make-up. The class also demonstrates ways to support the type of production and work with the overall visual approach. For a hands-on version, students need to provide their own makeup kit. Demonstration only, 45 minutes. Hands-on version, 90 minutes.
Zip ties and clingwrap
Create exciting crowns, halos and helmets using zip ties, headbands, clingwrap and found objects. Part demonstration, part hands-on workshop. 45-minutes.
Historic costumes out of your closet!
Demonstration and discussion about creating convincing period costumes for historic shows. The methods we will discuss involve little or no sewing and can be done by almost anyone! Students will also learn easy techniques to help unify the costumes of a show visually and what to avoid doing.
Scenic Art & Props
The Scenic Artist's Role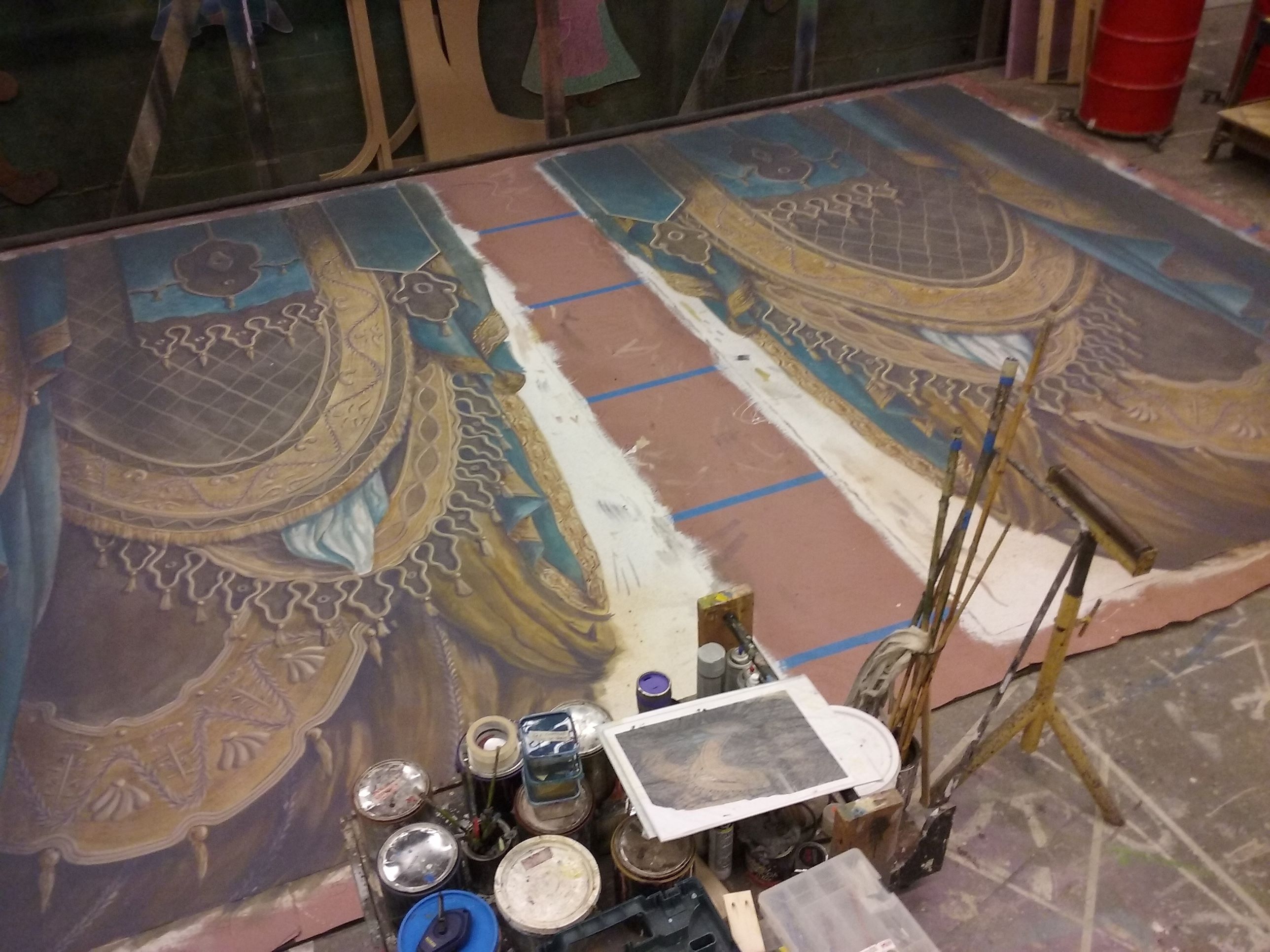 An introduction to the basics of scenic art, along with a demonstration of basic scene painting techniques. Can also be done as a hands-on course with students if space and materials are available. $5/student materials fee which can be waived if you provide paint and brushes. Demonstration only, 45 minutes. Hands-on version, 90 minutes.
Introduction to Painted Finishes
This hands-on workshop will allow students to practice some of the fundamental scene painting finishes such as wood grain, stone, and simple marble. Students will get to keep their projects at the end of the class. Need a hand learning a specific finish for your production? We can work on that! Requires at least 2 hours minimum. $5/student materials fee.
Found Object Props
Making props doesn't have to be expensive--you just have to think outside the box a little. Explore ways to use recycled materials or that random stuff in a drawer to create one-of-a-kind props. No materials fee. 90 minutes
Lighting & Sound
Basics of Lighting Design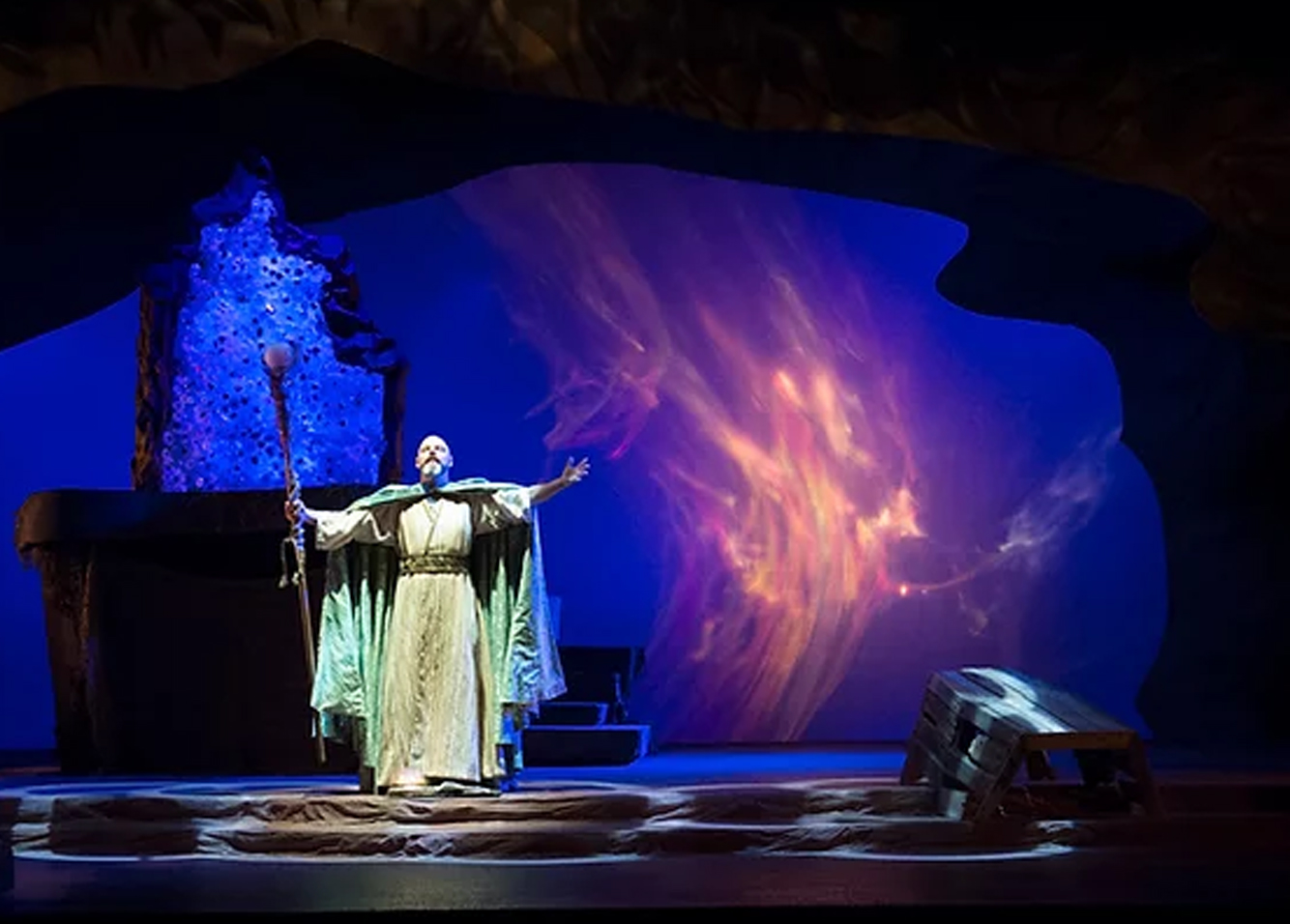 An introduction to lighting design including a run down of the controllable qualities and functions of light and how they can enhance a show.
Mini Light Lab
Using a scale lighting rig, this workshop will show students how to communicate lighting ideas using the scenic designer's model. Also a great introduction to the lighting design process.
Color Theory in Lighting Design
Color is one of the most expressive tools in the lighting designer's toolbox. Learn how to use it to enhance your production without overwhelming the audience.
A la carte Sound and Light Technical Training
What do your students need to know about your equipment? Customize a workshop based on what you need to make your shows work. Examples include moving light training, basic lighting instrument functions, equalizing mics, etc.