Syllabus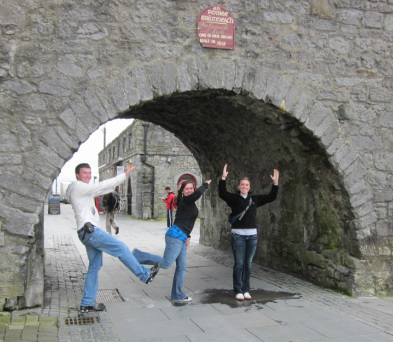 Every member is important. The KSU Symphony Orchestra offers a fulfilling and fun musical experience featuring a diverse and exciting range of repertoire. Our success hinges on the expectation that all members will honor the efforts of each member in the ensemble.
Pursuit of excellence. Commitment. Community.
Rehearsal Schedule & Expectations
Fall Semester: Monday evenings: 7:30—9:30
Tuesday and Thursday: 2:30—3:20
Spring Semester: Tuesday and Thursday: 2:30—4:20
* Rehearsals will begin on time. All members are expected to be in place and ready to tune prior to tuning. If you have a class conflict that prohibits you from arriving on time, please visit with the director immediately.
* All music folders must be at each rehearsal. At the conclusion of each concert, please leave your music on the stand.
* Musicians must be backstage or on stage no later than 15 minutes before a concert.
* Excused absences are allowed only with advance communication. If you are ill, have a family emergency, class conflict, or another music performance with a KSU Music Department Ensemble, please contact the director immediately to discuss the absence. All applied recitals should not be scheduled on orchestra rehearsal and concert evenings.
* Illness – Please notify the director by email or private message no later than noon the day of rehearsal.
* Emergency – Please email or private message the director and/or your section leader as soon as you know you will have a conflict with a rehearsal.
* Class Conflict - At the beginning of the semester, you must show proof of the time conflict with a printed schedule. Students who have periodic exams (such as Chemistry on Monday evenings) are excused for the duration of the exam and then are required to attend the rest of the rehearsal.
* Tardiness is unacceptable. Unexcused tardiness will result in a deduction in your grade.
* Unexcused absences from rehearsals that include work, preparing for another class, car problems, or campus organizational meetings will result in a deduction from your grade. An unexcused absence for a dress rehearsal or concert will result in an F for the course.
Unexcused Absences 1 letter grade reduction for each absence 3 - must drop the course or receive an F
Required Dress for Concerts
WOMEN: Full length black dress OR ¾ length black dress worn with dark hosiery OR black dress pants and black blouse
•Sleeve length must be 3/4 or full length, no short sleeves, no sleeveless dresses
•Black shoes
•No white tops; no white lace as part of the dress, etc.; modest neckline
MEN: long-sleeved black shirt, black dress pants, black long tie, black socks, black shoes