Instruments
The School of Music, Theatre, and Dance boasts a wide variety of organs in addition to having the distinction of being the only all-Steinway school in the state of Kansas.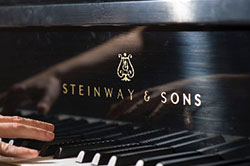 Thanks to the generosity of K-State alumnus Mark Chapman, a dozen Steinway B grand pianos were brought together from various locations around the country for K-State faculty members studios where they work with students.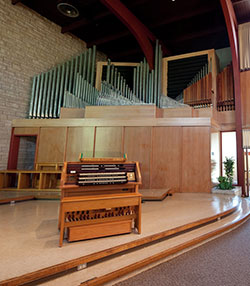 The All-Faiths Chapel Memorial Organ was built by Austin Organs Inc. of Hartford, Connecticut. The organ was a gift from the alumni and friends of Kansas State University.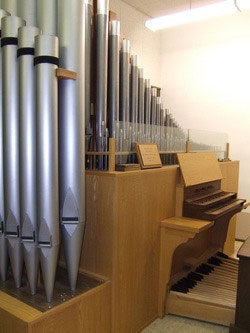 This organ, known as Holtkamp's Martini model, originally built for Morningside College in Sioux City, Iowa, was a gift from Dr. Edward H. Sibley and his wife.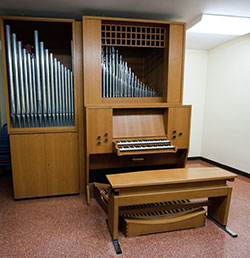 This delightful mechanical-action organ was built by the German organbuilder Werner Bosch Orgelbau in 1970.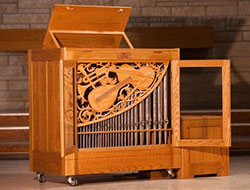 The beautiful continuo organ at Kansas State University was constructed in 1989 by the esteemed British builder J.W. Walker & Sons, Ltd. and was a gift of the late Marion Pelton, longtime Kansas State University music professor from 1928-1972.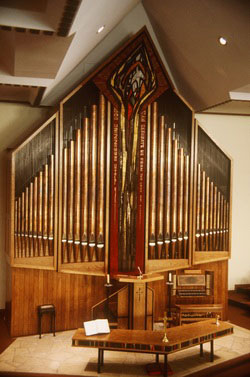 First Presbyterian Church in Manhattan is home to Lynn Dobson's op. 24, the second of three Dobson organs built in the state of Kansas and one of his largest organs in the region. Located just one mile from Kansas State University's McCain Auditorium, the church is a readily available venue for student practice, instruction, and performance.