Greetings from the Director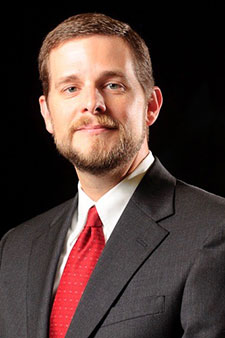 Since the formation of the School of Music, Theatre, and Dance in 2012, our faculty has continued a long tradition of fostering a welcoming, inclusive community where students achieve their academic, career, and life goals. Working alongside our world-class faculty in the performance hall, on the stage, and in the classroom, students create their own pathway in fulfillment of our School's mission of:
Student-centered education in the performing arts.
Flexible, multi-disciplinary curriculum.
High-quality performance and outreach to the region.
The School of Music, Theatre, and Dance is home to over 500 majors and minors and over fifty faculty and staff. Our music program, accredited by the National Schools of Music (NASM) since 1953, is a leader in music education for pre-service and practicing teachers. Through our expert faculty, we offer a comprehensive music program with degree programs in:
Music Education
Music Performance (winds, percussion, strings, voice, piano, and organ)
Musical Theatre
Music Composition
Conducting (graduate only)
Keyboard Pedagogy (graduate only)
Music History and Literature (graduate only)

The hybrid, online Master of Music in Music Education summer program gives practicing music educators the opportunity to work with our faculty face-to-face in a one-week intensive residency on campus while completing remaining course work online.
Our theatre program is the only program in the state of Kansas accredited by the National Association of Schools of Theatre (NAST) and in 2019 was named by Onstage Blog as the "Best Undergraduate Theatre Program" in the state of Kansas. Students in theatre experience all aspects of theatre in acting and directing from Shakespeare to Musical Theatre; the newest technology in technical theatre; and professionally modeled stage and theatre management. All with faculty who not only excel in the classroom but maintain professional careers in the industry. For graduate students, our drama therapy program has just become the only program at a public university to be accredited by the North American Drama Therapy Association (NADTA), leading to professional work in schools, clinics, and residential facilities.
At Kansas State University, we believe that a great university must make the arts accessible to ALL of its students. In this regard, nearly 4,000 K-State students from all majors participate in our music, theatre, and dance programs during the course of an academic year. The arts are thriving at K-State through the support of our university administration and generous donors. Recent advances include significant technology and infrastructure upgrades in our classrooms, rehearsal halls, and performance spaces. Beautiful examples of transformed spaces include Kirmser Hall, our informal recital and choral rehearsal room; Chapman Theatre, a 225+ thrust-stage theatre which hosts our mainstage theatre productions; Drama Therapy Room, a laboratory and rehearsal space for drama therapists and clients; and the Purple Masque Theatre, our second stage, student-led production theatre. Our music program also holds the distinction of being an All-Steinway Piano School, evidence of our commitment to providing our students with the finest educational instruments, equipment, and facilities.
At the Kansas State University School of Music, Theatre, and Dance, we are here for you. If you want to learn more about our programs or meet any of our faculty, please contact us. We want you to be a part of our K-State family!
With purple pride!

Jeffrey Ward, DMA
Director
School of Music, Theatre, and Dance
Kansas State University
109 McCain Auditorium
Manhattan, KS 66506
jeff98@ksu.edu
785-532-5740