Events
Fall 2021 Events
Language Conversation Tables start this Fall!
French Table: Interested in practicing your French in a relaxed, fun environment? Join us for French Table! Thursdays from 5:00 PM- 6:00 PM at Varsity Donuts in Aggieville.
German Table: Do you speak German? Come to the German table! Fridays 1:00 PM- 2:00 PM in the Eisenhower Lounge, 2nd Floor. Everyone is welcome!
Spanish Table: Informal conversations in Spanish. Every Thursday from 1:00 PM- 2:00 PM. Bring lunch or a snack and come talk to your peers and Spanish professors. Coffee and Cookies provided! Meets in Eisenhower Lounge, 2nd Floor.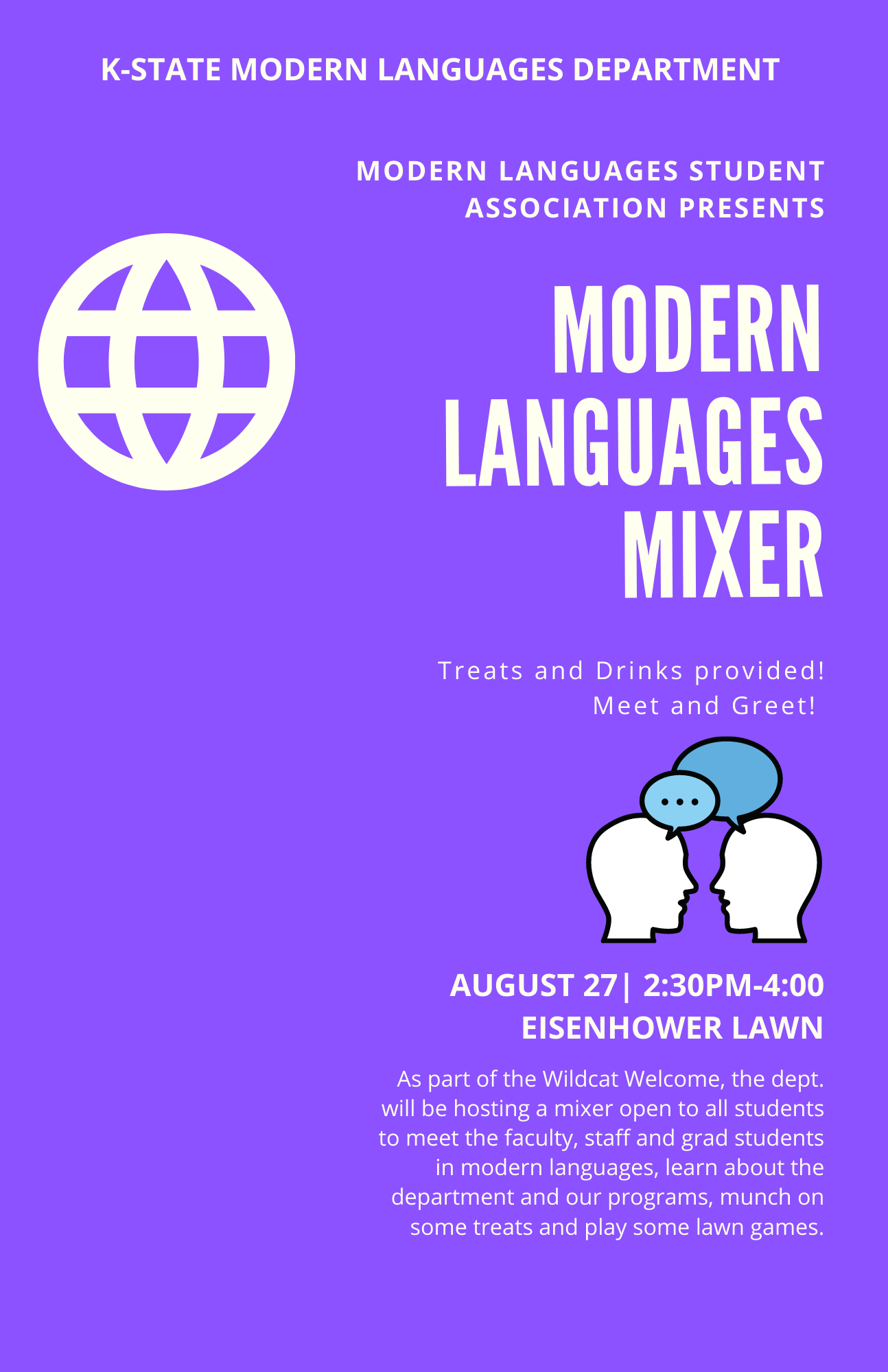 March 2021 Events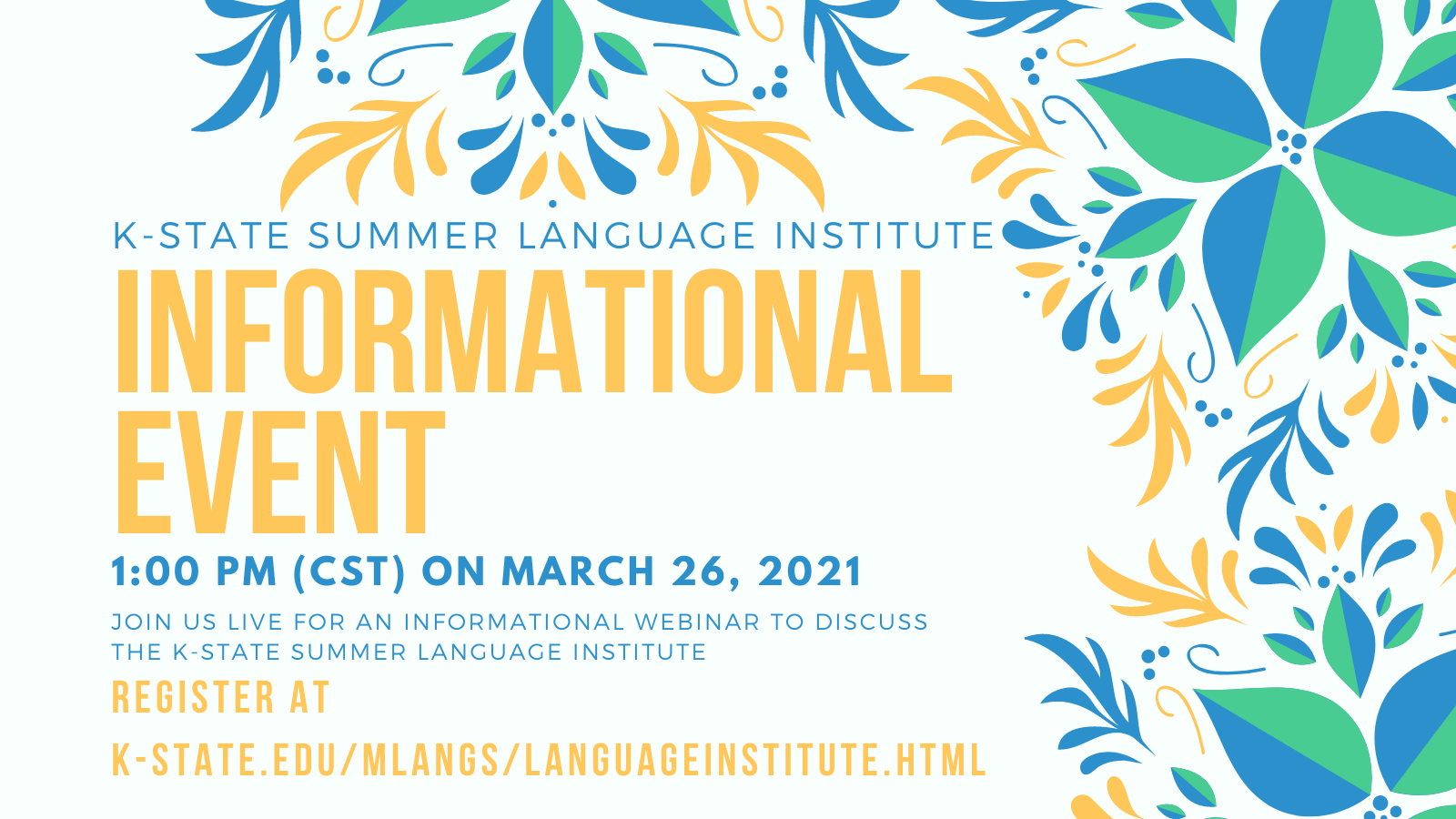 November 2020 Events
Open Advising Sessions

We will be hosting two virtual open advising sessions this semester for students interested in Modern Languages. Come find out more about the languages and programs we offer and how to combine these with another degree in order to enhance your professional path! Join us via Zoom for one of our two sessions: Friday, November 6th from 8 am to 9:30 am or Tuesday, November 17th from 1 pm to 3 pm—email modlang@ksu.edu for link!
September 2020 Events
Career Center Connections with Union Pacific Railroad, hosted by the Japanese Club

Career Connections with Peace Corps, hosted by the Japanese Club