People of the KLRC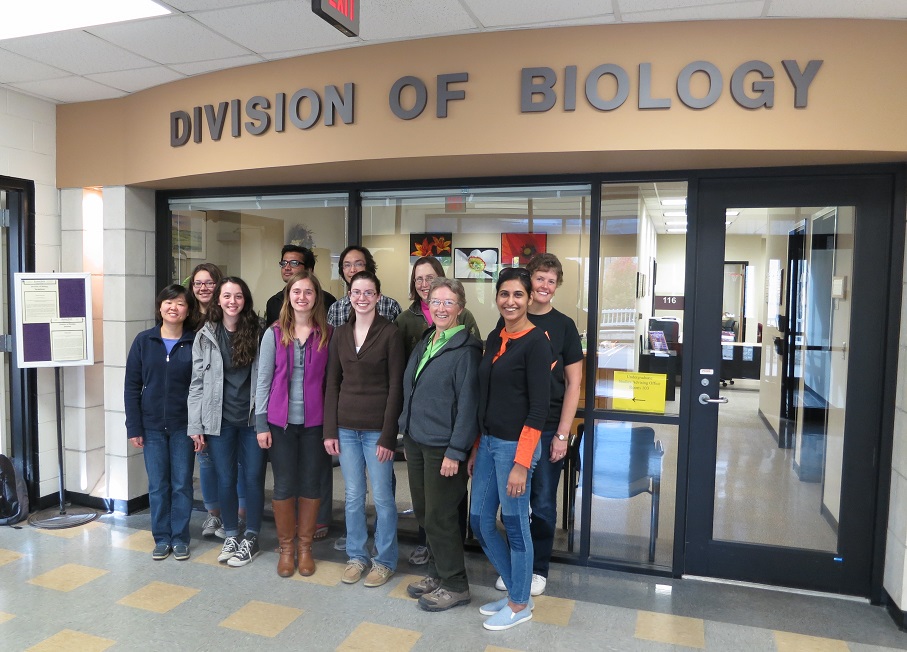 Ruth Welti - Director of the Kansas Lipidomics Research Center NCBI Bibliography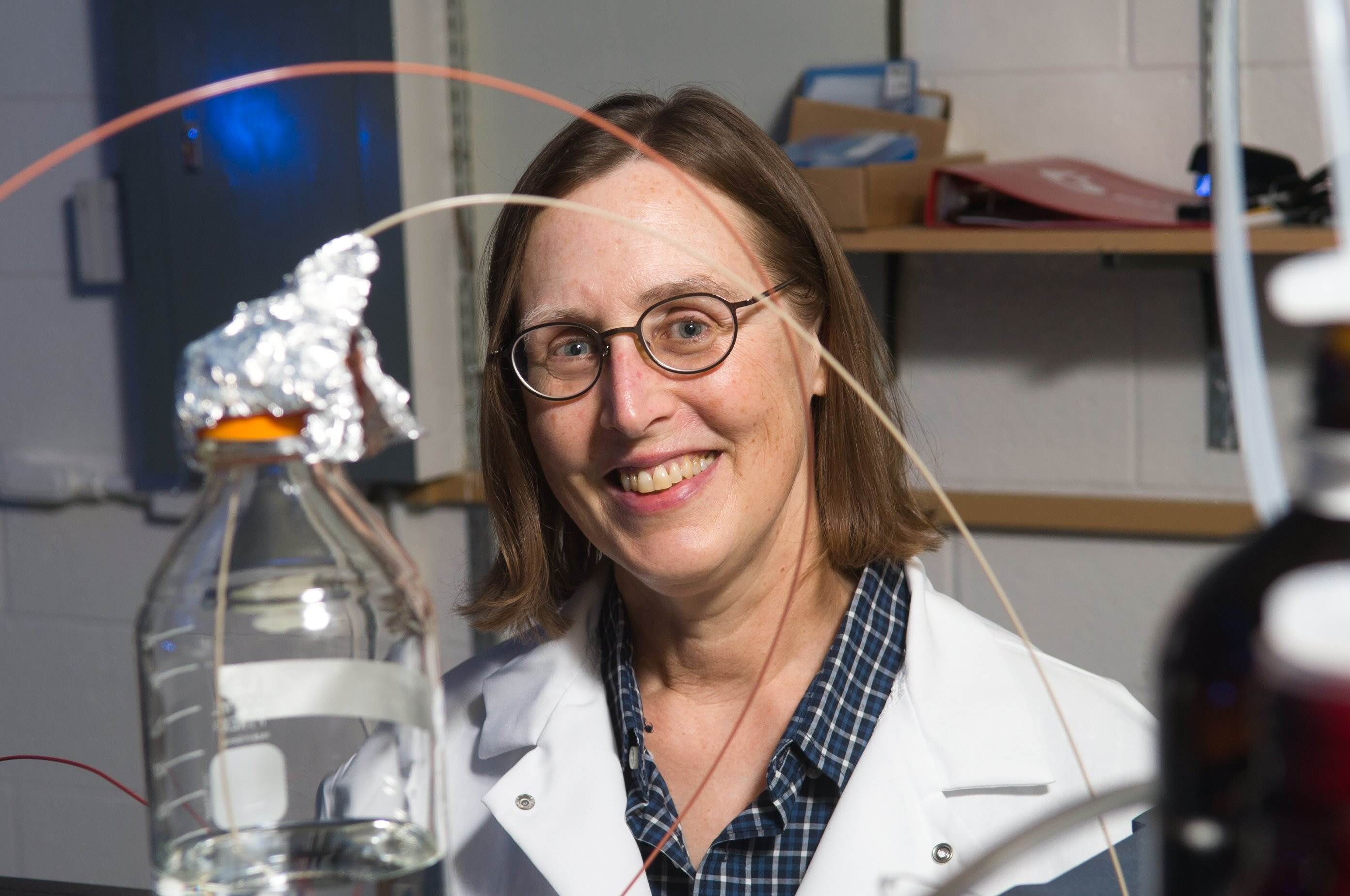 Ruth is originally from northern Connecticut where she graduated from the University of Connecticut with a B.S. in Chemistry. There she worked in the synthetic organic chemistry lab of Samuel Huang. She moved to Washington University in St. Louis, where, after a year as a technician in the blood coagulation lab of Craig Jackson, she earned a Ph.D. in David Silbert's lab. There, she semi-synthesized and characterized, using fluoresence spectroscopy, parinaroyl phospholipid probes of membrane structure. As a postdoctoral trainee in George Helmkamp's lab at the University of Kansas Medical Center, she analyzed phospholipid transfer proteins and their lipid associations. Her research program at Kansas State began by analyzing membrane lipid physical states and lipid-lipid interactions in model systems and E. coli. After a brief sojourn into animal systems, she became a plant biologist and mass spectrometrist in about 2000. Along with Sam (Xuemin) Wang, she started the Kansas Lipidomics Research Center in 2003. Currently, Ruth directs the KLRC, which performs mass spectrometery (MS)-based analysis of intact complex lipids, as well as simple lipids.
The goal of Ruth's research is understanding the role of signaling and structural membrane lipids in plant responses to biotic and abiotic stresses and identifying the role of genes and their lipid products in those responses. Her interests in plant lipids include oxidized lipids, head-group acylated lipids, and just about any usual or unusual complex lipids!
Link to faculty page: Welti, Ruth
Sunitha Shiva - Post-Doctoral Research Associate NCBI Bibliography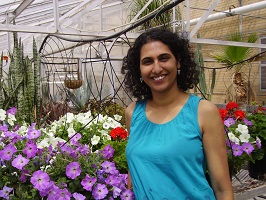 Sunitha Shiva is originally from India, where she graduated with a Masters in Chemistry. She worked as a project assistant in the Department of Organic Chemistry at the Indian Institute of Science, Bangalore before heading to Germany to earn her Ph.D. from the University of Stuttgart.
Currently as a postdoc in the Welti lab, she performs research on multiple projects, including one supported by the National Science Foundation and the Terry Johnson Cancer Research Center. Her research activities focus on identification and quantification of lipids and other metabolites in plants and animals to characterize the relevant lipid metabolism. She has successfully developed and implemented new mass-spectrometry based methods for lipid profiling.
Yu Song – Ph.D. student
Yu Song is from Shandong, China. He studied at Ocean University of China for seven years and got his B.S. degree in food science and engineering and his M.S. in food engineering. He is a Ph.D. student in Biochemistry and has been working in the KLRC lab since November 2017. After graduation, he plans to go back to China and continue a career in research. Yu is currently working on a project to investigate lipid metabolism in Arabidopsis under cold and freezing stress using Q-TRAP 6500+ mass spectrometer. He is interested in all kinds of sports, especially basketball. In his leisure time, he enjoys playing basketball, jogging and watching movies.
Hannah Lusk - B.S./M.S. Student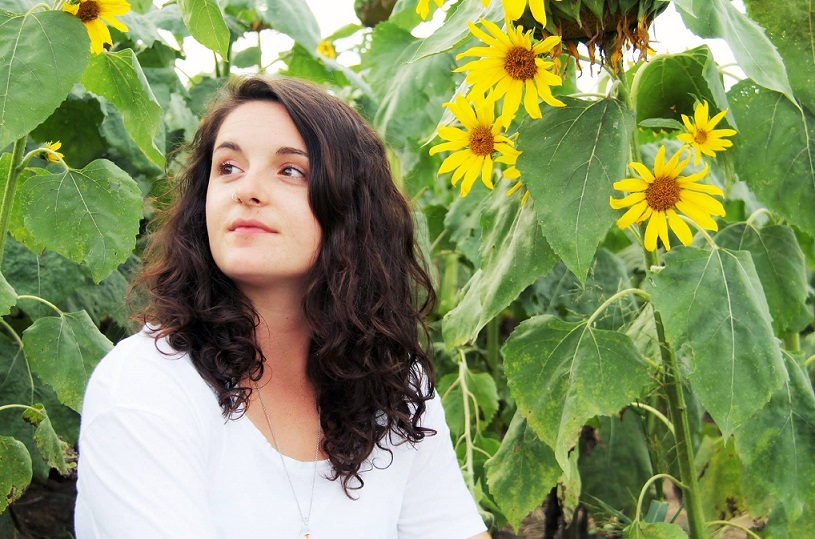 Hannah, a B.S./M.S. student in Biochemistry from Lawrence, KS, transferred to Kansas State University from Johnson County Community College in fall 2015. Hannah has worked at KLRC since November 2015. Hannah plans to pursue a Ph.D. and a research career. Hannah is analyzing Arabidopsis genes involved in plastidic lipid metabolism. Hannah is a summer 2016 recipient of a KSU College of Arts and Sciences Undergraduate Research Award, a Kansas INBRE semester scholar for the 2016-2017 school year, a McNair Scholar, and a 2017-2018 K-INBRE STAR awardee. Hannah enjoys cooking, taking care of plants, reading, live music, yoga, and hula hooping.
Mary Roth - KLRC Analytical Laboratory Manager NCBI Bibliography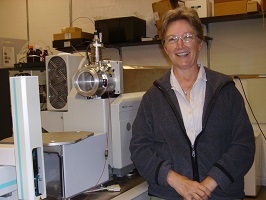 Mary is the Lab Manager for the Ruth Welti lab. She holds a B.S. degree form Michigan State University. She analyzes samples received at the Kansas Lipidomics Research Center (as quickly as possibly - all things considered!), along with keeping the triple quads happy, working with the students, and trying to keep it all organized.
She worked in Dr. Edward Cantino's as an undergraduate, with the water mold Blastocladiella. A move to Kansas State University brought her to Dr. Fred Schwenk's lab, working with fungal pathogens and soybean tissue culture. Taking a break from research science, she lived in Minneapolis, MN to study dance. Returning to KSU, Mary joined Ruth's membrane polar lipid lab studies. She has also worked with Dr. Jim Funderburg in Dr. Gary Conrad's lab looking at corneal proteoglycans, and as lab manager for Dr. Finlay MacRitchie in the Department of Grain Science and Industry, working with HPLC analysis of wheat proteins.
Pam Tamura - Research Assistant NCBI Bibliography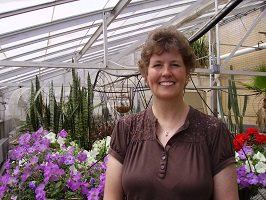 Pam is from Canton, Ohio and received a B.A. in chemistry from the College of Wooster. She has been a research assistant ever since in the departments of Biochemistry (Vanderbilt University, P.I.: Tadashi Inagami), Chemistry (Vanderbilt University, P.I.'s: Thomas Harris and Carmelo Rizzo), and Biology (Kansas State University, P.I.: Ruth Welti).
Pam joined K-State and the Kansas Lipidomics Research Center in 2005 and is primarily responsible for operating the QStar Elite QTOF mass spectrometer, which measures exact mass and enables structural determination of molecules. Pam is also the safety contact person in the lab and performs a variety of lab tasks, such as chemical hydrogenation reactions, sample extractions, sample preparation, plant handling and experiments, data analysis, and manuscript/grant editing.
Libin Yao - Research Assistant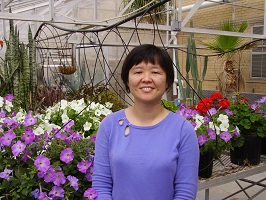 Libin Yao is from Beijing, China. She holds a B.S. degree from Beijing University of Chinese Traditional Medicine. Her previous work experience includes working in a research lab for Beijing Dongfeng pharmaceutical company, and with Beijing Anzhen Hospital in their pharmacy department. Since 2008, she has been the Research Assistant in the Lipidomics Lab in charge of GC-FID and GC-MS analysis of lipid samples.
Undergraduate Research Assistants
Cora Farley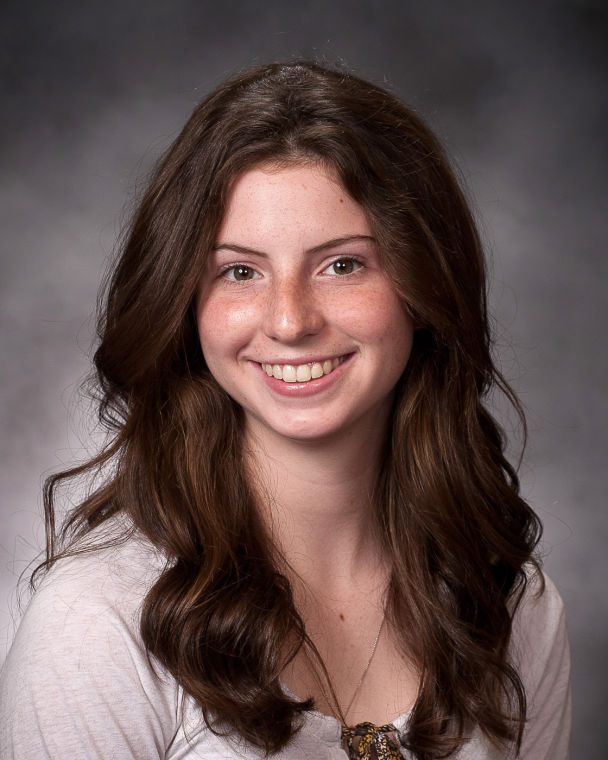 Cora is originally from Lancaster County, Pennsylvania. She was an undergraduate at Kansas State University majoring in Animal Science and Industry with an equine certificate and is now a Kansas State veterinary student planning to work on equine and dairy reproduction. Cora came to the lab in September 2014. She is a spring 2016 recipient of an award from the KSU Office of Undergraduate Research and Creative Inquiry and a 2017 Johnson Cancer Center Undergraduate Research Award winner. When she's not working or in class, she enjoys riding horses, swing dancing, volunteering with her local church, and spending time outdoors
Gabrielle Phillips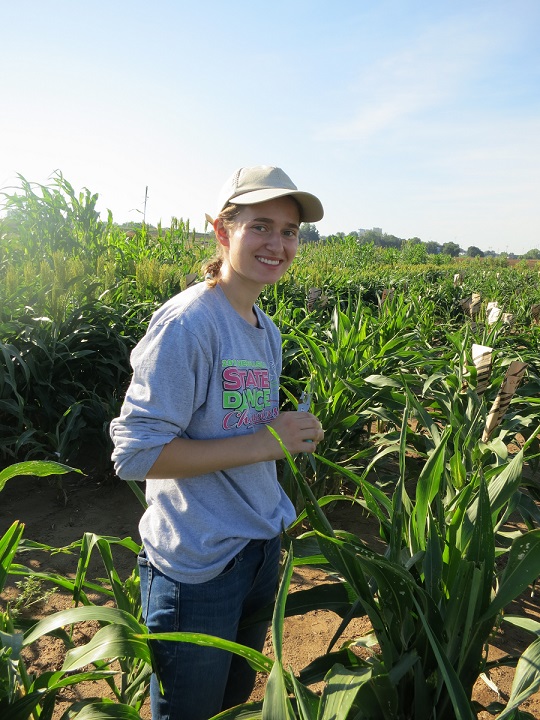 Gabrielle is from Wichita, Kansas and is an undergraduate at Kansas State University. She is majoring in Chemical Engineering and has been working in the KLRC lab since September 2015. Currently, she is working with Arabidopsis genes to analyze the functions of genes homologous to human tumor suppressors. She is a recipient of two Johnson Cancer Undergraduate Research Awards. She has been a campus K-INBRE scholar and is a K-INBRE STAR awardee for the 2018-2019 academic year. After graduation, she hopes to earn a M.D.-Ph.D. in biomedical engineering and study oncology.
Kristen Wilbeck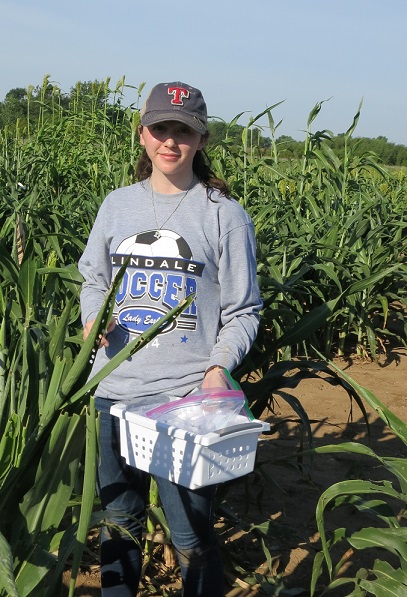 Kristen is originally from Lindale, Texas, and is an undergraduate at Kansas State University. She is currently attending K-State's veterinary school. Kristen began working for the KLRC in the Fall of 2015. She has worked on the function of genes encoding lipid proteins in sorghum and on the function of genes in Arabidopsis. She is a recipient of two Johnson Cancer Undergraduate Research Awards.
Yibo Liu - B.S./M.P.H. student

Yibo comes from Zhengzhou, China. He studied E-business at Henan University for two years but came to KSU after receiving an IELTS scholarship. He is currently a B.S./M.P.H. student at Kansas State University majoring in Biology and Pre-medicine. He is a fall 2017 and summer 2018 recipient of an award from the KSU Arts and Sciences Undergraduate Research scholarship, a spring 2018 Johnson Cancer Center Undergraduate Research Award winner, and a fall 2018 KSU Office of Undergraduate Research Creative Inquiry winner. After graduation he plans to go to medical school and become a cardiologist. Yibo is an ambassador of the College of Arts and Sciences and also is a member of Alpha Epsilon Delta—the National Health Pre-professional Honor Society. In his free time, he enjoys cooking Chinese food and working out at the rec.