All Belong Here!
SAVE THE DATE AND REGISTER NOW!!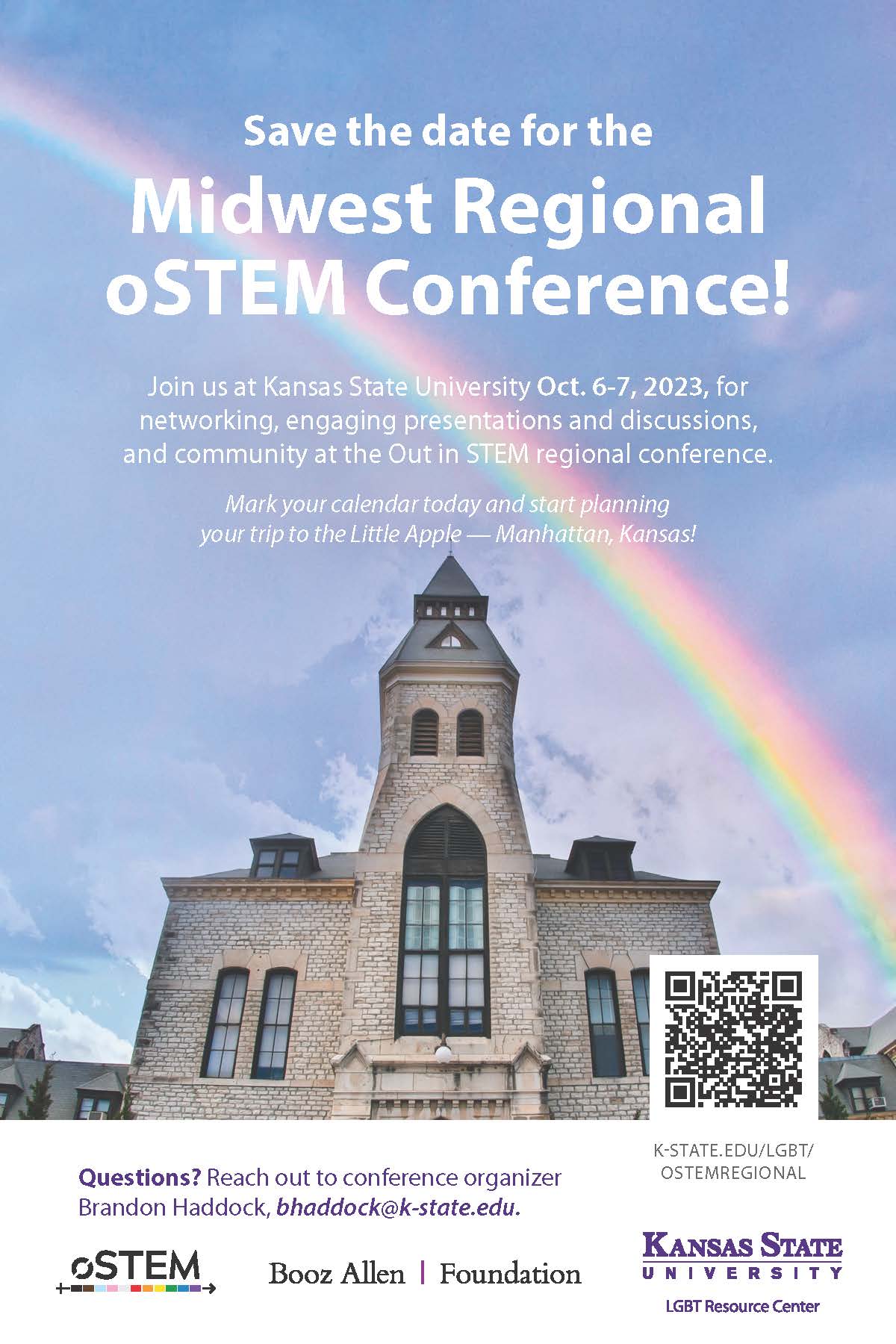 LGBT CENTER ANNOUNCEMENTS
Thank you to all who participated in the conference! It was a wonderful day!
For details and the recorded keynote visit here.
Kansas State University hosted the Kansas LGBTQ+ Leadership Conference at the Morris Family Multicultural Student Center on Friday April 21st, 2023.
This conference seeks to understand more fully the implications of sexual and gender identities as part of individual and cultural concepts of larger systems of race, ethnicity, gender binaries, spirituality, and class in relation to the landscapes - personal, communal, and political - that we navigate.
Kansas State University has been ranked No. 7 in Study.com's Top 50 LGBTQ-Friendly Colleges. The list of colleges was formed using data from leading LGBTQ advocacy groups, reports from students and faculty, and a comprehensive range of LGBTQ-inclusive factors.
Visit us on Instagram!:
Follow our K-State LGBT Resource Center Instagram.
K-State Adds Chosen Name Policy:
Kansas State University has added a chosen name policy! (PPM Chapter 3077)