Kaitlin Long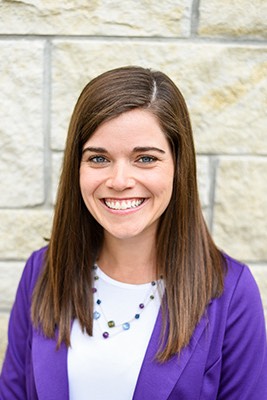 Administrator of student programs
kaitlinl@ksu.edu, View my resume
Maximizer | Empathy | Relator | Developer | Connectedness
Campus office: 226 Leadership Studies Building
Responsibilities
Our programs are where students can learn from others and consider how they want to be a part of community here in Manhattan, across the United States and around the world. I love facilitating opportunities for students that allow them to reach their potential, and I believe my top five strengths allow me to do this work well.
Direct several service-learning and leadership development programs: Academic Mentors, Alternative Breaks, International Service Teams, HandsOn Kansas State and Snyder Leadership Legacy Fellows
Teach LEAD 489: Seminar in International Service Learning

Mandela Washington Fellowship Leadership and Civic Engagement at Kansas State, programming director
Research and grants
Service-learning, local and global
Professional and leadership development for student employees
Grant awards
Mandela Washington Fellowship for Young African Leaders Leadership in Civic Engagement Institute Grant, 2016-2020
Mandela Washington Fellowship Reciprocal Exchange, 2018
Public Affairs Small Grant with Agrointroductions Ghana, 2019
K-State Global Campus Development Grant, 2017
Organizations
NASPA, Student Affairs Administrators in Higher Education:
Region 4-W advisory board and Student Leadership Programs Knowledge Community Team
Publications
Education
M.A. in student affairs administration and higher education, Ball State University
B.S. in business administration, entrepreneurship, Kansas State University
More about me
I enjoy spending time with friends and family, traveling and exploring the MHK food scene.