Andrew Wefald, Ph.D.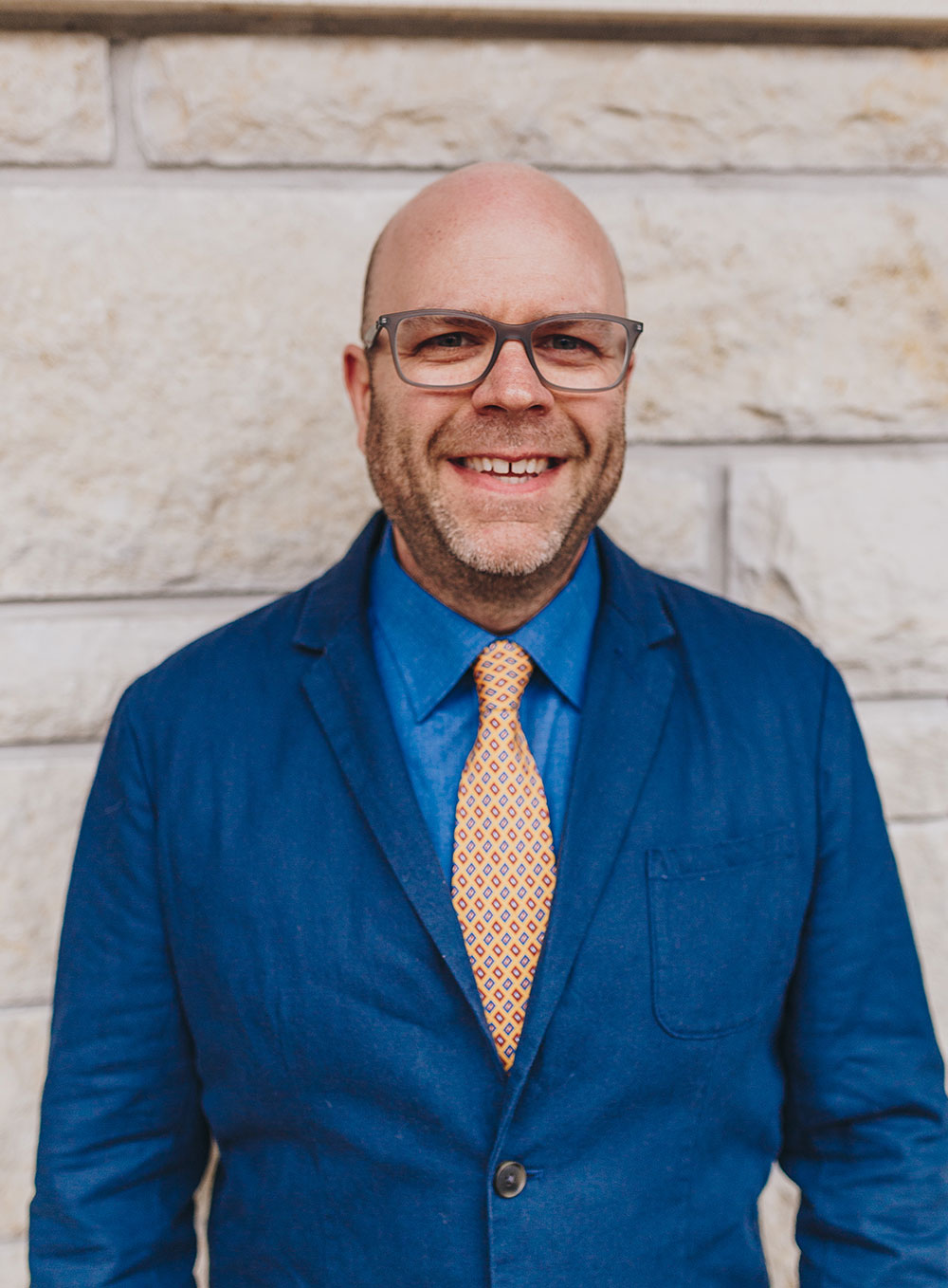 Associate professor
wefald@ksu.edu, View my CV
Deliberative | Input | Context | Learner | Discipline
Campus office: 221 Leadership Studies Building
Teaching
I love the culture and fellowship at the Staley School, my colleagues are supportive and collaborative. Our students are amazing and I love working with them to develop their leadership capacity.
Current courses
LEAD 212: Introduction to Leadership Concepts
LEAD 350: Culture and Context in Leadership
LEAD 450: Senior Seminar in Leadership Studies
Research and grants
My research interests are mostly around leadership and psychology with a focus on quantitative data research methods. Specific interests include developing meaningful leadership projects for students and creating coaching cultures in the classroom and in the workplace.
Coaching
Leadership coaching
Leadership education and development
Personality and job attitudes
Grant awards
Civic Engagement Fellow, K-State's Center for Engagement and Community Development, 2019-2020
International Research and Exchange reciprocal grant to provide leadership training to teachers in Tanzania, 2020
Awards
Rost Award for Outstanding Faculty/Staff, Staley School Ambassadors, 2017
Organizations
International Coach Federation, member
International Leadership Association, member
Responsibilities
College of Education, Student Affairs Committee, chair
Publications
Rubin, L. M., Dringenberg, E. A., Lane, J. J., & Wefald, A. J. (2019). Faculty Beliefs about the Nature of Intelligence. Journal of the Scholarship of Teaching and Learning, 19(4).
Wefald, A. J., Smith, M. R., Gopalan, N., & Downey, R. G. (2017). Workplace Vigor as a Distinct Positive Organizational Behavior Construct: Evaluating the Construct Validity of the Shirom-Melamed Vigor Measure (SMVM).Employee Responsibilities and Rights Journal, 29(4), 197-220.
Mencl, J., Wefald, A. J., & van Ittersum, K. (2016). The Effects of Interpersonal Skills and Work Engagement on Transformational Leadership and the Well-Being of Leaders. Leadership and Organization Development Journal, 37(5), 635-657.
Wefald, A. J., Mills, M. J., Smith, M. R., & Downey, R. G. (2013). Vigorous Groups? An Examination of Vigor at the Dimension Level and its Relationship to Work Attitudes in Teams. Psychology Research, 3(6), 330-344.
Education
Ph.D. in industrial/organizational psychology, Kansas State University
M.B.A. in marketing, Kansas State University
B.S. in history, Iowa State University
Associate Certified Coach, International Coach Federation
More about me
I enjoy being outside, walking, exercising, listening to and playing music, and I have a great family and group of friends that I enjoy spending my time with.