WellCAT Coach
About
WellCAT Coach is a one-on-one peer well-being education program at Lafene Health Center. Coaches are K-State students, WellCAT Ambassadors, and Certified Peer Educators trained on health and social issues pertinent to the college-aged population.
You may consider making an appointment with a WellCAT Coach if you have questions or concerns about the following:
Alcohol
Stress
Nutrition
Physical Activity
Sleep
Relationships
Body Image
Sexual Health
Smoking/Tobacco Use
Vaping
---
Schedule an Appointment
WellCAT Coaches are available Monday-Thursday, 12:00 p.m.-3:00 p.m. and Friday 1:00-3:00 p.m. To schedule a FREE one-on-one appointment with a Coach, please visit visit your MyLafene+ patient portal or call 785-532-6544.
Contact
For questions, or for more information, contact us at livelifewell@ksu.edu or call 785-532-6595.
---
Meet Your Coaches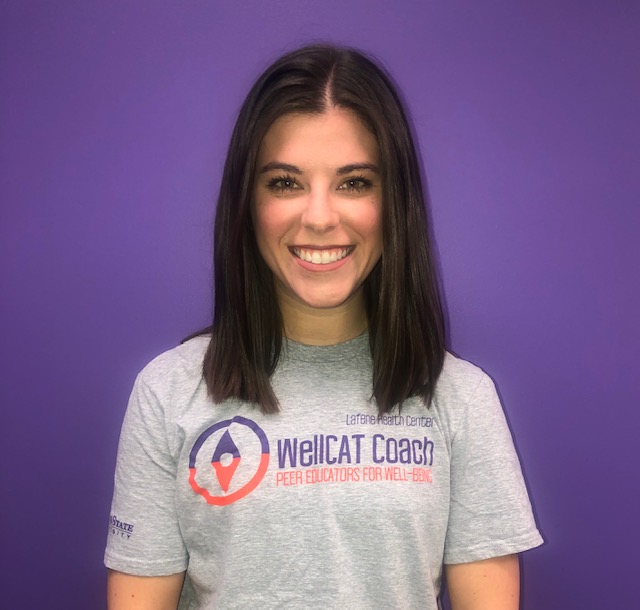 Natalie
Hi! My name is Natalie and I'm a junior studying biology, pre-medicine, and Spanish. I hope to attend medical school and become a physician after graduating from K-State. I am primarily interested in specializing in pediatrics or women's health in the future. One fun fact about me is that I had the opportunity to study abroad in Sevilla, Spain last summer! As a WellCAT Coach, I have a special interest in educating others about sexual health and alcohol/drug safety. Go Cats!
Natalie works Mondays 12-3 p.m. and Wednesdays 12-2 p.m.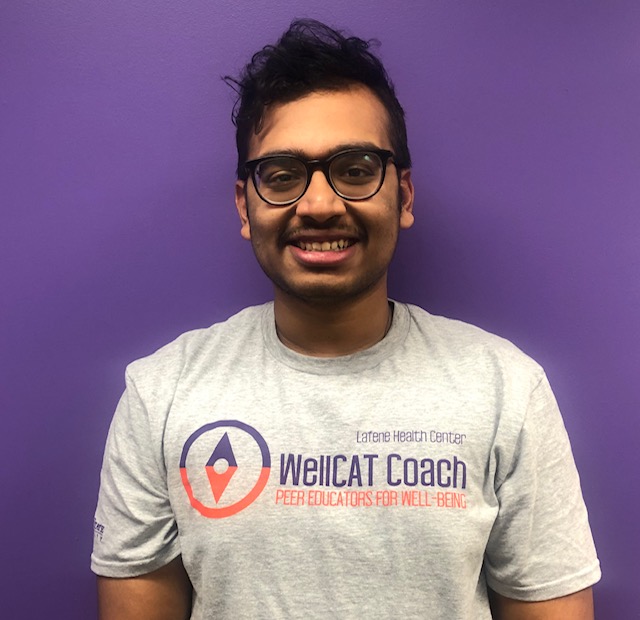 Pranav
Hello, my name is Pranav and I am a junior studying Biology with the Human and Health science focus. After graduating, I want to work in the field of International Public Health and medical Anthropology. A fun fact about me is that I am fluent in 3 languages! My areas of interests with the WellCAT coaching are careers, body image and relationships.
Pranav works Wednesdays 12-3 p.m.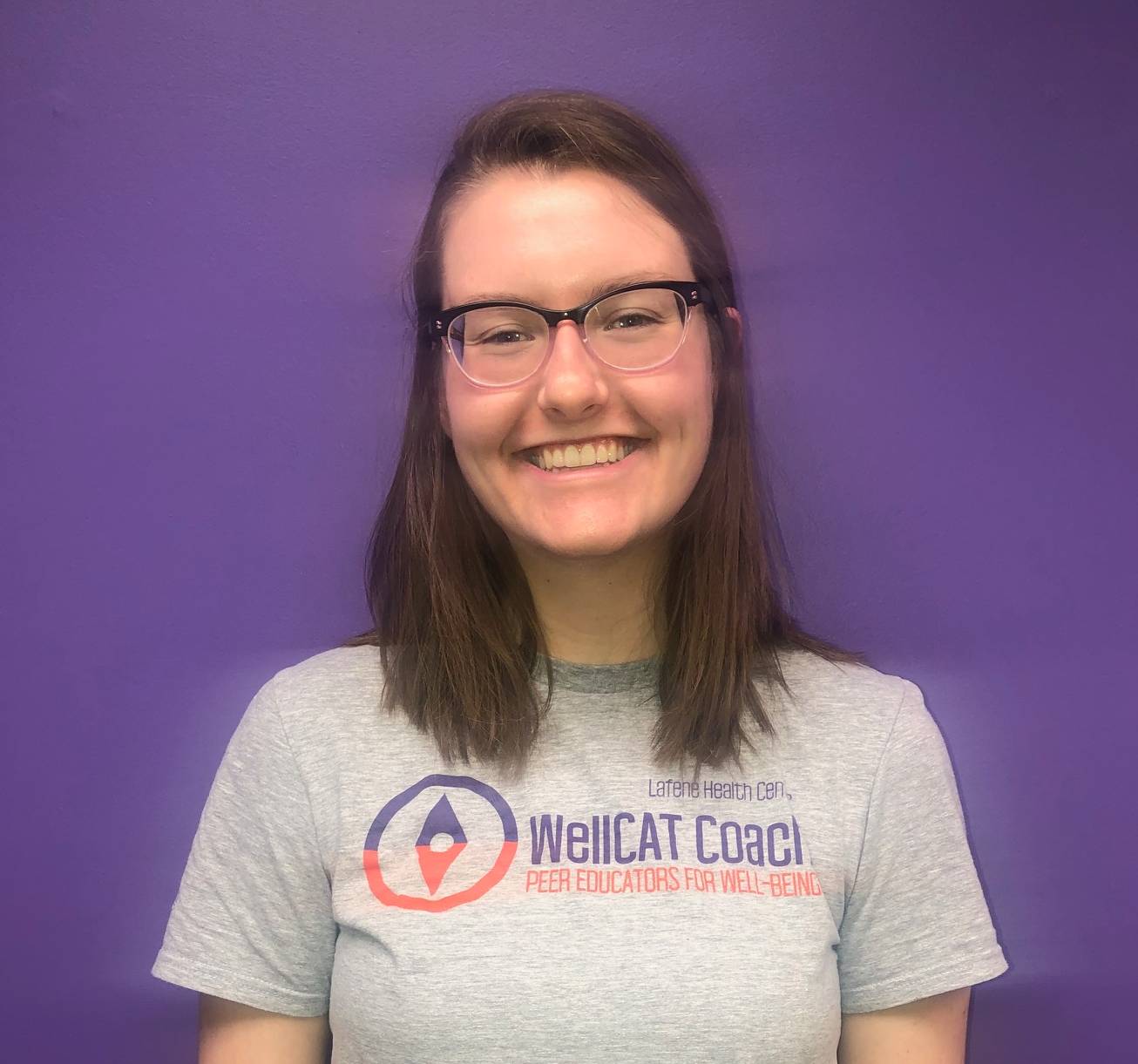 Casey
Hello! My name is Casey and I'm currently a junior studying Kinesiology and minoring in Nutrition. Once graduating this coming December, I hope to attend physician assistant school. As a WellCAT Coach, I have an interest in educating about mental health and promoting awareness. One fun fact about me is that I love elephants and as a child I actually rode one!
Casey works Mondays 3-5 p.m. and Thursdays 3-5 p.m.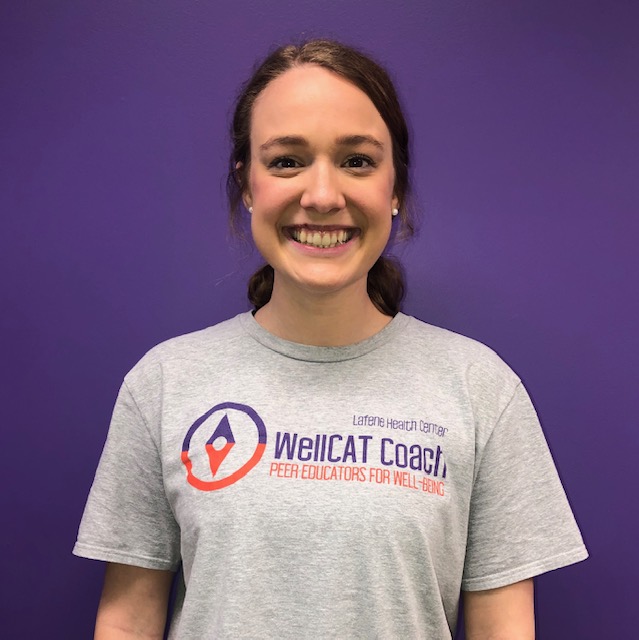 Kati
Hi! My name is Kati and I am a sophomore studying journalism and mass communication with a minor in leadership studies. As a WellCAT coach, I have a special interest in mental health, body image and financial education. A fun fact about me is that I work for K-State Athletics with K-State HDTV as a content creator and crew member. After I graduate, I aspire to be a sideline reporter for a professional sports team and to have my own talk show on ESPN.
Kati works Tuesdays 3-5 p.m. and Thursdays 12-3 p.m.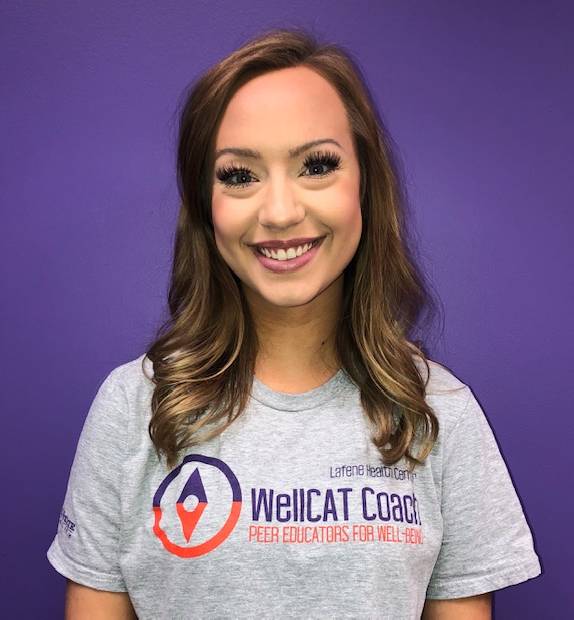 Anna
Hey! My name is Anna and I'm a junior studying Nutrition and Health with a Pre Physician Assistant focus minoring in Leadership Studies! Some things I love to do are playing with my cat and hanging out with my friends! Someday I really hope to work in a dermatology clinic as a PA, and I hope to use my background in Nutrition in this field. As a WellCat coach, I am really interested in mental health well-being, nutrition, and body image!
Anna works Fridays 1-5 p.m.