October 8, 2020
Zewde to present next Ekdhal Lecture 'The Aesthetics of Being'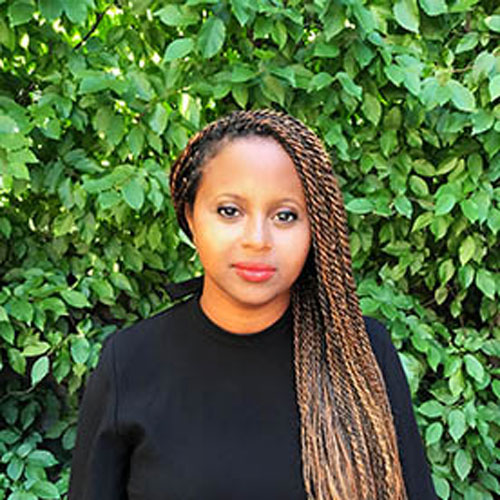 Sara Zewde, founding principal of Studio Zewde, will present "The Aesthetics of Being" as part of the College of Architecture, Planning & Design's, or APDesign, 2020-2021 Ekdahl Lecture Series at 4:30 p.m. Monday, Oct. 12. The lecture will be presented virtually and is free and open to the public.
The lecture "The Aesthetics of Being" discusses the context of rapid urban development, a changing climate and clarified political tensions, the narratives embedded in the aesthetics of being can offer creative departures for contemporary design. Zewde will discuss the recent design work of Studio Zewde in Philadelphia and beyond, in this context.
Studio Zewde, is a design firm in New York City practicing landscape architecture, urbanism and public art. The studio is devoted to creating enduring places where people belong. In parallel with practice, Zewde serves as assistant professor of practice at Harvard University Graduate School of Design. Zewde was named the 2014 National Olmsted Scholar by the Landscape Architecture Foundation, a 2016 artist-in-residence at the Robert Rauschenberg Foundation and in 2018, was named to the National Trust for Historic Preservation's inaugural "40 Under 40" list. Most recently, she was named a 2020 United States Artists Fellow. Her work has been exhibited at the 2016 and 2018 Venice Biennale, in the Brazilian and U.S national pavilions. Zewde holds a Master of Landscape Architecture from the Harvard University Graduate School of Design, a Master of City Planning from MIT, and a Bachelor of Arts in sociology and statistics from Boston University.
View a full listing of the 2020-2021 Ekdahl Lectures and virtual links.
The Oscar S. Ekdahl Distinguished Lecture Series in Architecture and Design brings the finest professionals in the design and planning disciplines to APDesign and the K-State community. These individuals are selected to avail faculty, staff, students and regional professionals to the potency of design and planning in addressing the issues we face as a global society. The series honors Oscar Ekdahl who received his Bachelor of Architecture from Kansas State University in 1933 and was a founding partner in Ekdahl, Davis, Depew, Persson Architects PA in Topeka.