Our Team
The University Honors Program (UHP) encourages students to grow in the intellectual craft of scholarship and to reach their full potential as scholarly, competent and fulfilled leaders.
Dr. Sara Luly - Faculty Director
Dr. Sara Luly is an Associate Professor of German in the Department of Modern Languages. She joined K-State in Fall 2011 after completing her PhD at The Ohio State University. Dr. Luly's research focuses on late 18th and early 19th century German literature and culture, with an emphasis on German Romanticism, Gender Studies, and the intersection of literature and theories of medicine. Dr. Luly enjoys teaching courses on German Gothic literature and German fairy-tales, as well as all levels of language courses. She has served as both the Director of Undergraduate Studies and the Director of Undergraduate Recruitment and Outreach in the Department of Modern Languages and is an affiliated member of the Department of Gender, Women and Sexuality Studies.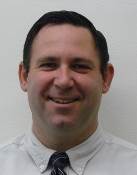 Mr. James Hohenbary - Associate Director
Jim Hohenbary earned his B.A and M.A in English Literature from Truman State University and Kansas State University respectively, both with an emphasis in creative writing. His poem, The Witch, was published in the Fall 2010 issue of Phi Kappa Phi Forum, and most recently, he is the author of the novel, Before the Ruins (2019). Hohenbary began his professional career at Kansas State University as an academic advisor for Open Option students, but since 2000, he has been the primary contact for K-State students interested in nationally competitive scholarships. You can learn more about his work with scholarship competitors at the Office of Nationally Competitive Scholarships.
Instructors for UHP 189: Honors First-Year Seminar
Dr. Slawomir Dobrzanski
Dr. Justin Kastner
Dr. Sara Kearns
Dr. Jeremy Marshall
Dr. Lisa Rubin
Kathrine Schlageck
Elizabeth Seaton
Dr. Deepak Subramony
University Honors Program Libraries Liason
Sara K. Kearns
College Coordinators
College coordinators are faculty within each college who oversee implementation of the program in their field. They help us tailor the requirements for each college so that we can offer academically relevant, enriching, & scholarly activities and experiences to every single student in the program.
College of Agriculture
Daniel Moser, associate dean and professor, academic programs
117 Waters Hall
785-532-6151 |dmoser@k-state.edu
College of Architecture, Planning, and Design
Rachel Robillard, academic advisor, Office of Student and Academic Services
1127 Regnier Hall
785-532-2426 | rjack@k-state.edu
College of Arts and Sciences
Scott Tanona, associate dean and professor, Department of Philosophy

208B Dickens Hall
785-532-6900 | stanona@k-state.edu
College of Business Administration
Tareque Nasser, associate professor, Department of Finance
3006 Business Building
785-532-4375 | tnasser@k-state.edu
College of Education
Kelly Briggs, advisor, Center for Student and Professional Service
013 Bluemont Hall
785-532-5524 | kbriggs10@k-state.edu
College of Engineering
Gary Clark, senior associate dean and professor, Biological and Agricultural Engineering
1046 Rathbone Hall
785-532-5590 | gac@k-state.edu
College of Health and Human Sciences
Shawna Jordan, assistant dean and assistant professor, Food, Nutrition, Dietetics and Health
119B Justin Hall
785-532-5500 | jordan@k-state.edu