Give to the UHP
The University Honors Program Excellence Fund (C39450) allows for purchase of items—such as pizza for social gatherings!—otherwise prohibited when using state funds. While it is too much to say that the honors program runs on pizza, we are very grateful for gifts which permit us to break bread together, build community, and invest in enrichments outside of the curriculum. The UHP Excellence Fund provides for such perks as our office Keurig machine, which all students are welcome to use; snacks at Fireside Chats at the Honors House; support for Honors Ambassadors and the Honors Executive Committee, and other similar enticements for conviviality, service, and leadership. All donations to the University Honors Program Excellence Fund are expended to benefit UHP students directly.
To make a gift online, go to the KSU Foundation and indicate University Honors Program Excellence Fund or C39450 when you reach "Gift Information" (after the sign in). Please consider making your gift recurring.
Giving to the UHP is as easy as pie - not cheesy!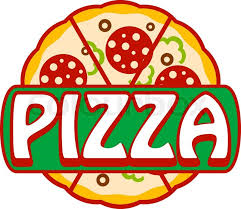 For additional philanthropic interests, including exciting naming opportunities, please contact:
The University Honors Program
Kansas State University
(785) 532-2642
ksuhonors@k-state.edu