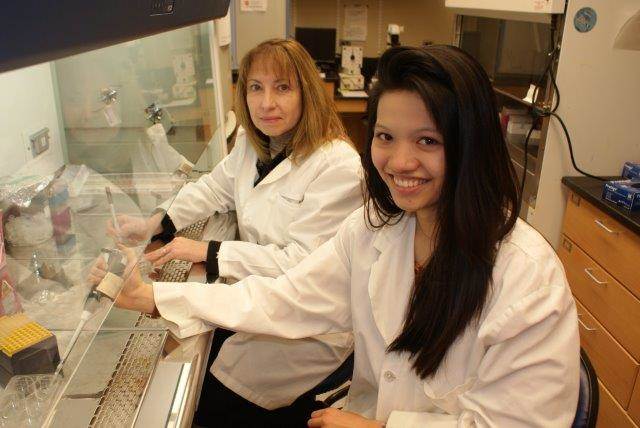 Kathlyn Gomendoza, Biology/Pre-Medicine, with research mentor, Dr. Lorena Passarelli, Professor of Biology. Kathlyn is a UHP student and participant in the prestigious Developing Scholars Program. She was recently recognized nationally as a 2017 Goldwater Honorable Mention.
Announcements
1. Due to COVID-19 we are waiving the ACT/SATscore for high school students applying to the Honors Program for 2021-2022. Students may still submit these scores if they wish. However, scores are not required and will not be weighted negatively if provided. Remaining entrance criteria are a GPA of 3.75 or higher, weighted or unweighted; essay through application portal; and recommendation.
2. Honors Freshman Seminar in the news. Check out the K-State Today article about one of our popular UHP 189 sections: CVM early-admit students explore public health in the spirit of Sherlock Holmes.
3. Connect with us all semester -- Dr. Sara Luly, UHP Director, will hold virtual office hours (via Zoom) on Mondays 12:30-1:30. Just tune your Zoom dial to https://ksu.zoom.us/j/93214544437.
Can't make that time? You can also email ksuhonors@ksu.edu to set up a meeting with Dr. Luly or with Jim Hohenbary, Associate Director.
4. Congratulations to all the residents of the Honors House for being named 2020 Community of the Year! Read more at 2020 National Residence Hall Honorary Awards.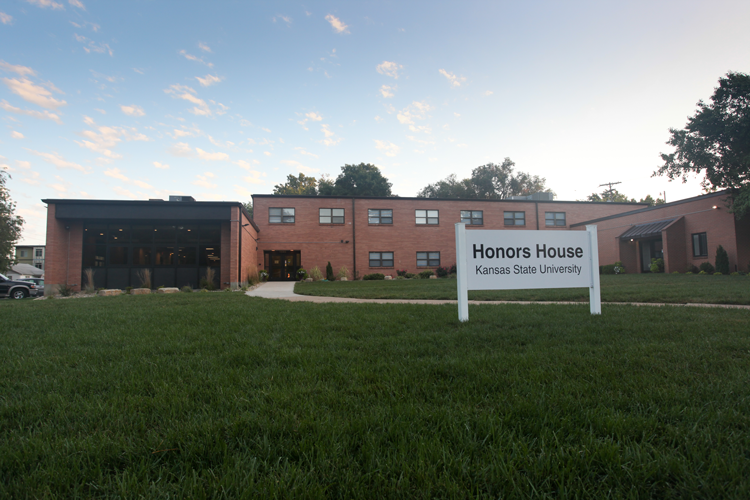 Welcome
Are you intellectually curious? Do you enroll in challenging courses? Do you have lofty ambitions and career plans? If so, please consider applying for admission to the University Honors Program (Apply to join the UHP).
Through honors course work, honors students learn from experienced faculty and talented peers, and, in so doing, become members of a stimulating and diverse scholarly community. Through selected co-curricular experiences--such as study abroad, undergraduate research, teaching assistantships, internships, and participation on competition teams--honors students enrich their undergraduate experience and prepare themselves for their future goals.
Through individualized learning experiences, such as faculty-mentored honors projects, honors students tailor their studies to meet distinctive goals and produce tangible expressions of their scholarly interests and academic abilities. Honors students also receive targeted benefits and privileges which are designed to facilitate engagement and maximize learning. We are very proud of our honors students and their accomplishments, and we welcome you to consider joining our community.
Read our flyer: Elevate Your Perspective