Student success
Welcome to K-State! The Graduate School is here to help you thrive academically, professionally, and personally.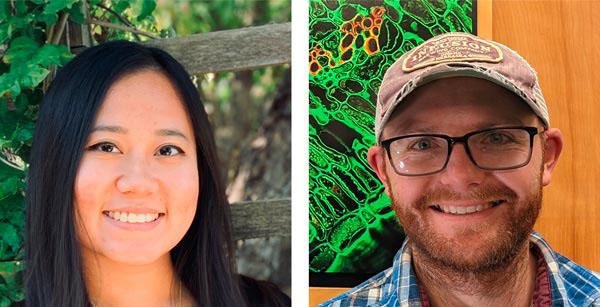 English and Biology GTAs earn graduate student teaching excellence awards
Ngainunmawi "Mawi" Sonna, master's student in English, and Seton Bachle, doctoral candidate in biology, have been awarded the GSC Award for Graduate Student Teaching Excellence, which recognizes graduate teaching assistants who have excelled in classroom teaching.
"Teaching is more than just the transfer of information; it's an opportunity for creativity and to build wonderful writing communities," Sonna said.
"I consider the work an homage to the incredible mentors who have shaped my life and education," Bachle said.
Both students will receive a $500 scholarship and recognition in their departments.
Read more
https://www.k-state.edu/media/newsreleases/2020-11/gsc-teaching-awards11420.html
Y
purple
large
Read more
Get involved
From clubs to student council, there's something for every student at K-State. Learn more about some of the organizations and extracurricular activities we have to offer.