Student success
Welcome to K-State! The Graduate School is here to help you thrive academically, professionally, and personally.
Masters student in agronomy wins annual Three Minute Thesis competition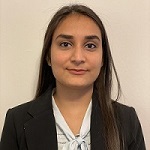 Manjot Kaur Rekhi, master's student in agronomy, won first place in K-State's Three Minute Thesis, or 3MT, competition for her presentation "Sensing nutrient dynamics using soil-based microbial fuel cells." Rekhi received a $500 scholarship and will represent K-State in the 2021 Midwestern Association of Graduate Schools' 3MT. Rekhi said, "The 3MT pushed me out of my comfort zone and forced me to think of new and creative ways to simplify and communicate my research effectively."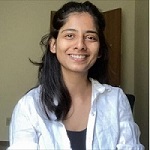 Lara Dsouza, a doctoral student in biology, won second place and $250 for her research presentation on "Little Warrior vaccinia: Using Vaccinia virus to treat breast cancer." Dsouza noted that, "Preparing for the 3MT was extremely helpful and it has encouraged me to talk a lot more about my research to a broader audience."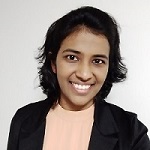 Priyasha Fernando, master's student in civil engineering, Colombo, Sri Lanka, was selected by the audience as the People's Choice winner for her presentation, "Power of Pig Poop." She earned a $125 scholarship. "My aim of simplifying a complicated process for the average person to understand was a success. My gratitude goes to all those who supported me," Fernando said.


Read more
https://www.k-state.edu/media/newsreleases/2021-03/3MT-winners.html
Y
purple
large
Read more

Three graduate students receive awards for their Capitol event poster presentations
Kelly Shunje, doctoral student in chemistry, Cameron Osborne, doctoral student in entomology, and Stephen Hammond, doctoral student in human ecology, specializing in kinesiology, were recognized for their research presentations in the annual Capitol Graduate Research Summit (CGRS).
Shunje was K-State's first-place winner and recipient of a $500 scholarship. She also was selected by BioKansas for a first-place, $150 award. Osborne was selected as K-State's runner-up and received a $300 scholarship. Hammond was selected by BioKansas for a second-place, $100 award.
The CGRS is a statewide event that features current research of graduate students at Kansas Regents institutions. The Summit serves to showcase graduate student research to Kansas legsilators and the public and gives the participating students experience communicating their research to diverse audiences.
Read more
https://www.k-state.edu/media/newsreleases/2021-02/cap-grad-research-winners.html
Y
purple
large
Read more
Get involved
From clubs to student council, there's something for every student at K-State. Learn more about some of the organizations and extracurricular activities we have to offer.