Our Programs
Our programs offered have something for everyone. Explore the tabs below to find what you want to get involved with.
Proud to be First Scholarships
Awards and recognition during National First-generation Student Celebration Week in November of each year.
Award Criteria
First-generation status, good academic standing (2.0 GPA or higher)

Enrolled at least 6 credit hours in an undergraduate or graduate degree program

Open to immigrant students not qualified to file for FAFSA.

Commitment to pay it forward thorough community engagement such as participating in OFGS event planning, mentoring, or any other community contributions.

Students may not be awarded this scholarship more than once.
Selection process
Application with contact information.

Essay,

up to 750 words,

about the student's first-generation identity, and how student plans to contribute to the first-generation community.

List one professional reference from an employer, faculty or staff with contact information.

Committee led by the Office of First-generation Students will select recipients.
Award amount or range of amount - $500
Submit your application here

by

Monday, October 17, 2022

Student recipients will be notified by Monday October 31, 2022. Award can be used for Fall 2022 or Spring 2023

Scholarships will be awarded on Tuesday, November 8th, during the National First-generation Student Celebration
If you have more questions, email us at firstgen@ksu.edu
Tri Alpha Honorary Society
Joining Tri-Alpha is free for a lifetime membership. Why should you consider joining?
Benefits
Outward recognition of personal accomplishment and an incentive for continued high scholarship.
The opportunity to meet other first-generation scholars from all academic disciplines on your campus and to join them in promoting academic excellence and creating a supportive environment for first-generation college students.
Identifies you to employers, professionals, and graduate schools as a person of superior academic ability and commitment.
Opportunity to pay it forward and mentor younger first-generation students.
Opportunity to receive mentoring from more senior first-generation students, as well as faculty, staff, and alumni who were first-generation students.
Local chapter leadership opportunities.
Undergraduate student eligibility requirements
First-generation college student, whose neither parent or guardian completed a four-year college degree,

and

Current degree candidate, and

Completed a minimum of 30 credit semester hours toward a bachelor's degree. Transfer students will have to have completed at least one semester at K-State, and

Has a cumulative GPA of 3.2/4.0 in all coursework.
Graduate student eligibility requirements
First-generation student, whose neither parent or guardian completed a four-year college degree.
Completed at least one term of study (9 or more graduate credits) in a graduate program.
Have at minimum cumulative GPA of 3.5/4.0.
If you have more questions, email us at firstgen@ksu.edu
Membership
Students who qualify will receive an invitation to join our K-State chapter of Tri-Alpha with intructions to respond by the deadline and attend the annual induction ceremony.
Faculty and staff may be inducted as well. To qualify, they must have met the first-generation student definition listed above at the time they completed their bachelor's degree., and must be willing to serve as mentors to first-generation students.
A small number of first-generation alumni and honorary inductees will be initiated each year. When inducted, members will receive a certificate of initiation and a pin. Honor cords for graduating seniors and faculty/staff/alumin are available for purchase.
History
Alpha Alpha Alpha, or Tri-Alpha, was founded March 24, 2018 at Moravian College (now Moravian University) in Bethlehem, Pennsylvania. Over 100 members of the Alpha Chapter were initiated that day, including undergraduate students, faculty, staff, alumni, and honorary members. Following the successful induction, the College took steps to incorporate Alpha Alpha Alpha so that chapters could be started on other campuses across the country. Tri-Alpha exists as a not-for-profit (501(c)3) organization, for the purposes of supporting the activities of the honors society.
Kansas State University started a chapter in the Fall of 2021.
Congratulations to our Tri-Alpha honorary inductees!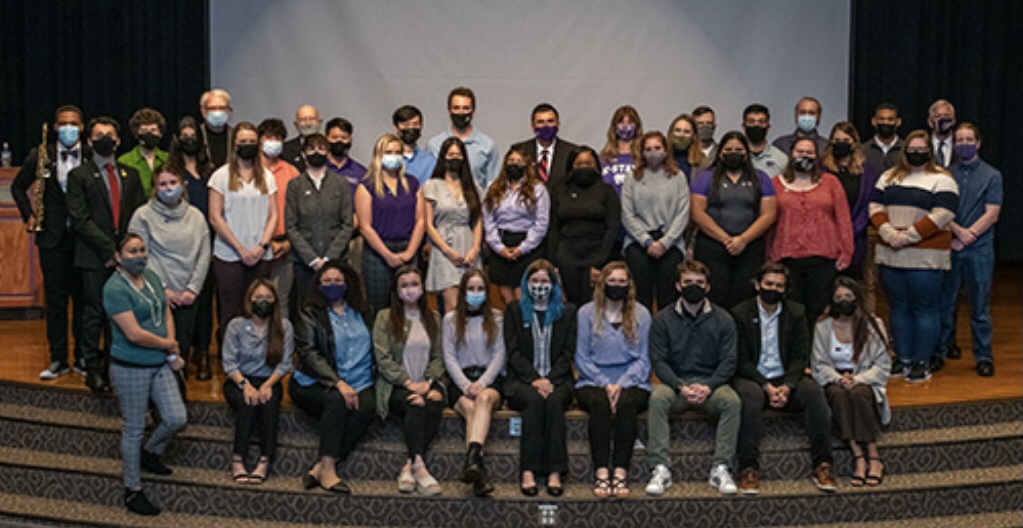 Tri Alpha Officers' Roles
President
The president is the presiding officer at chapter meetings of Alpha Alpha Alpha. As your chapter's president, you will be planning, organizing, and carrying out responsibilities associated with your role as the chapter's chief executive officer. Most members will help you succeed if the tasks and expectations are clearly defined, reasonable, and the members share appropriate interest and skill. Remember, planning and preparation count, and enthusiasm is contagious. The duties are generally as follows: 
To open the meeting at the time scheduled by taking the chair and calling the members to order; to announce the business before those assembled in the order in which it is to be acted upon; to recognize members entitled to the floor; to state and to put to vote all questions which are regularly moved, or necessarily arise in the course of the proceedings, and to announce the result of the vote

To prepare the vice president to preside in your absence

To meet with the advisor(s) to set goals for the year and to plan induction ceremonies

To appoint persons and delegate tasks for the success of your chapter, then to monitor and ensure that the tasks are successfully completed

To assist in the recruitment of new members

To assist in recruitment of new officers and in the training of the new officers
To work with the chapter advisor(s) and officers on annual reports for the National Office.
Vice President
The role of vice president is an important one. Sometimes it happens that the president is prevented from carrying out the duties of his/her office for various reasons. A well organized and properly operating chapter should have a properly trained vice president who is prepared to administer the chapter in the absence of the president. The main duty of the vice president is to assist the president and other chapter officers in completing their duties. It is also the vice president's job to effectively contribute to the chapter's operations. Responsibilities include, but are not limited to, the following:
Preside over meetings in the absence of the president.

Gather material for and help edit a chapter newsletter, on a schedule determined by the officers and advisor(s)
Attend all chapter meetings; take attendance if the secretary is not available.
Attend the chapter's officers' directors meetings.
Become thoroughly acquainted with the president's duties so you can assist the president
Work with chapter secretary and treasurer to ensure member roster and dues are mailed by the appropriate dates.
You, as vice president, are as responsible as the president in executing the president's functions and duties properly.
Secretary
The secretary is the recording officer of the chapter and custodian of records except those which are specifically assigned to the treasurer or historian.  The secretary and historian should work closely together to ensure that all records are kept and that both are aware of what the other has maintained. These records are open, however, to inspection by any member at reasonable times, 
In addition to keeping the records of the society and the minutes of the meetings, it is the duty of the secretary to keep a register, or roll, of the members and to call the roll when required; to notify officers of their appointment.  The secretary should also keep one book in which the by-laws, rules of order, and standing rules should all be written, leaving every other page blank; and whenever an amendment is made to any of them, in addition to being recorded in the minutes it should be immediately entered on the page opposite to the article amended  Duties include, but are not limited to, the following:
Send out proper notices of all called meetings, and of other meetings when necessary

Conduct the correspondence of the society, except as otherwise provided
Make an agenda for meetings, which the president/chairperson will use as a guide
Collate and write the annual report, working with the other officers
Circulate approved minutes
Keep a record of past and upcoming activities
Assist in the preparation of the chapter's induction ceremony program
Treasurer
The treasurer is in control of the chapter's money, its collection, and disbursement. The treasurer is responsible for keeping accurate books that will enable him/her to give a full financial report whenever requested. The treasurer should do his/her best to see that everything is done meticulously so that there are no doubts about his/her integrity. It should be noted that the treasurer's records always should be open to inspection by the chapter's officers or advisor(s).  Responsibilities include, but are not limited to, the following: 
Collect member dues. 

In coordination with the secretary, forward dues, the invoice, and your chapter's Membership Roster to the National Office. 

Prepare the chapter's budget, present it to the board for approval, and ensure that chapter activities adhere to the budget. 
Maintain accurate financial records throughout the year to be reviewed at any time by members, other officers, or administration. 
Transact business through a bank or institutional account. 
Inform the chapter of its financial strengths and weaknesses. 
Reconcile bank statements. 
Bill members for unpaid dues. 
Deposit chapter funds. 
Understand school and chapter policies regarding student financial accounts relating to school organizations. 
Historian
The historian is the steward of the chapter's history.  The historian provides support for the secretary in keeping records of the chapter. Responsibilities include, but are not limited to, the following:
Compiling a year-end scrapbook, to include chapter advertisements, newsletters, newspaper articles, event programs, ticket stubs, copies of the induction ceremony program, and photos. The scrapbook can be a simple collection of material or a professional-level bound book with high-quality scans.

Take pictures at events, except for the induction ceremony, where the historian will be participating. In this case, the historian works with the advisor(s) to secure a photographer for the event. It all depends on the historian's imagination, technological knowledge and budget.

The historian creates and maintains the chapter's record book, into which the historian writes all pertinent information in the book, such as the year's officers, programs, and award winners. All information should be double-checked for accuracy. If ever the record book is lost or misplaced, the historian starts a new one.
Mentoring offers a chance for first-gen students to connect with someone who has been in their shoes. Mentors help to advocate for students, provide support and guidance, and help students have a successful college experience.
Faculty & Staff Mentors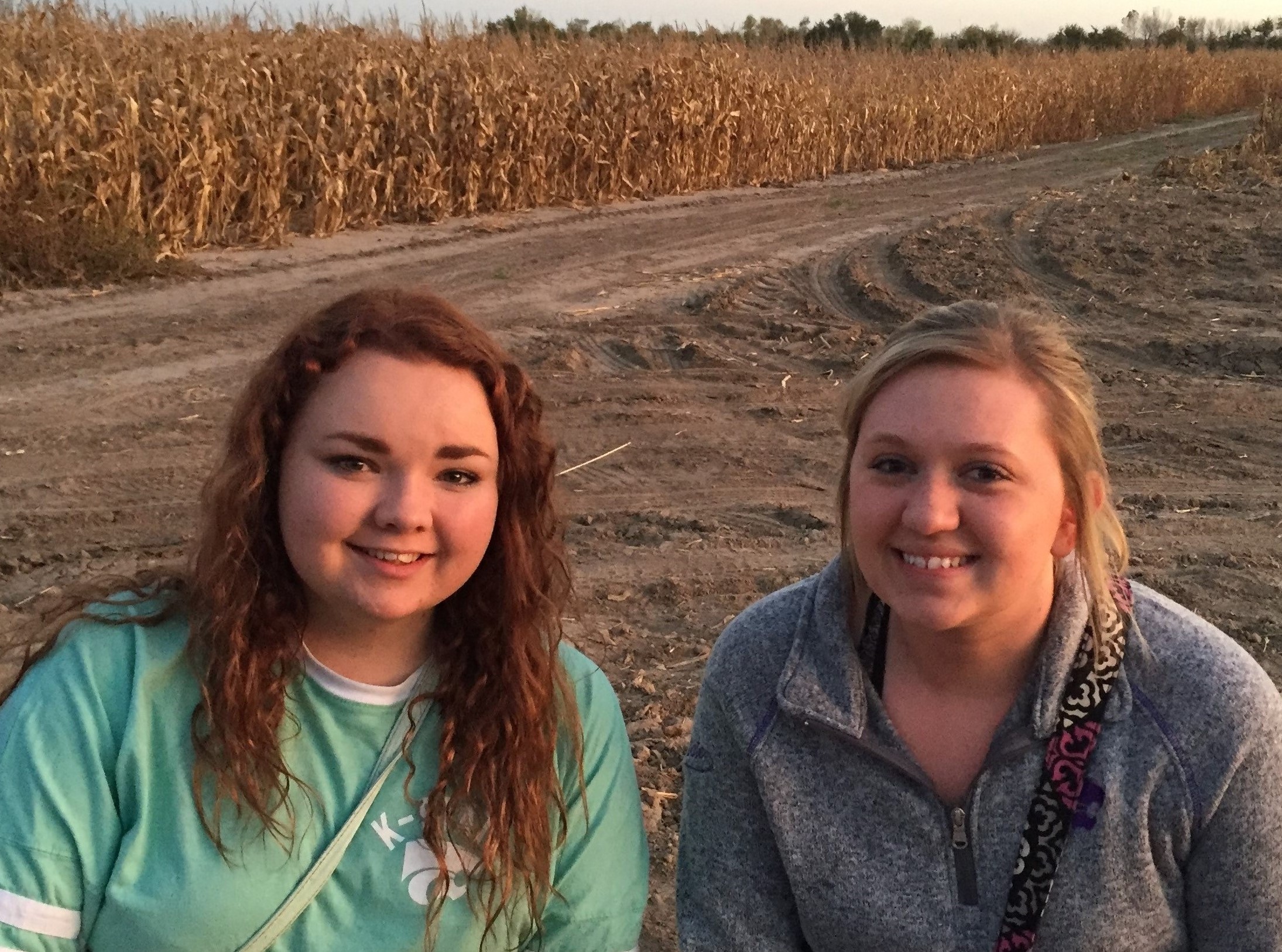 Connect with a faculty or staff member on campus who was a first-gen student when they went to college. Faculty/staff mentors offer wisdom and support, and help advocate for student success in college learning and college life. We have professional mentoring for undergraduate and graduate students.
Undergraduate Students
For Faculty & Staff Undergraduate Mentoring, we partner with K-State First's mentoring program called Guide to Personal Success. To sign-up, click the appropriate button below and fill out the survey questions - be sure to indicate your first-gen status.
Sign-up to be Faculty/Staff Mentor
Sign-up for a Faculty/Staff Mentor
Graduate Students
For graduate students who are looking for a professional mentor please fill out the Word document below. When completed save and send to rpaz@ksu.edu.
Get involved with other first-gen students, and develop skills and connections that will last a lifetime.
Ad Astra Conference
Join other first-gen students across the state at this annual conference, visit
https://www.esuadastra.com/to learn more!
Interested in learning something new with other first-gen students? Come to our first-gen workshops! Our workshops focus on what first-gen students are looking for and cover a wide variety of topics, from peer-to-peer leading to developing a career path.
Workshop Dates:
More information comming Fall 2021
Past Workshops
Check back periodically to see upcoming workshops!
Check back periodically to see upcoming events for first-gen students!
You are always welcome to pop-in the First-gen Student Lounge (Holtz Hall, Room 101) from Monday-Friday 8AM-5PM.
Fall 2021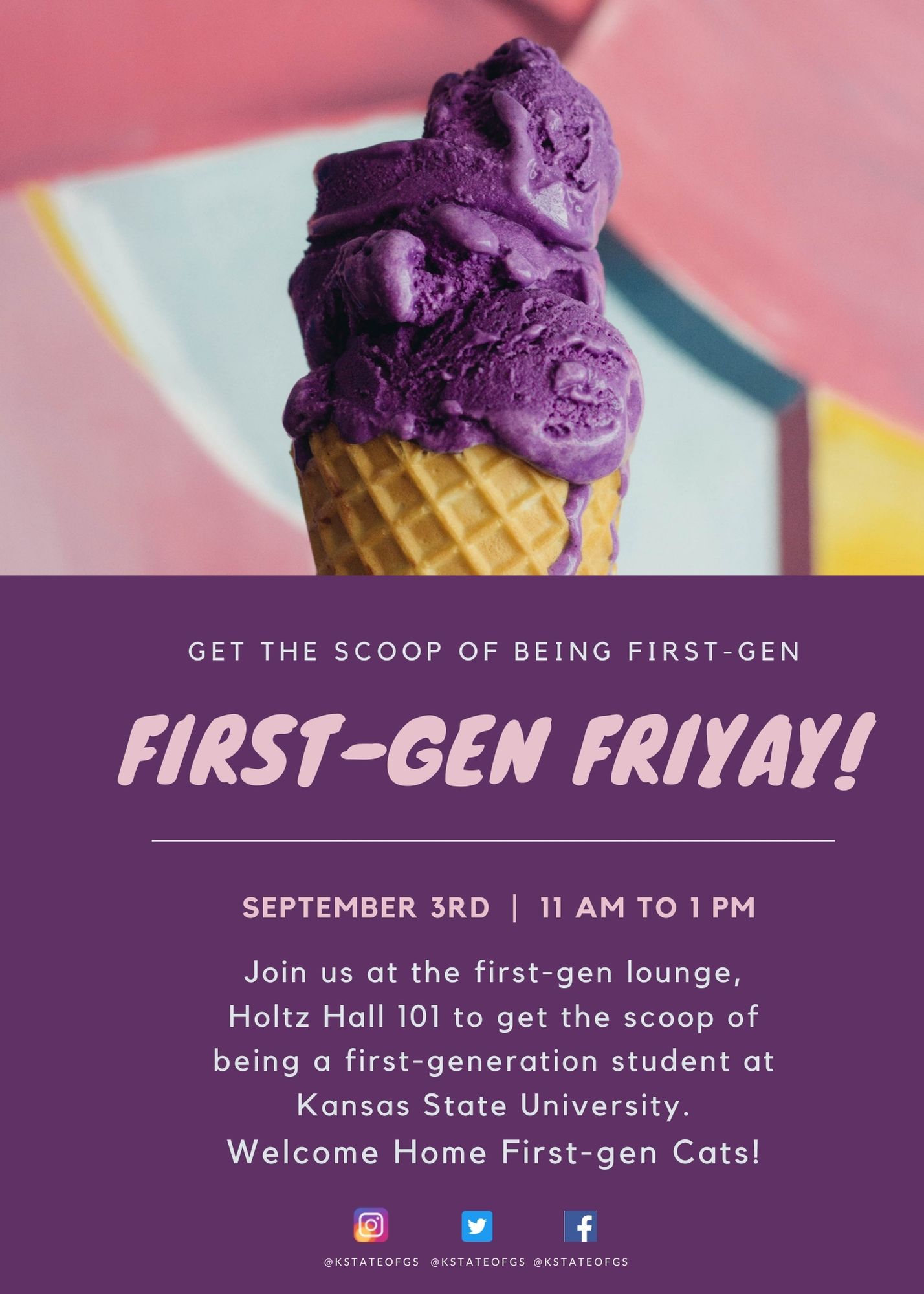 Spring 2021
Spring 2020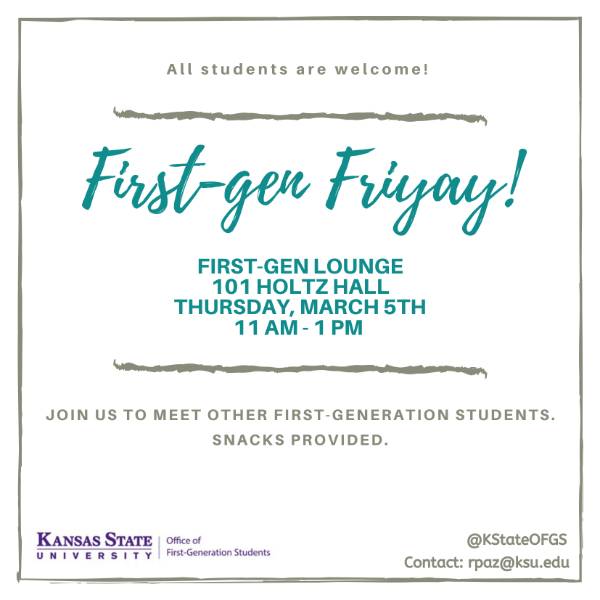 Fall 2019
September and November - NASPA Webinars
October - Pumpkin Patch Social
November - National First Generation Student Celebration Day
Click on the photo to view more!
December - End of Semester Celebration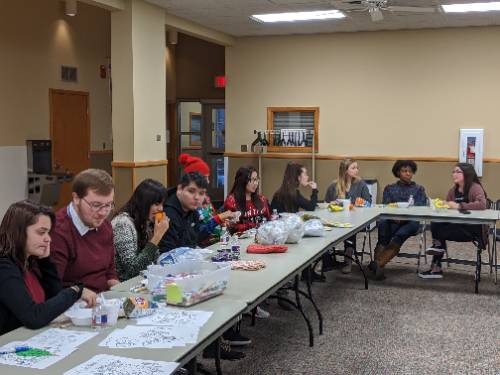 Spring 2019
February - First-generation Student Talent Show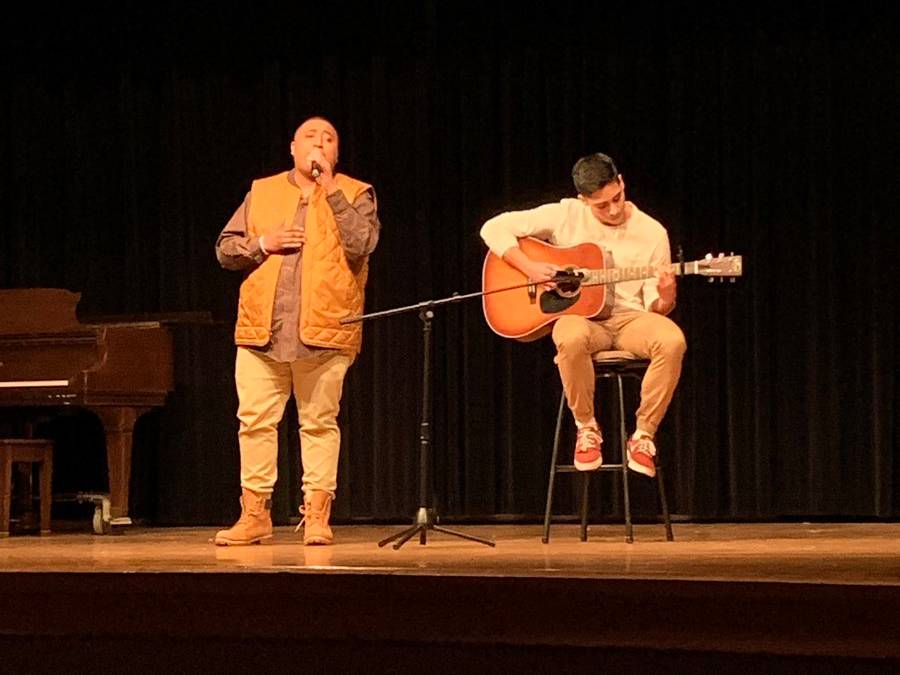 Click on the photo to view more!
May - First-generation Student Graduation Celebration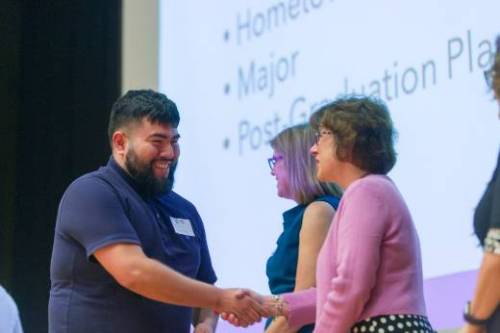 Click on the photo to view more!
Disclosure configuration