Wendy Matlock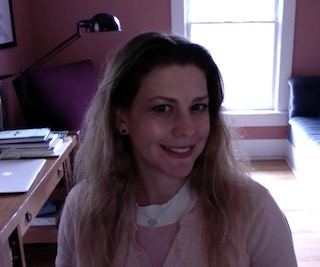 Professor / Graduate Faculty
Ph.D. 2003, Ohio State University
Email: wmatlock@ksu.edu
Office: English/Counseling Services Bldg. 127
Fields of interest:
Medieval Literature and Culture, Critical Theory, Cultural Studies, Humanities, Linguistics/English Language, Poetry, Women's Studies, Feminism/Gender/Sexuality.
Having earned her B.A. from Northwestern University, her M.A. from the University of Wyoming, and her Ph.D. from the Ohio State University, Wendy Matlock spent five years on the tenure track at California State University, Sacramento, before joining the K-State English Department in 2008. Her primary fields of interest include poetry; the global Middle Ages; and postmodern medievalisms.
Matlock's research concentrates on poetic disputes and explores how surviving Middle English examples adapt the formal structures of academic thought to address, and often critique, issues of vital interest to popular audiences. She will be on sabbatical during the 2021-2022 academic year to complete her book project, "Good Households: Education, Family, and Governance in Middle English Poetic Disputes," which argues that competing views of household management often instigate the personal antagonism that causes debate, as in the messy nests of The Owl and the Nightingale (c. 1272) and in the decaying grave of the Disputacione betwyx the Body and Wormes (fifteenth century). The disputants in these poems—birds, allegorical figures, carpentry tools, and occasionally humans—articulate a wide range of ideas about and experiences of the household. None of these households achieve stable and productive domesticity; instead, the eight poems in the study show how all households, even good ones, are always sites of negotiation and transformation. She is also beginning a new project that explores how contemporary poets like Patience Agbabi and Leila Chatti adapt medieval voices and genres to chronicle the experiences of refugees and immigrants to the U.S. and U.K.
Her teaching interests range from medieval literature to contemporary medievalism. She regularly teaches Introduction to Literary Studies, British Survey I, Old English, and Graduate Studies in English as well as courses on the Development of the English Language, Robin Hood, Romances and Fairy Tales, The Culture of The Canterbury Tales, and a study of Dragons, Damsels, and Death. Matlock's teaching has garnered awards including K-State's Presidential Award for Excellence in Undergraduate Teaching and the Student Association of Graduates in English (SAGE) Graduate Faculty Distinguished Teaching Award.
Selected Publications
"'Follow Your Heart': Disney on Ice as Post-Modern and Medieval Pastiche." Children's Literature Association Quarterly vol. 45, no. 4, 2020, pp. 328-345.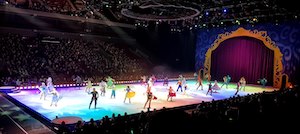 "Ventriloquizing Mothers: Chaucer's Poetic Authority in the Tale of Melibee and the Manciple's Tale." Chaucer Review vol. 55, no. 4, 2020, pp. 462-483.
"Belligerent Mothers and the Power of Feminine Speech in The Owl and the Nightingale." Medieval Feminist Forum, vol. 54, no. 1, 2018, pp. 79-93. https://ir.uiowa.edu/mff/vol54/iss1/7/.
"Reading Family in the Rate Manuscript's Saint Eustace and Sir Isumbras." The Chaucer Review vol. 53, no. 3, 2018, pp. 350-373. Project MUSE, muse.jhu.edu/article/698335.