Phillip Marzluf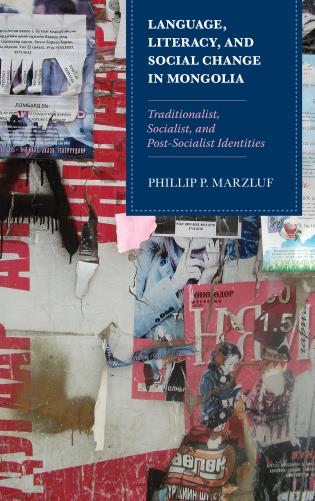 Associate Professor and Director, Expository Writing Program / Graduate Faculty
Ph.D. 2003, University of Oklahoma
Email: marzluf@ksu.edu
Office: ECS 124
Phone: (785) 532-2156
Field of interest:
Composition and Rhetoric, Professional and Technical Communication, Literacy Studies, Pedagogy, Asian Studies


Phillip Marzluf combines his interests in literacy studies, world literature, and composition-rhetoric with his interests in Asian and Mongolian Studies. He has published Language, Literacy, and Social Change in Mongolia (Lexington Books, 2018), which examines the history of literacy in Mongolia during the past 100 years. Currently, he is investigating travel writing in Mongolia and northern China.
Recent Publications
Book
Language, Literacy, and Social Change in Mongolia: Traditionalist, Socialist, and Post-Socialist Identities and Ideologies. Lexington Books, 2018.
Articles & Chapters
"Mongolian Language Education Policy." (co-written with Myagmar Saruul-Erdene) Routledge Handbook on Language Education Policy in Asia, edited by Andy Kirkpatrick and Tony Liddicoat, Routledge, 2019, pp. 137-150.
"Literacy under Authority: The Mongolian Cultural Campaigns." TheJournal of Asian Studies, vol. 76, no. 1, 2017, pp. 135-157.
"The Pastoral Home School: Rural, Vernacular, and Grassroots Literacies in Early Soviet Mongolia." Central Asian Survey, vol. 34, no. 2, 2015, pp. 204-218.
"The Oratory of Khans and Queens: Reading The Secret History of the Mongols Rhetorically." Education about Asia, vol. 18, no. 3, 2013, http://www.asian-studies.org/EAA/18-3-Supplemental/Marzluf.pdf.
"Words, Borders, Herds: Post-Socialist English and Nationalist Language Identities in Mongolia." International Journal of the Sociology of Language, vol. 218, 2012, pp. 195-216.