Dr. Lloyd B. Thomas, Jr.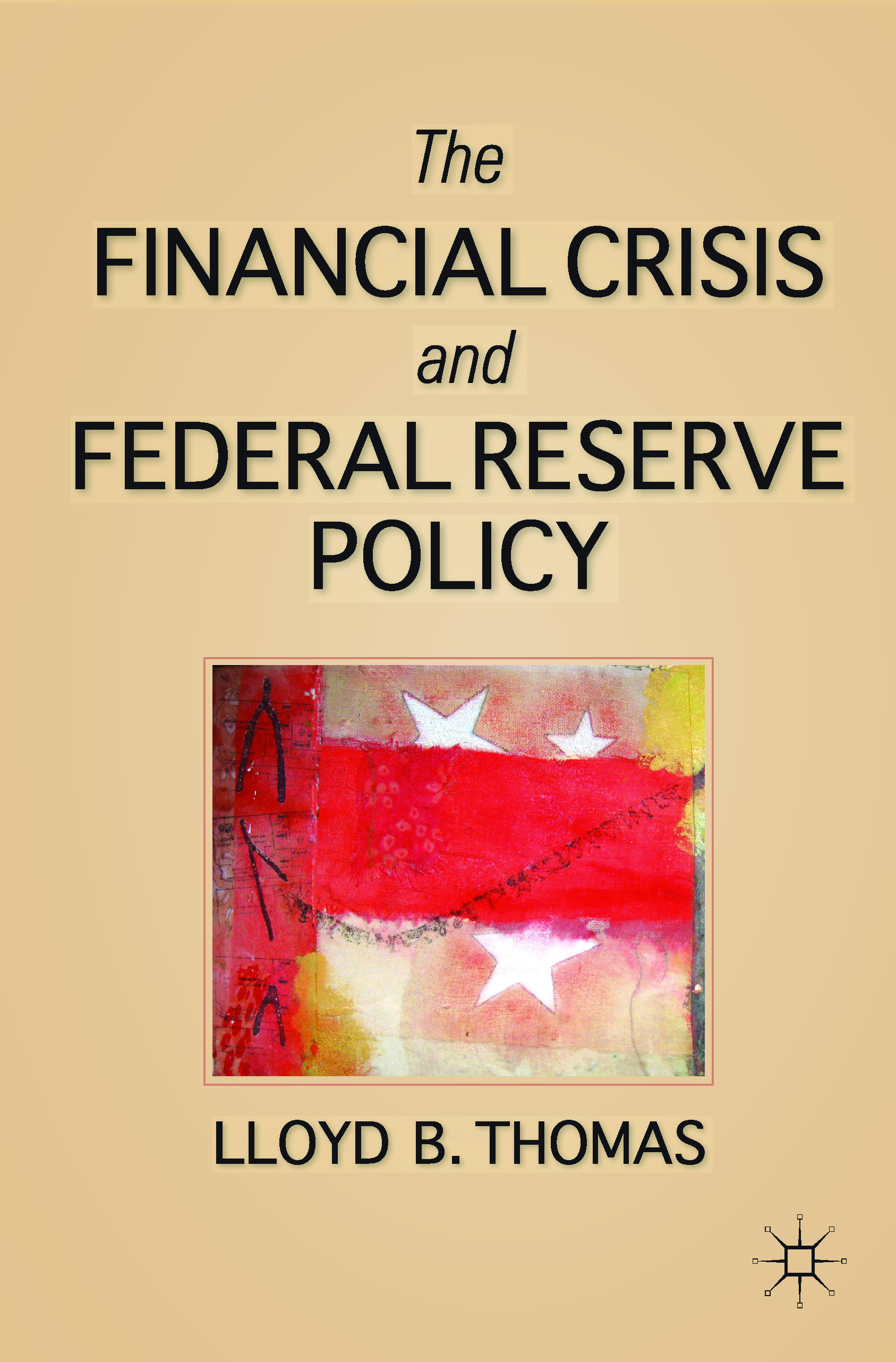 PALGRAVE COVER COPY
SPINE
Logotype
The Financial Crisis and Federal Reserve Policy
Lloyd B. Thomas
FRONT COVER
The Financial Crisis and Federal Reserve Policy
Lloyd B. Thomas
logo bottom right
BACK COVER
"I've read many books on the Financial Crisis. Lloyd Thomas's book, quite simply, is the best. It doesn't simply describe what happened. It explains what happened. And it explains what needs to be done to prevent it from happening again." —Laurence Seidman, Chaplin Tyler Professor of Economics, University of Delaware
"Thomas provides a comprehensive and dispassionate analysis of the Great Crisis of 2007-2009. Exceptionally well written and researched, the book has much to offer to professional economists, financial experts, and policy makers, as well as the general citizens who were affected by the severe downturn, housing market collapse, and financial system's near meltdown. The prominent and effective role of the Federal Reserve is the unappreciated story in the Great Crisis. This book is destined to be one of the most thoughtful, independent, and insightful analyses of the Great Crisis. "—Bruce Jaffee, Professor of Business Economics and Public Policy and Executive Director, Institute for International Business, Indiana University
"Timely, informative, insightful, beautifully written, and readable both by informed professionals and economists. Thomas presents a very interesting treatment of the Federal Reserve's role in the current economic crisis with comparative historical background on the Fed's behavior during the Great Depression. A wonderful book." —Michael J. Greenwood, Professor of Economics, University of Colorado at Boulder
Lloyd B. Thomas is Professor of Economics at Kansas State University. He has served as a visiting professor at the University of Adelaide, University of California-Berkeley, University of Delaware, and Indiana University-Bloomington. His work has appeared in numerous economics journals and he has authored textbooks in money and banking and principles of economics, both of which have been published in multiple editions.
Cover design by [TBD]
Boilerplate (Logotype/URL)
Printed in the United States of America
Bar code 978-0-230-10846-2