Advisory Council
The Department of Economics Advisory Council was started in 2011. It provides input and counsel to the department from the perspective of alumni, professionals, supporters and friends. The council also provides leadership to our alumni in support of the department's objectives and serves as a connection with the business community. Current projects include help with long term planning, helping students with the transition to the workplace, and raising funds in support of scholarships.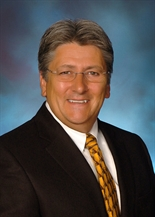 Paul Attwater III is a Senior Vice President-Wealth Management at Morgan Stanley and has 32 years experience in the financial services industry. Paul was honored as a Wichita Business Journal 40 Under 40 Class of 99 recipient. He also was awarded the Wichita Collegiate School Distinguished Alumni to Service Award and the Youth Entrepreneurs of Kansas Pillar Award as Outstanding Board Member. He earned his BS degree in economics from K-State in 1983. Paul is married to Kim Dugger Attwater and has four sons. He is a Lifetime Member of the National Eagle Scout Association, and his four sons have all earned the rank of Eagle Scout. He currently serves on the Boy Scout Quivira Council Board and the Youth Entrepreneurs Advisory Board.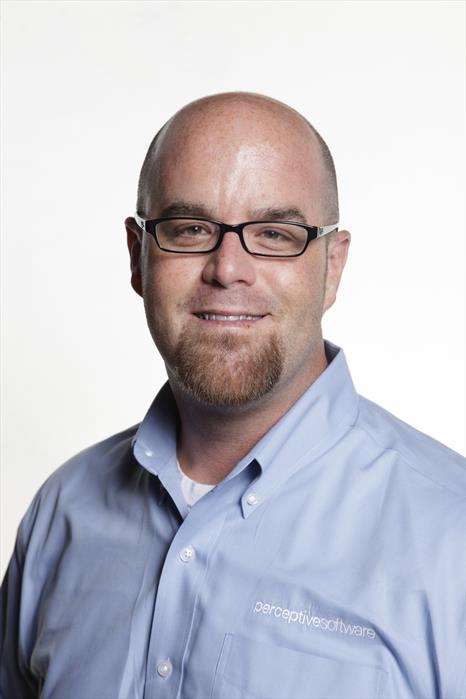 Richard Baier is a Senior Solutions Consultant with Appian, a cloud computing company focused on business process management and digital transformation. Since graduating from K-State in 1994 with degrees in Economics and Political Science Richard has held a variety of software technology roles in a number of industries, including commodity trading, finance, logistics and information technology security. Richard is married to Crysta, a public school teacher and has two children who have been raised since birth to be K-State fans, the oldest of which will begin school at K-State in the fall of 2019.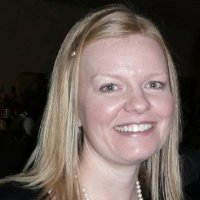 Michelle Breashears is Director of Carrier Relations at eRecyclingCorps, the world's leading provider of carrier-grade wireless device trade-in solutions. Previously she was Business Development Manager for Sprint Nextel. Michelle graduate from K-State with a degree in economics in 1997. She earned her M.B.A. from University of Missouri-Kansas City with an emphasis in entrepreneurship in 2006.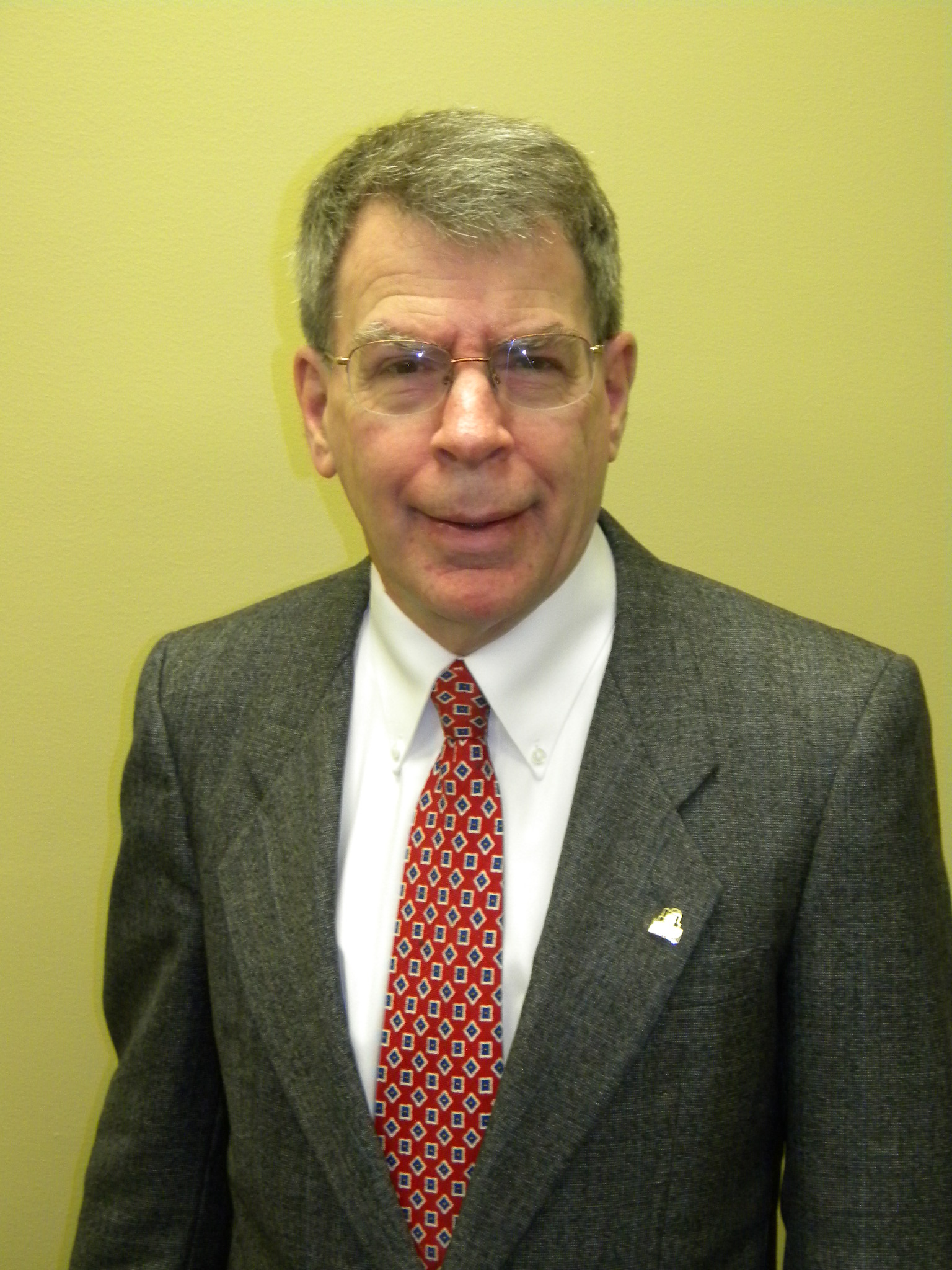 Steve Dobratz is the CFO of Farmers Bank & Trust in Great Bend, Kansas. Steve earned a B.S. in economics in 1975 from K-State and his law degree in 1978 from Kansas University. Steve has always been active in the Great Bend community. He has previously served as President of the Great Bend Jaycees, chaired the Leadership Great Bend training program, and served on his church's finance committee. He currently chairs the Great Bend Planning Commission and serves on the Golden Belt Community Foundation Investment Committee. Steve is married to Kim Dobratz and has two sons, one of which is a KSU graduate and the other is a current KSU student.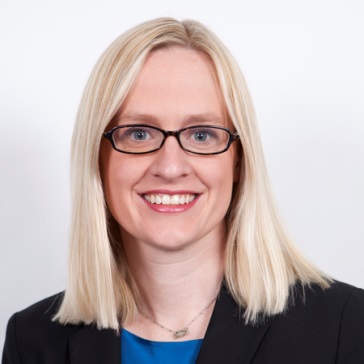 Alison Felix is the vice president and Denver Branch executive at the Federal Reserve Bank of Kansas City. She serves as the Bank's regional economist and representative in the states of Colorado, Wyoming and northern New Mexico. Felix is responsible for briefing the Kansas City Fed's president—a member of the Federal Open Market Committee—on economic and business activity in the Denver region's states. Ms. Felix joined the Federal Reserve in August 2007 after earning her Ph.D. in economics from the University of Michigan. She also holds a M.A. in economics from the University of Michigan and a B.A. in mathematics and economics from Kansas State University.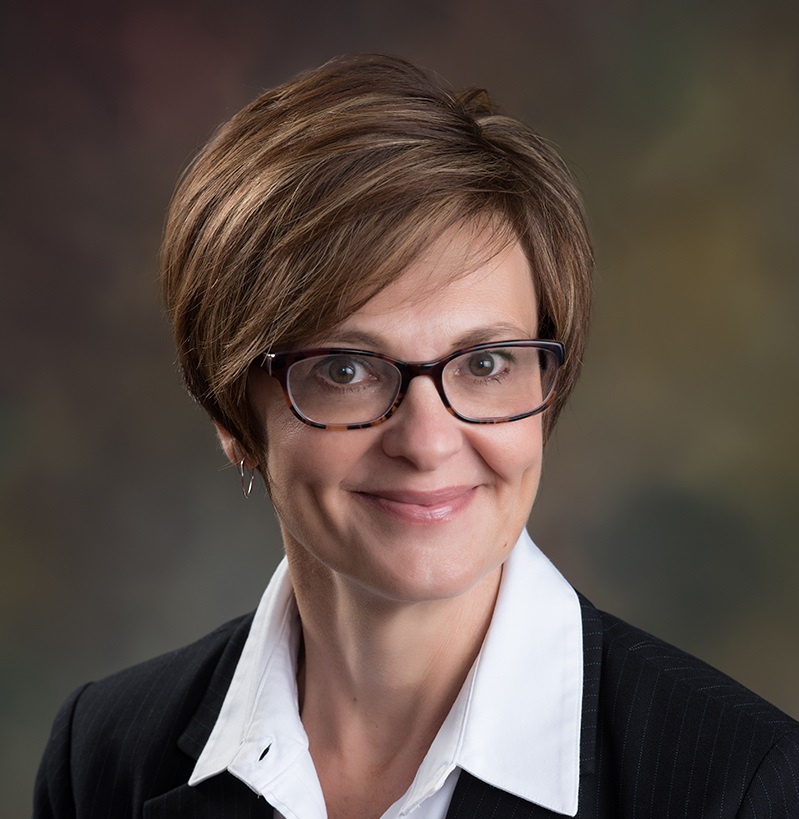 Risa Flanders is the Director of Strategic Advancement at Jobs for America's Graduates-Kansas (JAG-K). In this position, she is responsible for leading the organization's advancement and sustainability through well-planned development and marketing strategies. Risa earned a B. A. in Economics from Kansas State in 1989. She and her husband, Blake, have raised three children, and live in Topeka, KS.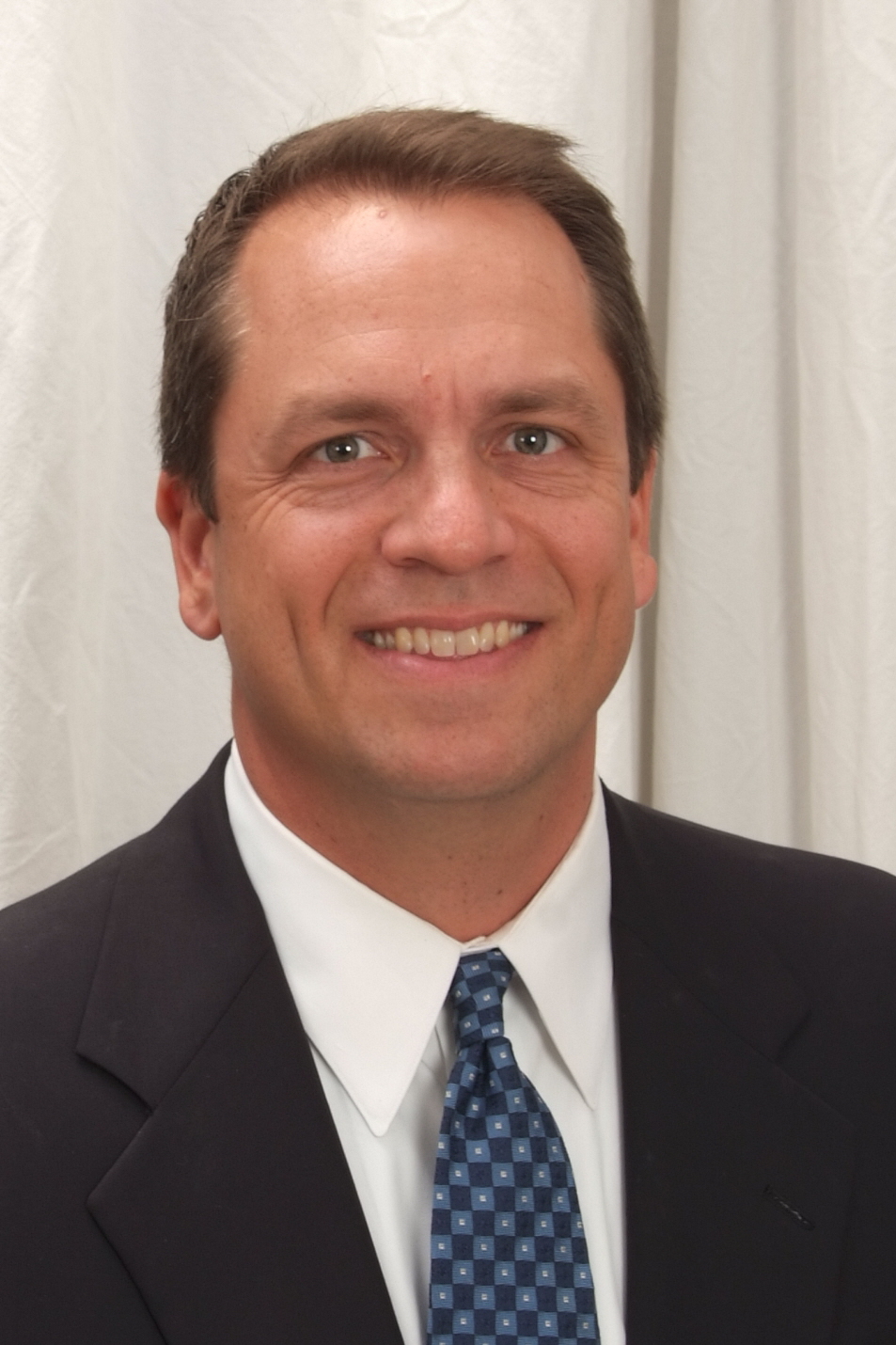 Eric Freberg is Vice President of Operations for RiverPoint, an I.T consulting firm. Eric attended Kansas State University where he earned a B.S. in Economics, graduating in 1991. After almost 5 years with the Maytag Corporation and Southwestern Bell, Eric joined RiverPoint in 1997, originally beginning his tenure as an Account Manager. Eric's current role as Vice President of K.C. Operations requires him to monitor all aspects of the Kansas City P&L, develop sound business strategies that provide solutions and lead through changes in the marketplace. Eric is married to Tarra ('92) and they have four children. The oldest, Dane, is currently attending K-State.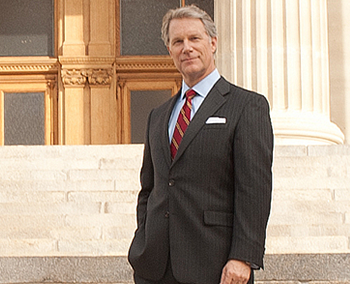 Ron Gaches is President of Gaches, Braden, and Associates, a public affairs and association management firm in Topeka, Kansas. Ron is a veteran lobbyist with more than 25 years of experience in government relations, corporate public affairs and association management. He graduated from K-State in 1975 with degrees in Economics and Political Science and also graduated from Washburn University School of Law.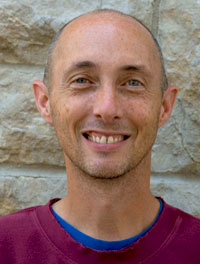 Alan Grant earned his Ph.D. from Kansas State University in 1996 and is Professor of Economics at Baker University. Grant, A. His book "Economic analysis of social issues: individual actions, collective outcomes" will be published in 2014.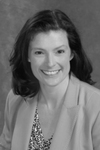 D.C. Hackerott has been a Financial Advisor with Edward Jones Investments for over 13 years. She holds the AAMS and CFP designations and currently serves as a voluntary trainer and recruiter for the firm. She has served on the firm's Profit Sharing Committee, FA Marketing Advisory Group, and as a mentor and coach for numerous other financial advisors. D.C. received her Bachelor's degree from Hastings College in Nebraska in Communication Arts, Business Finance, and Economics. She received her Master's degree in Economics from Kansas State University where she taught in the Economics and Finance departments for nearly six years.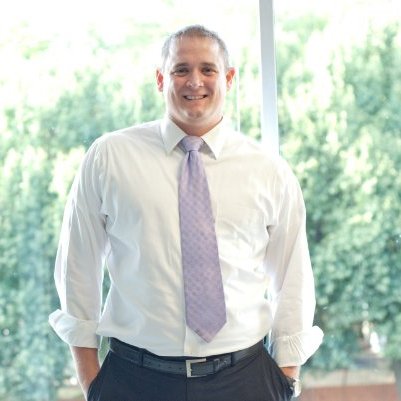 Aaron Handke is an investment professional with Five Elms Capital which provides shareholder liquidity and expansion capital to growing companies in the Central U.S. He is also Managing Partner at Heartland Opportunity Partners and Co-founder of Applied Abstraction Technologies, an information technology and management consulting company. Aaron earned his B.A. in economics from K-State in 2004 and a Masters of International Finance and Economics from Brandies in 2006.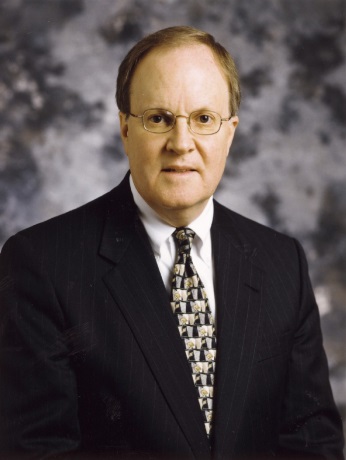 Jim Haymaker served as chair of the inaugural advisory council. He recently retired from Cargill Incorporated where he spent his last 11 years as Corporate Vice President of Strategy and Business Development. Jim spent the last 15 years of his career sitting in the corporate leadership team meetings to bring a strategic perspective. He was a senior corporate M&A executive working on numerous transactions and led, with corporate management, a major transformation of the firm. Jim graduated from Kansas State University in 1969 and earned an M.B.A. in Finance/International Business from the University of Chicago in 1971.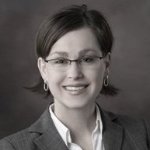 Nicole Johnson is a Manager at PricewaterhouseCoopersKansas where she specializes in financial institution back-office operations, loan servicing, project management, and product development. Nicole earned her B.A. in economics in 1999 and her M.B.A. in Finance at University of Kansas Graduate School of Business in 2008.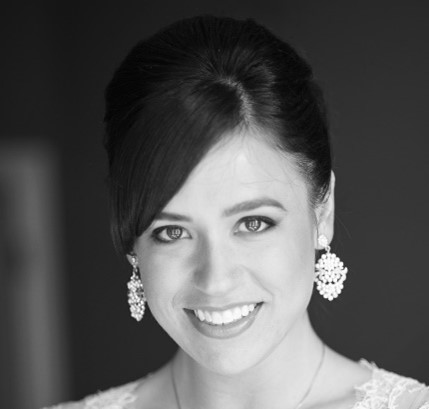 Christina King is a senior business intelligence analyst for CommunityAmerica Credit Union. She previously worked as a Senior Economist with the U.S. Congress Joint Economic Committee for nearly 12 years, researching and reporting on a variety of economic and social research issues that committee leadership found most relevant for their work as policymakers. She developed several interactive visualizations using R and D3.js for research projects to better convey information and automated data processes to provide more timely reports to staff. In her latter years with the Committee as part of Senator Mike Lee's Social Capital Project, her research focused on areas related to personal finance, retirement security, removing regulatory barriers to improve economic opportunity and strengthen civil society. She earned her master's degree in economics at George Mason University as a Master's Fellow with the Mercatus Center, and graduated Phi Beta Kappa with a BA in economics and in English literature from Kansas State University. Christina lives with her husband Brett, who also minored in economics at KSU, and their daughter in Overland Park.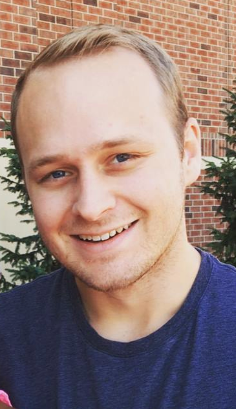 Gavin Koester is a commodity analyst and trader at Koch Industries, one of the world's largest private companies. Gavin graduated from Kansas State in 2013 with a B.S. in Economics, a B.S. in Mathematics, and a B.S. in Statistics. Gavin, his
wife, Hannah, and their four children live in Wichita.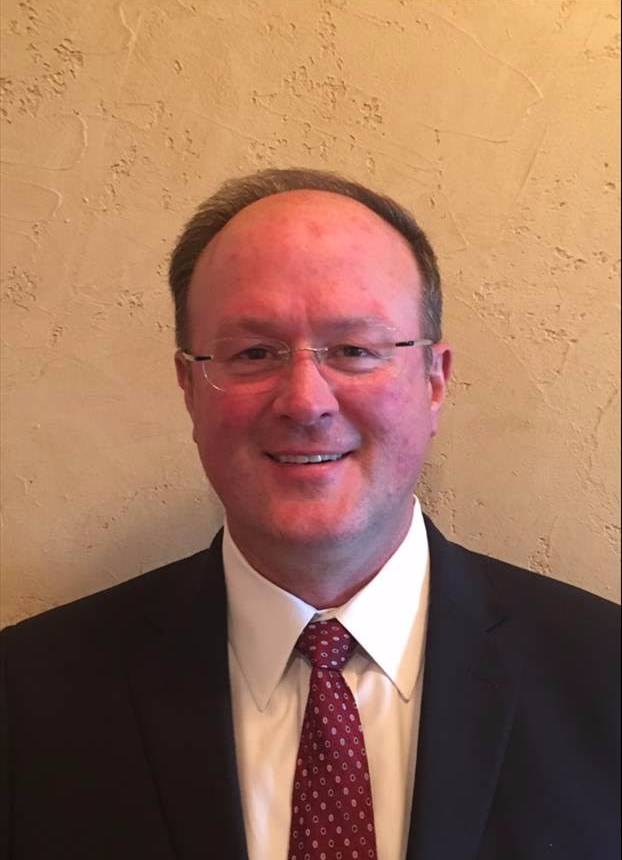 Andrew M. Jones is Senior Legal Counsel to MoneyGram International, Inc. in Dallas, Texas. Andrew handles privacy law matters on a worldwide basis. He also handles commercial law matters with an emphasis in online, mobile and emerging technologies. Prior to joining MoneyGram, Andrew served in the AT&T legal department for more than 11 years in regulatory, litigation, transactional and legislative roles. He also served as in-house counsel to Sprint in Kansas City and a privately held Dallas telecommunications firm serving the law enforcement sector. Andrew graduated Phi Beta Kappa in economics from K-State in 1990 and earned his law degree from the University of Kansas in 1993.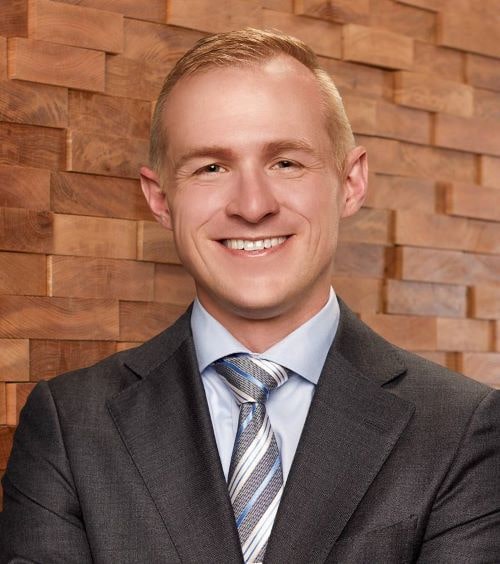 Ben Mooneyham is an attorney at GM Law PC in Kansas City, Missouri. He specializes in complex civil litigation, with experience in intellectual property, commercial and contract disputes, and tort defense, among other areas, and he has worked on matters in courts across the country. Ben earned his B.A. in Economics and Philosophy from K-State in December 2008 and a law degree from The University of Chicago Law School in June 2012. After law school, Ben served as a staff law clerk at the United States Court of Appeals for the Seventh Circuit and later worked at Reed Smith LLP in Chicago before moving to Kansas City. He currently lives in Overland Park with his wife and three children.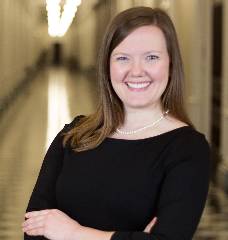 Melissa Neuman is a fiscal policy analyst at the White House Office of Management and Budget, where she is responsible for budget enforcement, mandatory spending and tax policy, and fiscal policy goals and outcomes. Melissa graduated from K-State with a Bachelor of Arts in economics in 2005, and from Indiana University's School of Public and Environmental Affairs with a Master of Public Affairs in public financial administration in 2010. She is a lecturer in the Fels Institute of Government at the University of Pennsylvania. Melissa served as president of the American Association of Budget and Program Analysis from 2013-2016, and has been on the board of directors since 2010.
Phil Nordhus is a portfolio manager for Principal Global Equities where he leads the firm's U.S. small-cap equity portfolios. He graduated from K-State in 1990 with a Bachelor's degree in economics and has an MBA from Drake University. Phil and his wife, Mary, live in Johnston, IA.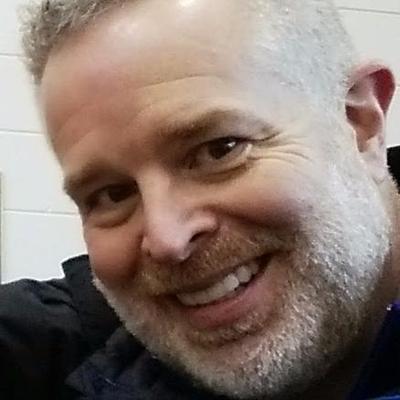 Bryan Riley is an advocate for economic freedom at The Heritage Foundation. He brings years of experience in trade and economic issues to his role as Jay Van Andel senior analyst in trade policy.Working in Heritage's Center for Trade and Economics, Riley contributes to the Index of Economic Freedom, which the think tank publishes annually in partnership with The Wall Street Journal. His work includes analyzing the trade and foreign investment policies of over 180 countries. Riley's background includes years of research on the impact trade has on people in the United States and around the world. He especially enjoys countering inaccurate and misleading misinformation—like the myth that trade destroys jobs and makes people worse off. Bryan Riley grew up in Manhattan, Kansas. He holds a bachelor's degree in economics from Kansas State University and a master's degree in economics from the University of Southern California. He currently resides in Washington, D.C.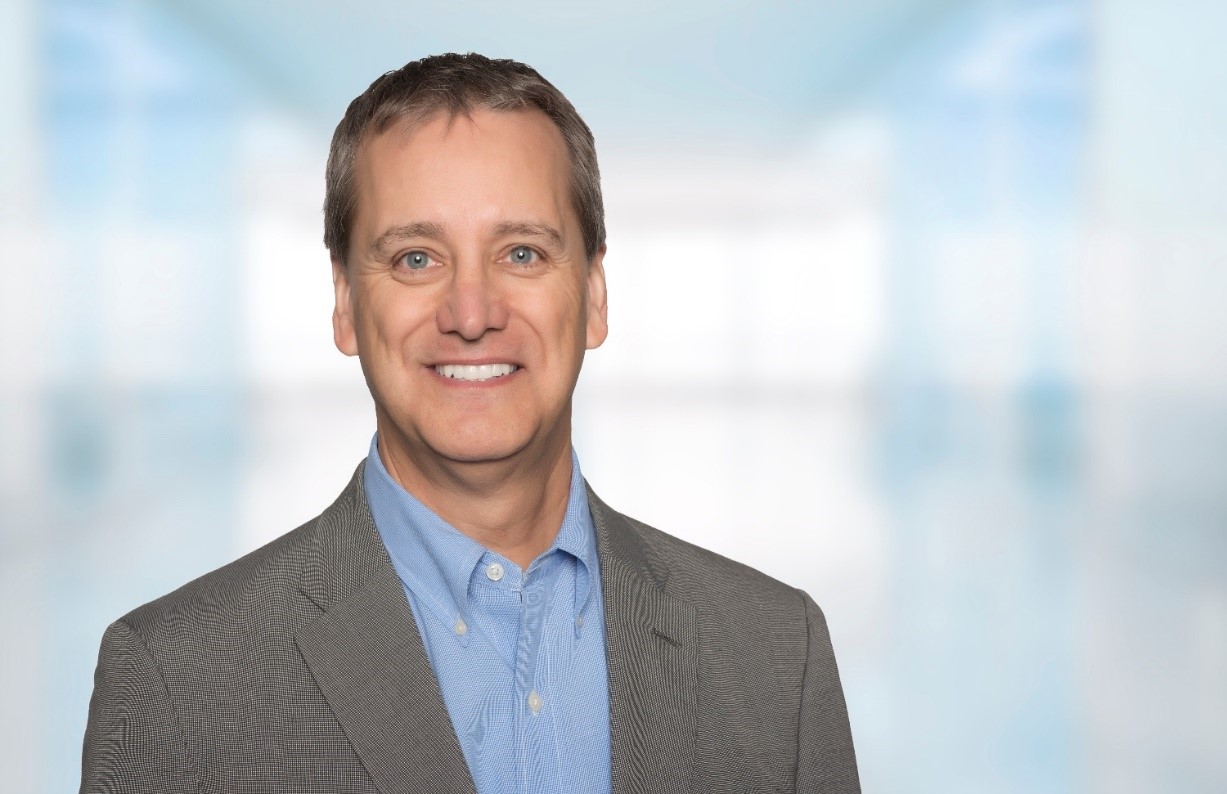 Randy Sims is executive vice president and chief legal officer at Cerner. He is responsible for all legal affairs including general corporate, Securities and Exchange Commission compliance, transactions and litigation. He also oversees client and non-client contracting, human resources support, corporate compliance and regulatory affairs, quality assurance and intellectual property, including patents and trademarks. Randy's responsibility for legal, compliance, regulatory affairs and quality assurance includes all of Cerner's global subsidiaries, including operations in Europe, the Middle East, Latin America and Asia Pacific. Prior to joining Cerner, Randy worked at Farmland Industries Inc., the Marley Co. and the law firm of Morrison & Hecker, now known as Stinson Leonard Street. Randy earned a bachelor's degree in economics from KSU, a juris doctorate from the University of Kansas School of Law, and an executive fellows MBA from Rockhurst University.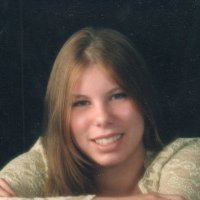 Katherine Stocks, a Kansas native, graduated from Topeka High and received her bachelors of science in economics from Kansas State. Katherine earned her honors J.D. from the University of the District of Columbia and is a member of the bar in the District of Columbia and Missouri. Ms. Stocks joined the Kansas Judicial Branch as a Court Administrator in 2015. She is responsible for assuring the Tenth Judicial District maintains the highest level of service to our community through professional and efficient operations. Additional responsibilities include: administration of the court's budget, executing state and federal grants, acting as liaison to the Office of Judicial Administration, the managerial arm of the Kansas Supreme Court and the Johnson County government, and oversight of all non-judicial employees.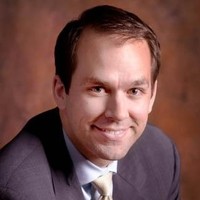 Matt Urbanek serves as the Senior Vice President, Finance over Eurofins' U.S.-based clinical diagnostics businesses. Prior to this, he was the Executive Vice President and Chief Financial Officer of Viracor Eurofins, having been, responsible for all of the company's financial, legal, tax and treasury functions within Viracor Eurofins. During that tenure, Mr. Urbanek has also overseen Viracor Eurofins's compliance, logistics, client services and information technology functions. Prior to joining Viracor Eurofins, Mr. Urbanek was a Vice President at George K. Baum Advisors, LLC, an investment-banking firm that specializes in mergers and acquisitions, raising private capital and financial advisory services for middle-market companies. In this role he initiated and executed mergers, acquisitions, divestitures and financings, as well as business valuations, fairness opinions and board advisory services for clients in the business services sector. Mr. Urbanek earned a BA in business administration and finance and a BS in economics from Kansas State University.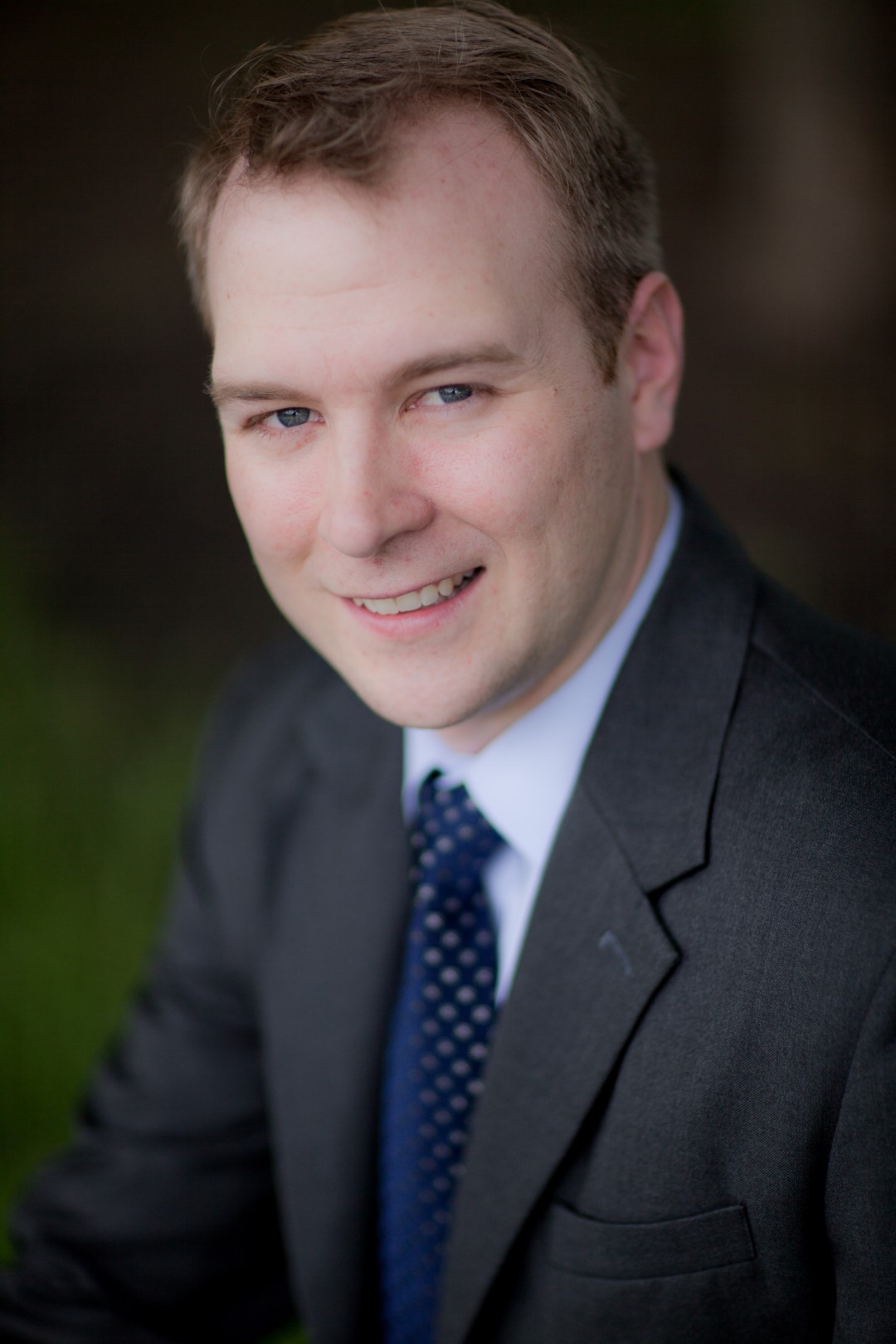 Eric Weddle is an Associate with Blue Ridge Partners, a fast growing revenue-focused strategy firm working with private equity and corporate clients. Their industry focus includes industrial products, media, and business services. Eric earned his B.A. in economics in 2006 and his M.B.A. from the University of Chicago Booth School of Business with concentrations in economics and analytic finance.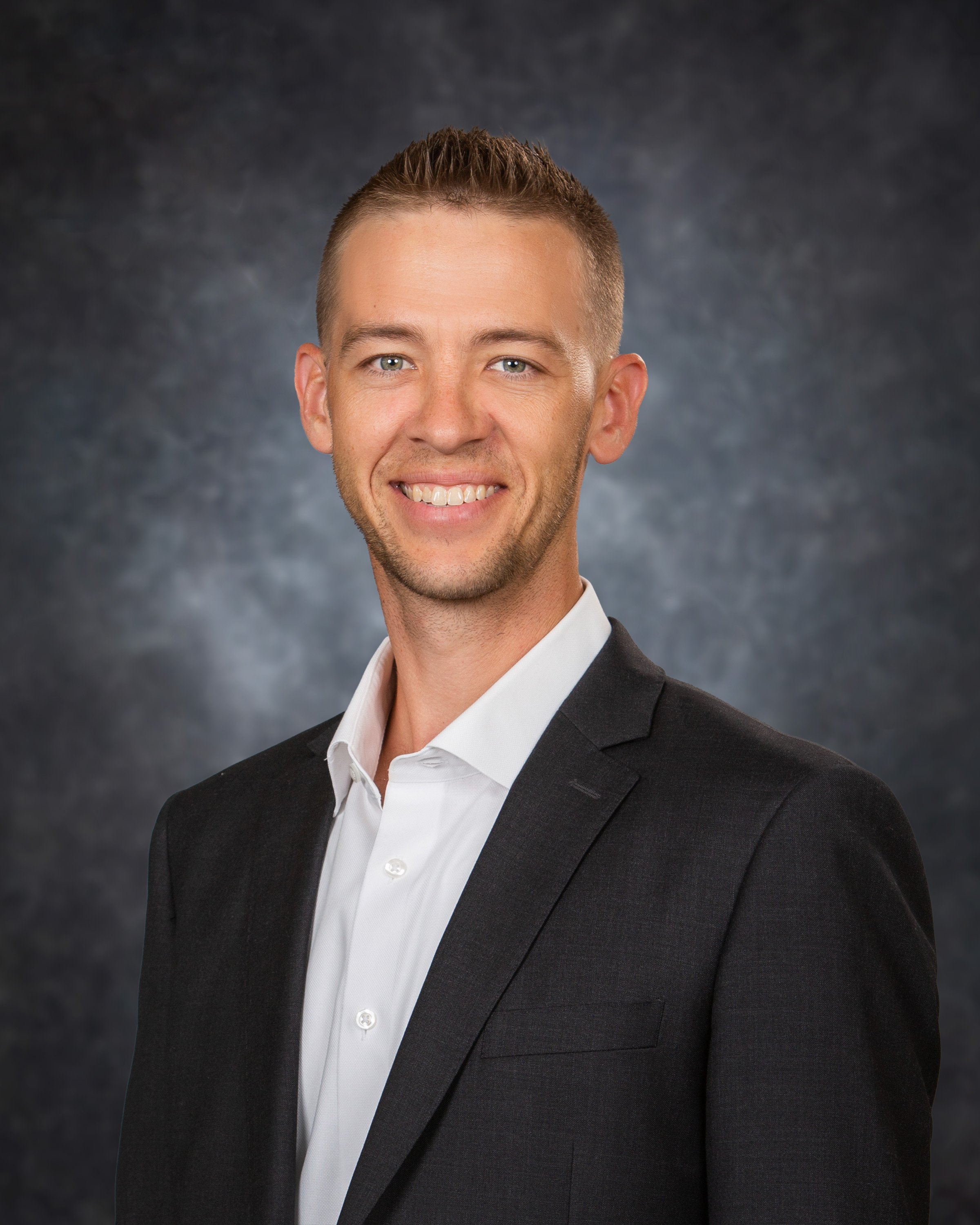 Tim Weddle is a financial advisor at Keating, primarily serving small business owners and their families. Prior to joining Keating, Tim helped grow Weddle and Sons roofing from a family startup to a regional leader in roofing installation and service. A graduate of Kansas State University in Economics and Spanish, he also holds a Master's Degree in Second Language Acquisition, also from K-State where he taught Spanish for three years. Tim is an avid reader and coffee lover, and a mediocre youth sports coach. Tim and his wife live in Manhattan, Kansas with their 3 children.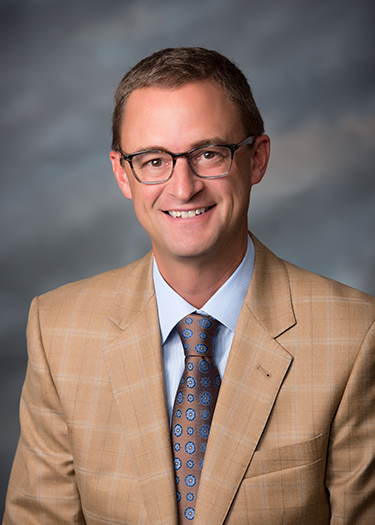 Alex Williams is President & Chief Executive Officer of the Halstead Bank in Halstead, Kansas and is a fifth generation banker. Alex received his undergraduate degree in Economics from Kansas State University in 1995 and earned his master's degree in Economic History from the London School of Economics in 2001. After graduating from K-State, Alex worked for four years on Capitol Hill for Senator Pat Roberts. He currently serves on the board of the Kansas Bankers Association, the Kansas Council on Economic Education and the American Bankers Association Professional Development Committee. Alex and his wife, Kristin, have two daughters and reside in Halstead.